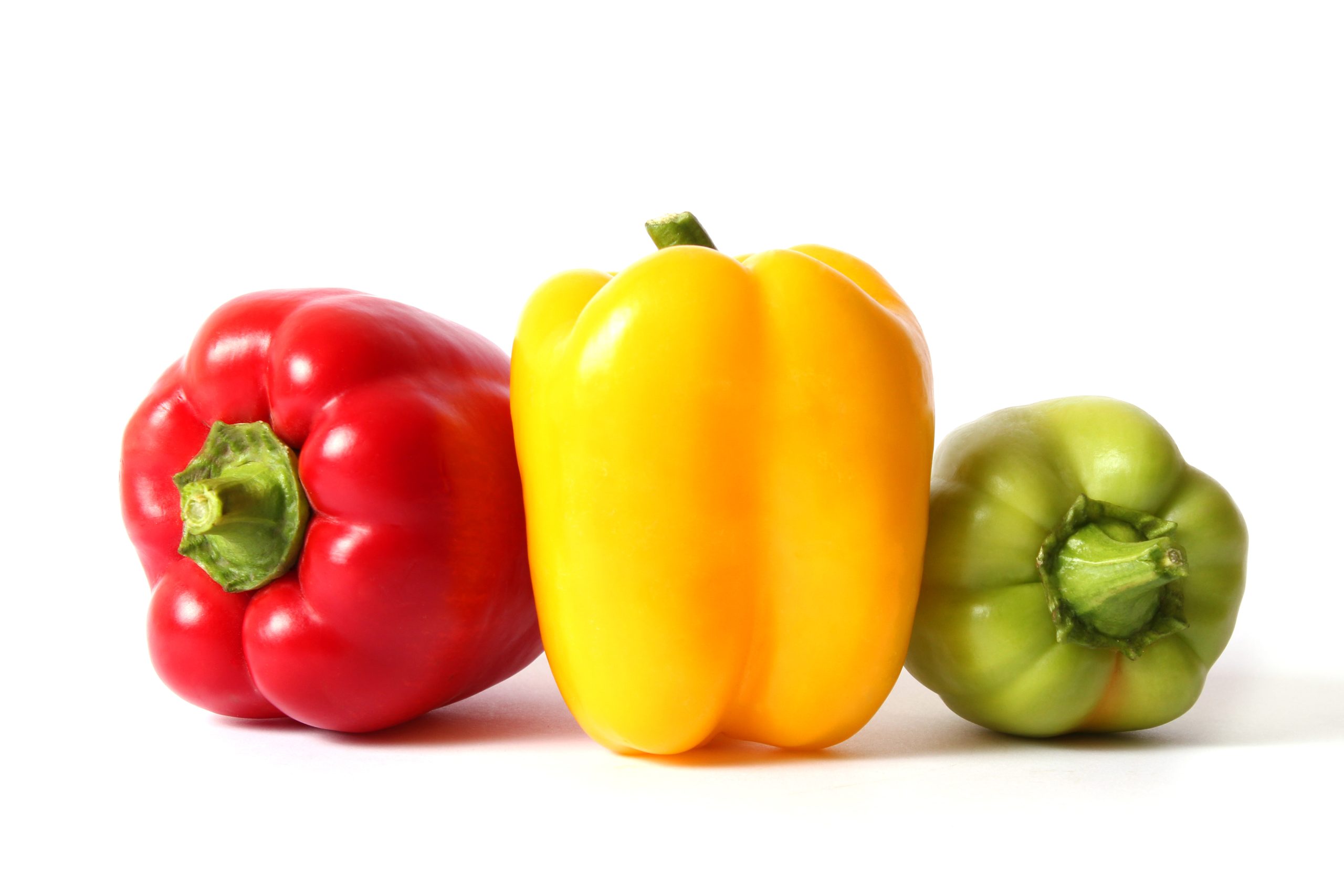 Available in red, yellow, orange or green, bells peppers are not just a versatile ingredient. Peppers have a lot going for them, they're low in calories and are loaded with good nutrition. All varieties are excellent sources of vitamins A and C, potassium, folic acid, and fibre.
It's worth noting that the nutrition value of bell peppers varies dependent on their colour, with red varieties supplying more potassium, vitamin C and folate than their yellow, orange or green equivalents. However, immature green peppers are significantly richer than their mature red equivalent, in the protective plant compounds known as polyphenols.
The fruit of the bell pepper (capsicum annuum) and a member of the nightshade family along with aubergine, tomatoes and potatoes, bell peppers are also referred to as sweet peppers. A non-hot relative to the chilli pepper, bell peppers can be eaten raw or cooked and make a nutritious addition to a meal.
Why not try out some of our suggested recipes below as well as the delicious salad recipes in our grapevine and let us know on Facebook what you thought.
Serve this flavourful salad alongside roasted chicken, polenta, or grilled steak.
Source: Martha Stewart, find the recipe here
This versatile dip of roasted red peppers, raisins, and capers can be spread onto grilled flatbread, used as a sandwich condiment, or spooned over grilled chicken.
Source: Martha Stewart, find the recipe here
This is a wonderful, colourful casserole that everyone enjoys. I'm sure you'll be hooked on it after one bite, too.
Source: Taste of Home, find the recipe here
Spanish Stuffed Peppers with Tomato Sauce
Peppers Stuffed with Rice in a Tomato Sauce (pimientos rellenos de arroz con salsa de tomates)
From The Food of Spain, this tasty vegetarian recipe is great for a Spanish inspired meal. The red peppers are stuffed with risotto rice and chopped tomatoes. It is best to use a short-grain or 'round' rice, which becomes soft and sticks together when cooked. Choose peppers with a good base so they can stand up in a baking dish.
Source: The Happy Foodie, find the recipe here
Roast Red Pepper Pasta Sauce
Vibrant red bell pepper pasta sauce, made with roasted red bell peppers, garlic, onion, sage, anchovies, tomato paste, red wine, paprika, Parmesan. Great to make a big batch and freeze and take out for a quick mid-week meal when required.
Source: Simply Recipe, find the recipe here