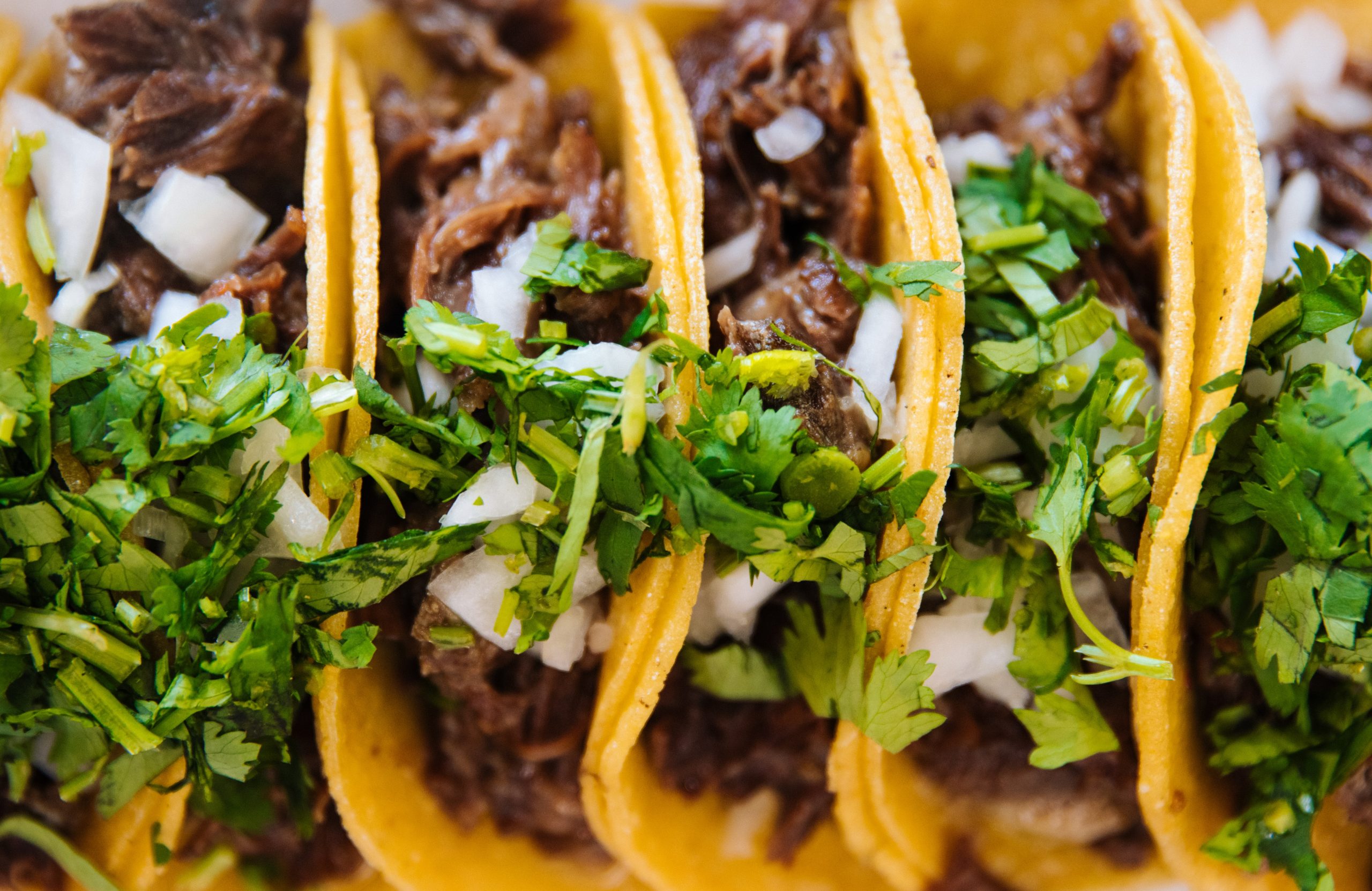 The word taco is the Mexican equivalent of the English word sandwich. The tortilla, which is made of corn or wheat, is wrapped or folded around a filling that is generally made of spiced proteins – beef, pork, fish or beans.
For a dish so widely available, the history of the taco is really unknown. But according to taco expert Jeffrey M. Pilcher, the word originates from the silver mines in Mexico in the 18th century, when taco referred to the little explosives workers used to extract the ore. These were pieces of paper wrapped around gunpowder and placed into holes carved in the rock. "When you think about it, a chicken taquito with a good hot sauce is really a lot like a stick of dynamite," says Pilcher in an online article at Smithsonian.com. "The first references [to the taco] in any sort of archive or dictionary come from the end of the 19th century. And one of the first types of tacos described is called tacos de minero—miner's tacos. So the taco is not necessarily this age-old cultural expression; it's not a food that goes back to time immemorial."
For National Taco Day this October 4, enjoy the countless variations you can create using meat, seafood, chicken, beans, cheese and eggs. Pull out your garnishes – salsa, coriander, avocado, tomatoes, onions and lettuce and you have a dish of great versatility and variety. Try out some of our suggestions and share what fillings you enjoy over on our Facebook.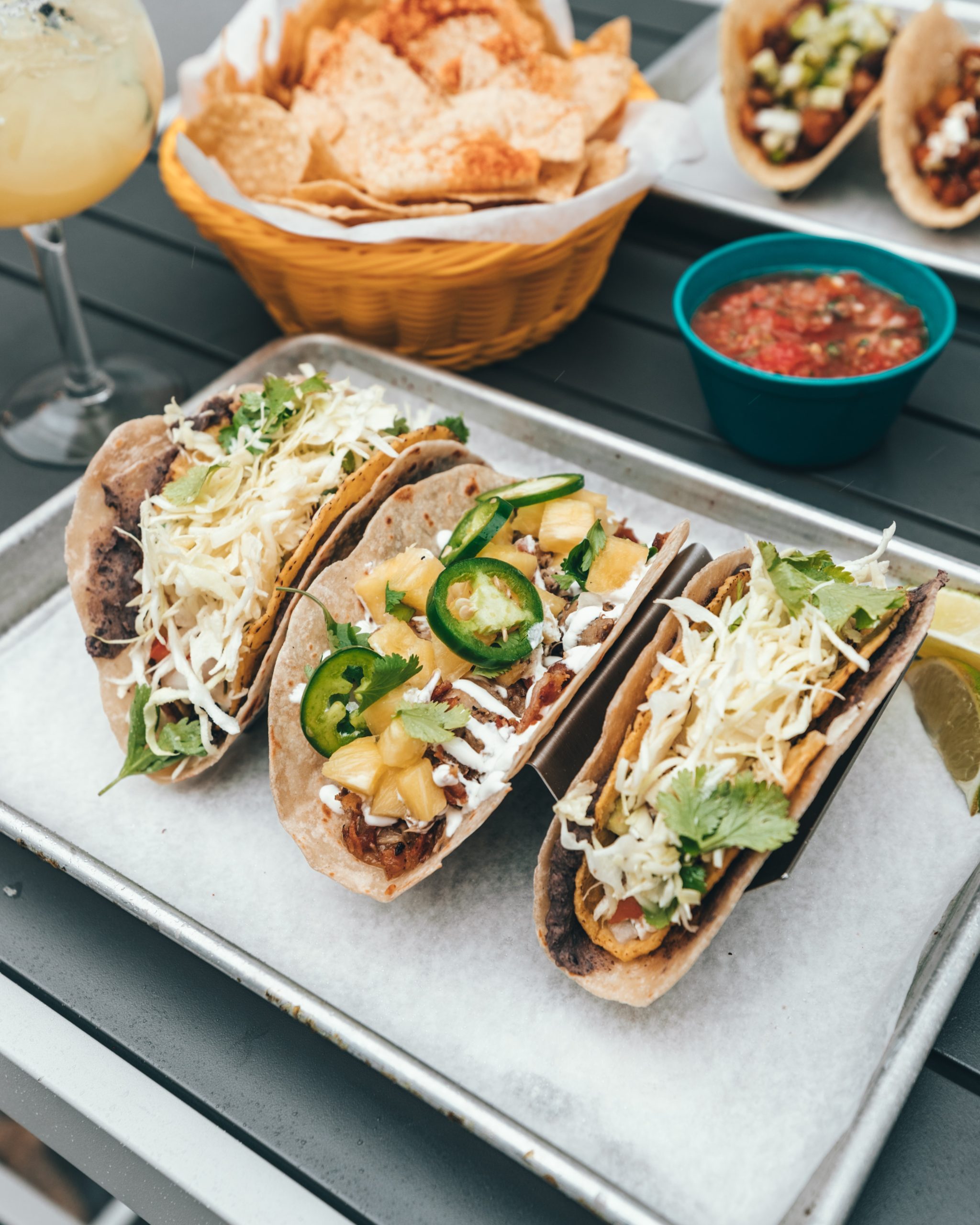 Smoky Pork & Black Bean Tacos
Mexican pork chilli with a smoky barbecued flavour served in crispy tortilla shells with ripe avocado.
Source: BBC Good Food, find the recipe here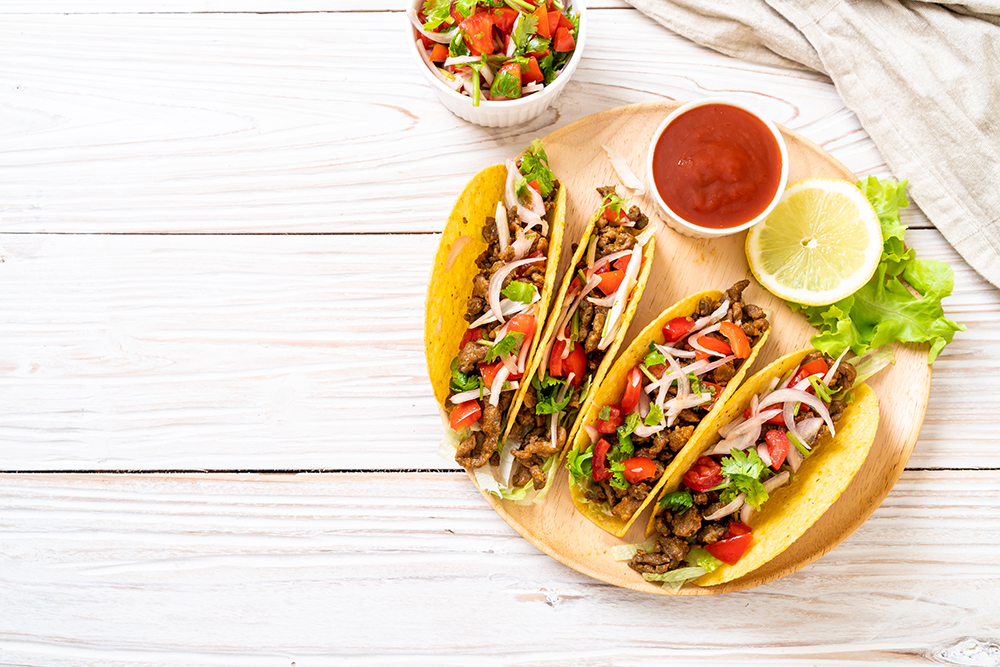 These tacos are made with a deliciously seasoned ground beef filling, served in corn tortillas and finished with all the best toppings. They're likely to become a go-to weeknight dinner the whole family will enjoy, and you'll love how easy they are to prepare! In addition to the chilli powder if you'd like a spicing beef filling then you can add 1/4 tsp cayenne pepper.
Source: Cooking Classy, find the recipe here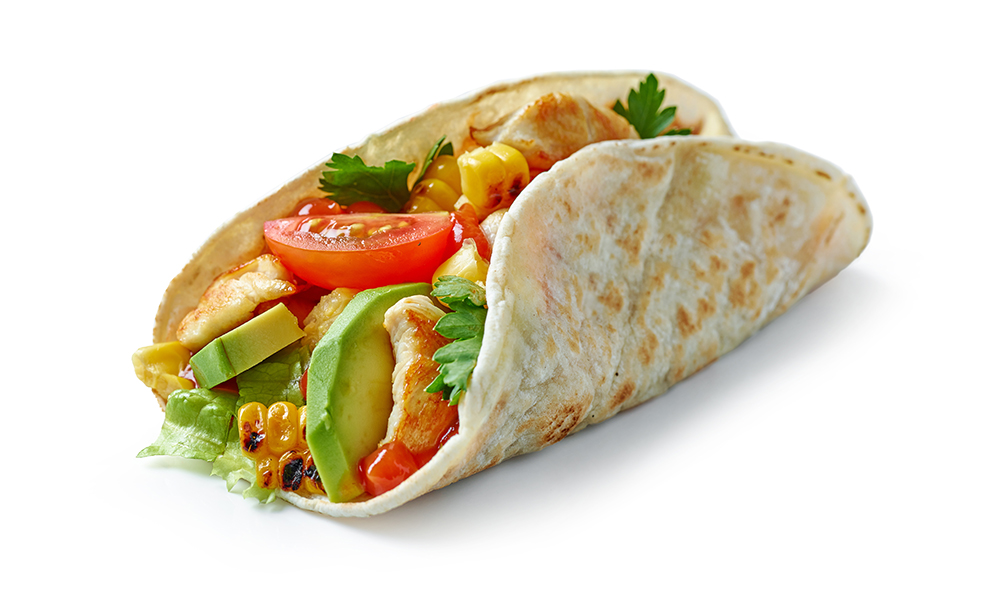 Chipotle Chicken Tacos with Pineapple Salsa
A spicy, smoky chicken filling in soft tortillas, this moreish, low-calorie dinner is on the table in just 20 minutes.
Source: BBC Good Food, find the recipe here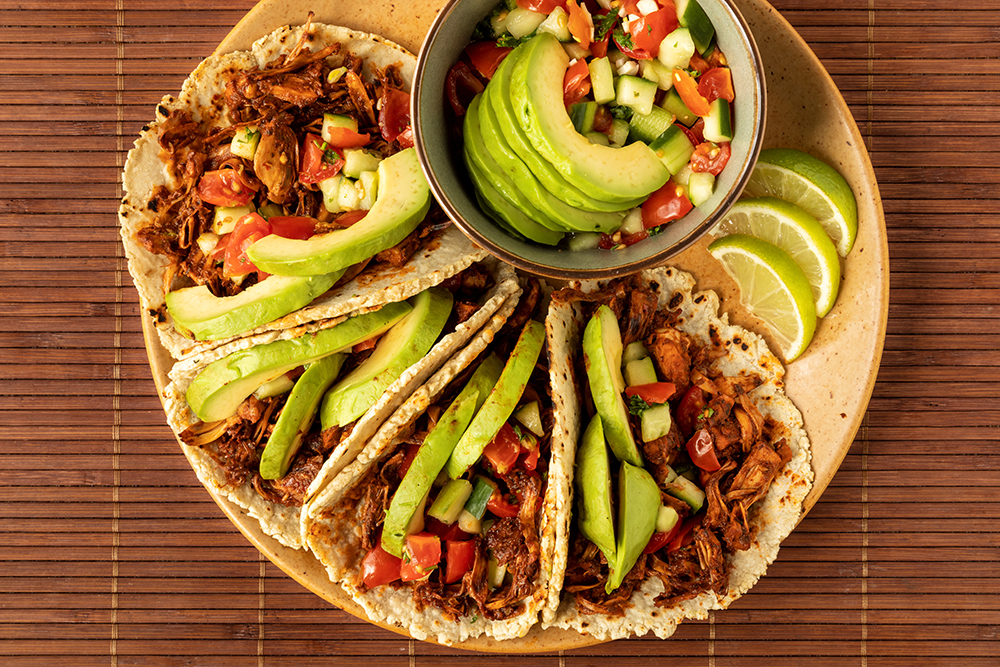 Smoked paprika jackfruit tacos, served with homemade tomato salsa and plenty of chilli sauce… they're the perfect party food whether you're vegan or just going meat-free for the night!
Source: Olive Magazine, find the recipe here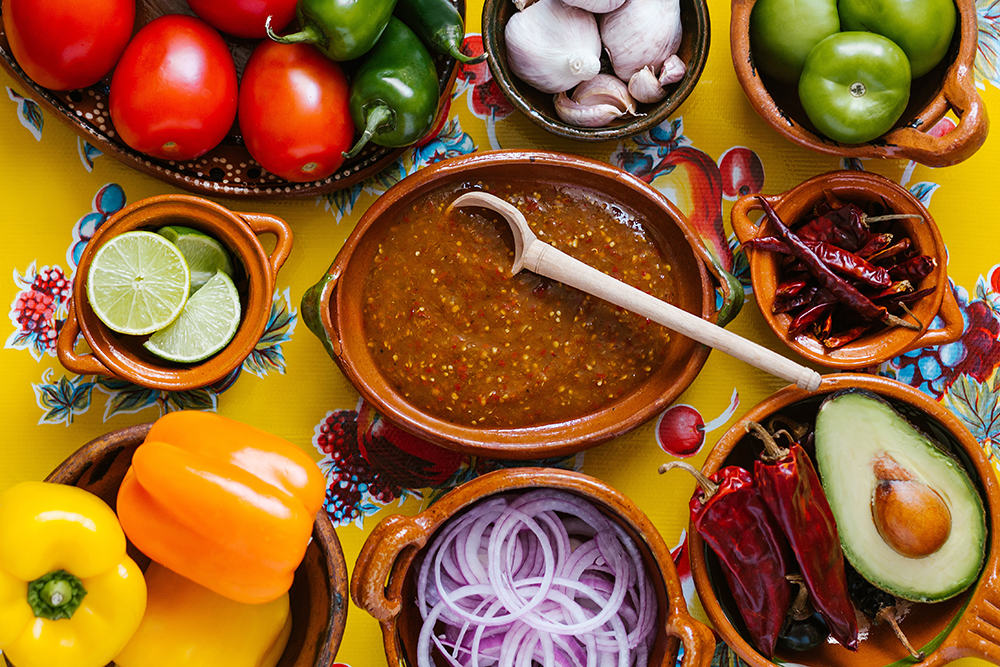 Vegan Grilled Pepper Tacos with Mole Sauce
Mole sauce is a wonderful staple of Mexican cuisine – a satisfying blend of smoky chillies, peanuts, spices and dark chocolate. It's usually found on enchiladas but here it complements the sweet bitterness of green peppers, blistered over the grill
Source: Olive Magazine, find the recipe here