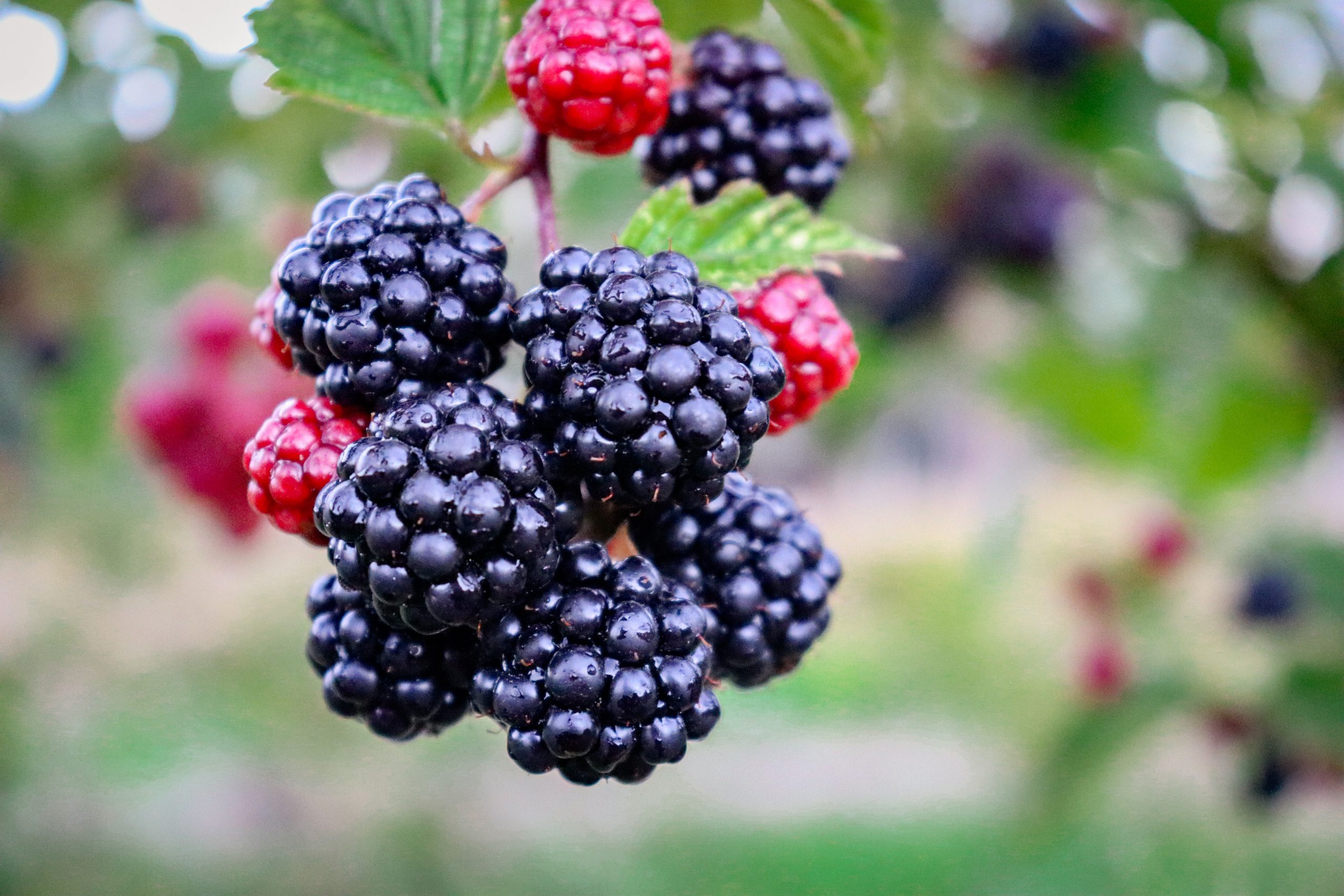 As summer draws to a close, there are many signs that nature is already gearing up for the next season.  Autumn is nature's last hurrah before the cold, bleak winter months and late August to early September is prime time for blackberries. These sweet, juicy fruits are delicious in cakes and crumbles as well as for sauces for savoury dishes – check out these scrummy blackberry recipes.
Blackberries are a delicious addition to any diet and are also packed with essential nutrients and antioxidants. A popular method is to consume blackberries with breakfast adding to a fruit salad, Greek yogurt or to cereals and porridge or a fruit smoothie.
Blackberries also work well in desserts, such as apple and blackberry pie or crumble. We've pulled together some of the tastiest recipes we can find for you to enjoy this autumnal fruit.
Pan-Fried Venison with Blackberry Sauce
Blackberries are delicious in savoury sauces, and this version is the perfect match for the richly flavoured venison.
Source: BBC Good Food, find the recipe here
These yummy bars are just the right mix of chewy and fruity. This recipe makes around 10 bars and they're great for popping in your packed lunches.
Source: Woodland Trust, find the recipe here
The sharp blackberries with an indulgent hazelnut and maple-glazed granola with a touch of cardamom and a generous dollop of creamy coconut yoghurt. The granola is nutty, crunchy and sweet and it's a real challenge not to eat it on its own, straight from the jar.
Source: Lazy Cat Kitchen, find the recipe here
The perfect Autumnal dessert, blackberries in a delicate almond sponge. This makes for a great pudding or tea time treat. Serve with fresh blackberries or cream.
Source: Berry World, find the recipe here
Blackberry Lavender Naked Cake with White Chocolate Buttercream
Four layers of light and fluffy vanilla cake with homemade blackberry lavender jam, and white chocolate buttercream. This cake is nothing short of delicious. Every bite is layered with fresh berries, hints of lavender, and sweet vanilla cake. The perfect berry-filled cake for any and all occasions.
Source: Half Baked Harvest, find the recipe here