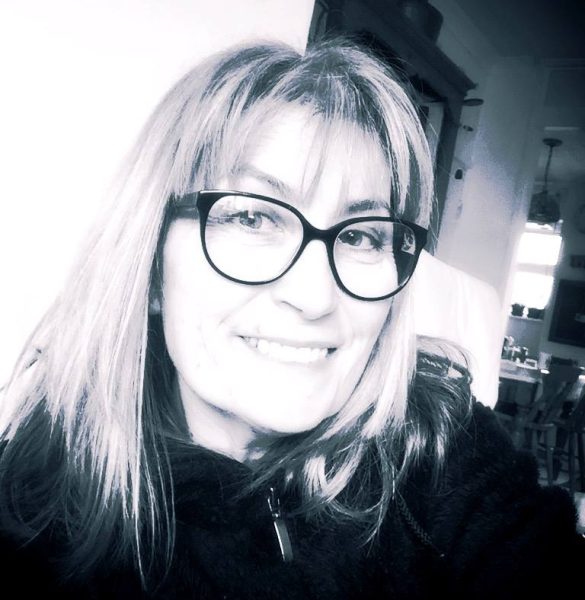 Nat joined us recently in our Customer Services Team – she is responsible for booking sales orders and keeping all our lovely customers happy.
What energises you at work? 
The amazing team here at Heritage. They are incredibly supportive. There's also lots of coffee and regular bacon/sausage sandwiches which is a great calorific boost especially on a Friday!
What's one thing that surprised you about working here?
Teamwork! There is a great team of experienced staff to guide me through our busy days. I couldn't wish for any better.
What's your favourite way to unwind after a busy day? 
Cooking. I have a passion for creating great, tasty food for my family. It's so relaxing to make a freshly cooked meal for my family each day. It's a way of chilling down for me. I plan our meals each week, that takes the stress out of cooking each day.
If you could snap your fingers and become an expert in something, what would it be? 
Being an expert trucker. Reversing an articulated truck into the tightest space. I often have dreams of doing so. My husband is a truck driver who believes that I can do it!
What would we find you doing at the weekend? 
Chilling in my motorhome, anywhere near or far with a glass of wine to hand.
What's one item you can't leave home without? 
My glasses. Oh, how sad, but necessary!
Do you have anything on your wishlist?
I'd like an old tractor – the type with a really uncomfortable metal seat. I've always wanted one, but I have nowhere to park it.
What's your top destination on your travel bucket list?
Travelling the whole of Europe in my motorhome.
Where's your favourite place to eat locally?
My place or Brogan's for a coffee and a light bite.
Are you a dog or cat person?

I have two rescue cats Ariana and Anastasia. I'd like a dog, but maybe in the future.
What three words do you think your friends would use to describe you? 
Caring, generous and funny.
If you could only have three apps on your phone, which would you pick? 
The book of face, Instagram & Amazon.
What's one hobby you'd love to get into? 
I would love an art studio, where I could splash paint around and create some crazy canvases.
Do you have a hidden talent? What is it?
Budding ukulele player. I learned to play during lockdown.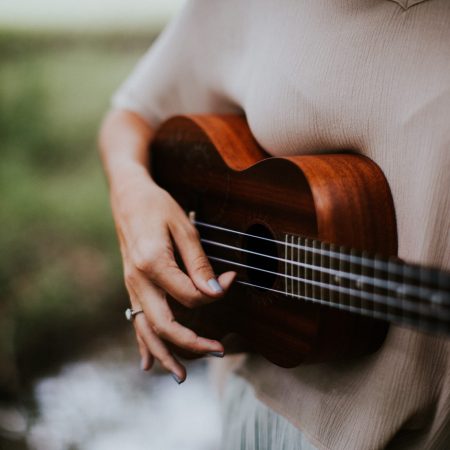 When you were a child, what did you want to be when you grew up?

Absolutely no idea. I just wanted to be happy and so did my mum. I've had a varied career and learned a lot along the way.
What's your favourite sport to watch?

NONE….apart from any big rugby tournaments. Just love those thighs!
If you could only eat one meal for the rest of your life, what would it be?

Multiple types of cheeses on a plate, but I think I'd become a little rotund.
What's your guilty pleasure?
Eating cheese, drinking wine and spending quality time with wonderful friends. But not necessarily in that order!.
What's the weirdest food you have eaten?

An interesting local French cheese that was slowly sliding off a cheese board, in deepest, darkest Auvergne.
What's your favourite food product at Heritage and why?
Too many to choose from. I love seasonal stuff
Favourite recipe?
Yep, sweet potato and butter bean tikka…step this way…..
Butterbean and Sweet Potato Tikka Masala
Serves 4
10 mins prep | 30 mins cooking time
Source: Pinch of Nom – Everyday Light
Ingredients
Low cal cooking spray
1 onion, diced
1 red chilli, deseeded and chopped
3 garlic cloves, minced
1cm piece of root ginger, peeled and grated
2 tbsp tomato puree
Juice of 1/2 lemon
3 medium sweet potatoes, peeled and diced (about 425g)
250ml vegetable stock (1 stock cube)
1 x 400g tin chopped tomatoes
Sea salt & pepper
1 x 400g Butter Beans
75g Spinach
10g fresh coriander chopped
2 tbsp fat free natural yogurt
For the Spice Mix:
1 tsp paprika
1 tsp gram masala
1 tsp ground cumin
1 tsp ground coriander
1/4 tsp ground cinnamon
Method
Mix the spices together and set aside.
Spray a large pan with oil, add the chopped onion and chilli and cook over a medium heat for 4-5 minutes until the onions are soft and starting to colour. Add the garlic, ginger and spice mix and continue to cook for another minute, allowing the spices to release their flavour, then add the tomato puree and lemon juice.
Using a food processor or stick blender, blitz the onion mix to a smooth paste and return to the pan. Add the sweet potato and stir until coated.
Add the stock and chopped tomatoes and season with salt and pepper. Stir, bring to the boil and then reduce to a simmer for about 20 minutes.
Drain the butter beans and add to the pan along with the spinach, stir through and cook for about 2-3 minutes until beans are heated through and spinach has wilted.
Add the chopped coriander and stir through the yogurt.  Serve with your choice of accompaniments.