Time: approx 1 hrs 40 mins
Marco has always been a big fan of custard, and this dessert is an old favourite of his.
Recipe source: Marco Pierre White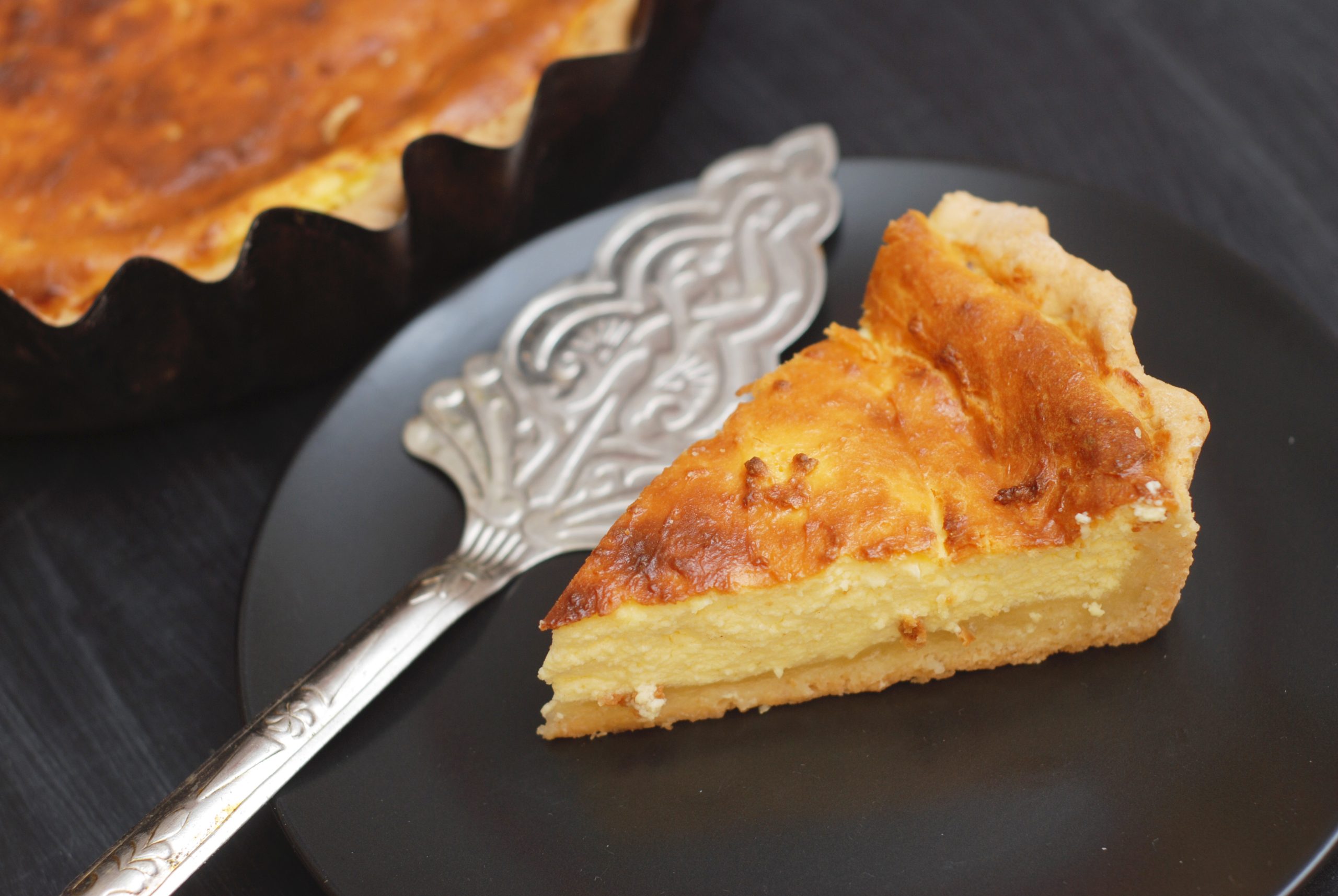 Flour, for dusting
500g sweet pastry
800ml whipping cream or double cream
1 tbsp cornflour
12 egg yolks
120g caster sugar
Grated nutmeg, to your taste
Method
Line a 26 cm diameter, 3.5 cm deep tart ring or cake tin with baking parchment. On a floured surface, roll out the pastry to the thickness of a £1 coin.
Line the tin with the pastry, leaving an overhang. Chill for at least 30 minutes.
Preheat the oven to 175c/fan 155c/gas 3½. Line the pastry with kitchen foil and fill with baking beans (or any dry pulses). Bake for 20-25 minutes, until golden.
Keep the oven on, but reduce the temperature to 140C/fan 120C/gas 1. Remove the baking beans and foil from the pastry and leave to cool.
Mix a little of the cream with the cornflour to make a paste. In a large bowl, whisk the egg yolks and sugar with a hand or electric whisk until fully mixed.
Stir in the cornflour paste, then add the rest of the cream and stir with a whisk until smooth.
Pass through a sieve onto the pastry case and grate nutmeg (to your taste) over the top.
Bake for about 45 minutes, until the tart is set in the middle. You can test it by moving it gently — it should not wobble.
Cut out a circle of baking parchment to cover the top of the custard while you trim away the top of the pastry's edge, leaving a tart that's neat and very pretty.