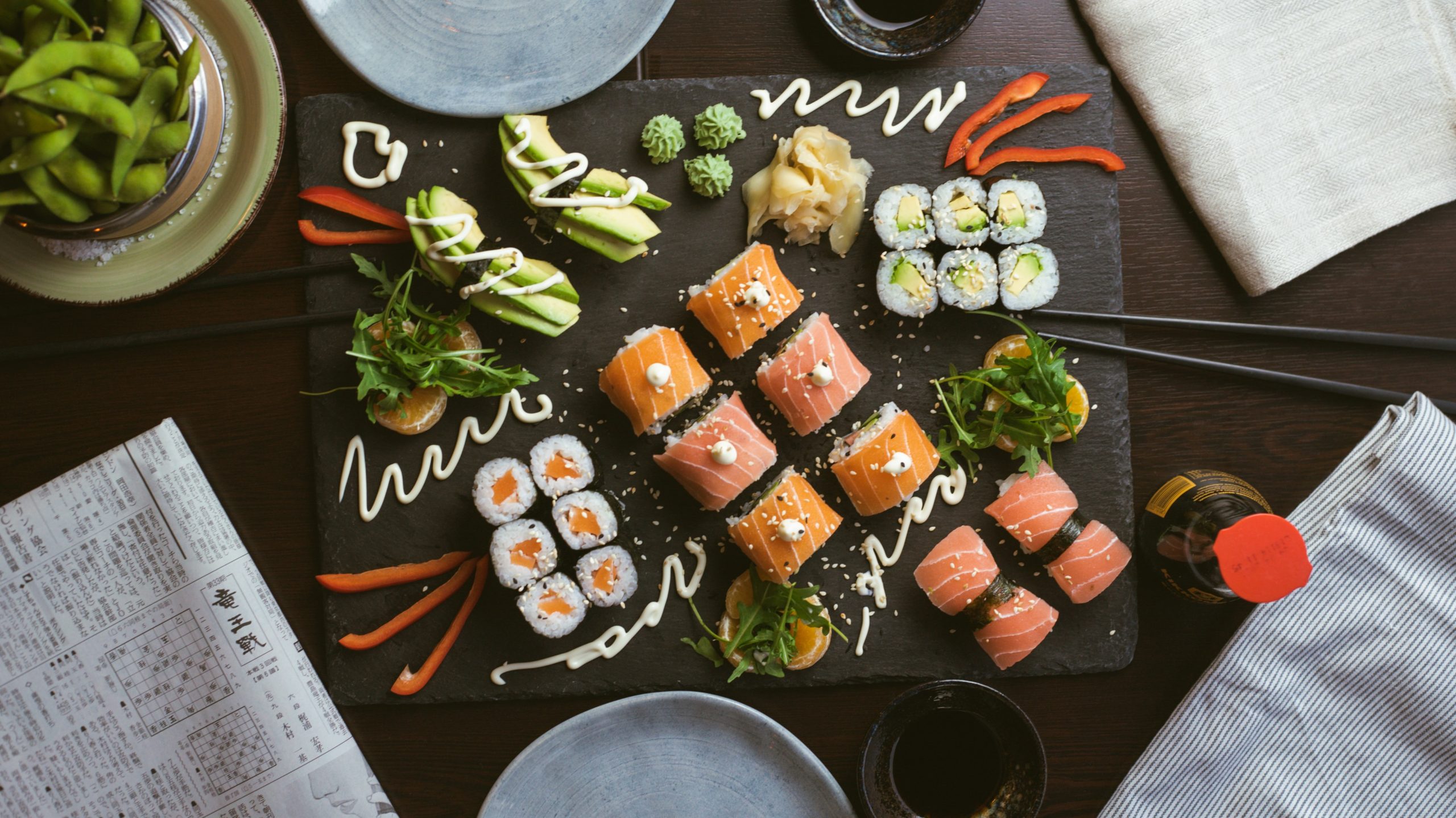 Japanese cuisine encompasses the regional and traditional foods of Japan, which have developed through centuries of political, economic, and social changes. The traditional cuisine of Japan (Japanese: washoku) is based on rice with miso soup and other dishes with an emphasis on seasonal ingredients. Side dishes often consist of fish, pickled vegetables, and vegetables cooked in broth. Seafood is common, often grilled, but also served raw as sashimi or in sushi. Seafood and vegetables are also deep-fried in a light batter, as tempura. Apart from rice, a staple includes noodles, such as soba and udon. Japan also has many simmered dishes such as fish products in broth called oden, or beef in sukiyaki and nikujaga.
Historically influenced by Chinese cuisine, Japanese cuisine has also opened up to influences from Western cuisines in the modern era. Dishes inspired by foreign food—in particular Chinese food—like ramen and gyōza, as well as foods like spaghetti, curry, and hamburgers, have been adapted to Japanese tastes and ingredients. Traditionally, the Japanese shunned meat because of Buddhism, but with the modernisation of Japan in the 1880s, meat-based dishes such as tonkatsu and yakiniku have become common. Japanese cuisine, particularly sushi and ramen, has become popular throughout the world.
So get out your chopsticks and start cooking!
Barbecued Salmon in Wasabi and Soy
Bold, flavourful and effortless, this salmon will satisfy any crowd. Begin at least 3 hours ahead.
Source: Delicious, find the recipe here
Tender Stem Broccoli & Soba Noodle Salad with Wasabi Dressing & Ginger Salt
Add some serious kick to your dinner with this punchy wasabi dressing that'll lift your noodle game to new levels.
Source: Delicious, find the recipe here
Wafū Mushroom Pasta is not made with a cream or a tomato sauce. Its flavour comes from plenty of Asian mushrooms, soy sauce and mirin. Thin strips of nori (roasted seaweed) scattered on the pasta make this pasta even more authentic.
If you omit bacon and butter, you can make it vegan pasta.
Cook time is the time to cook the pasta. Whilst it is cooking, you can prepare and sauté mushrooms. Depending on the pasta you use cook time can be longer than 10 minutes.
Source: Japan recipe tin eats, find the recipe here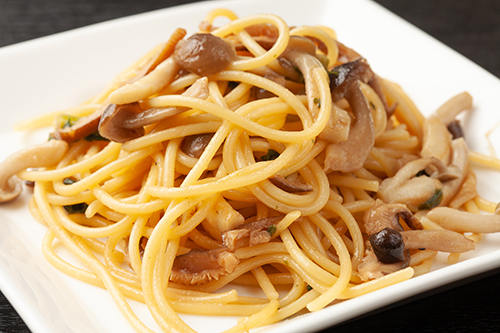 Healthy chicken Katsu Curry
This healthier katsu is coated in finely chopped flaked almonds and baked in the oven (rather than fried) until crisp and golden. If you're following the Healthy Diet Plan then this a great dish to add to your repertoire
Source: BBC Good Food, find the recipe here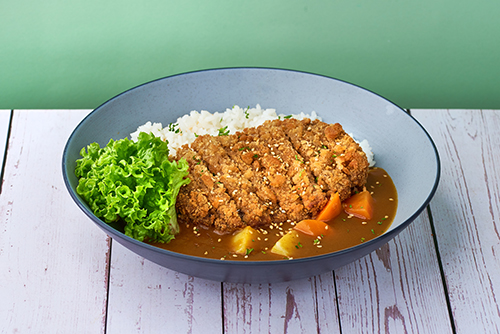 Not sure about the taste of tofu? In this miso ramen, it's fried in a deliciously sweet and sticky glaze and is accompanied by amazing Japanese flavours.
Source: BBC Good Food, find the recipe here