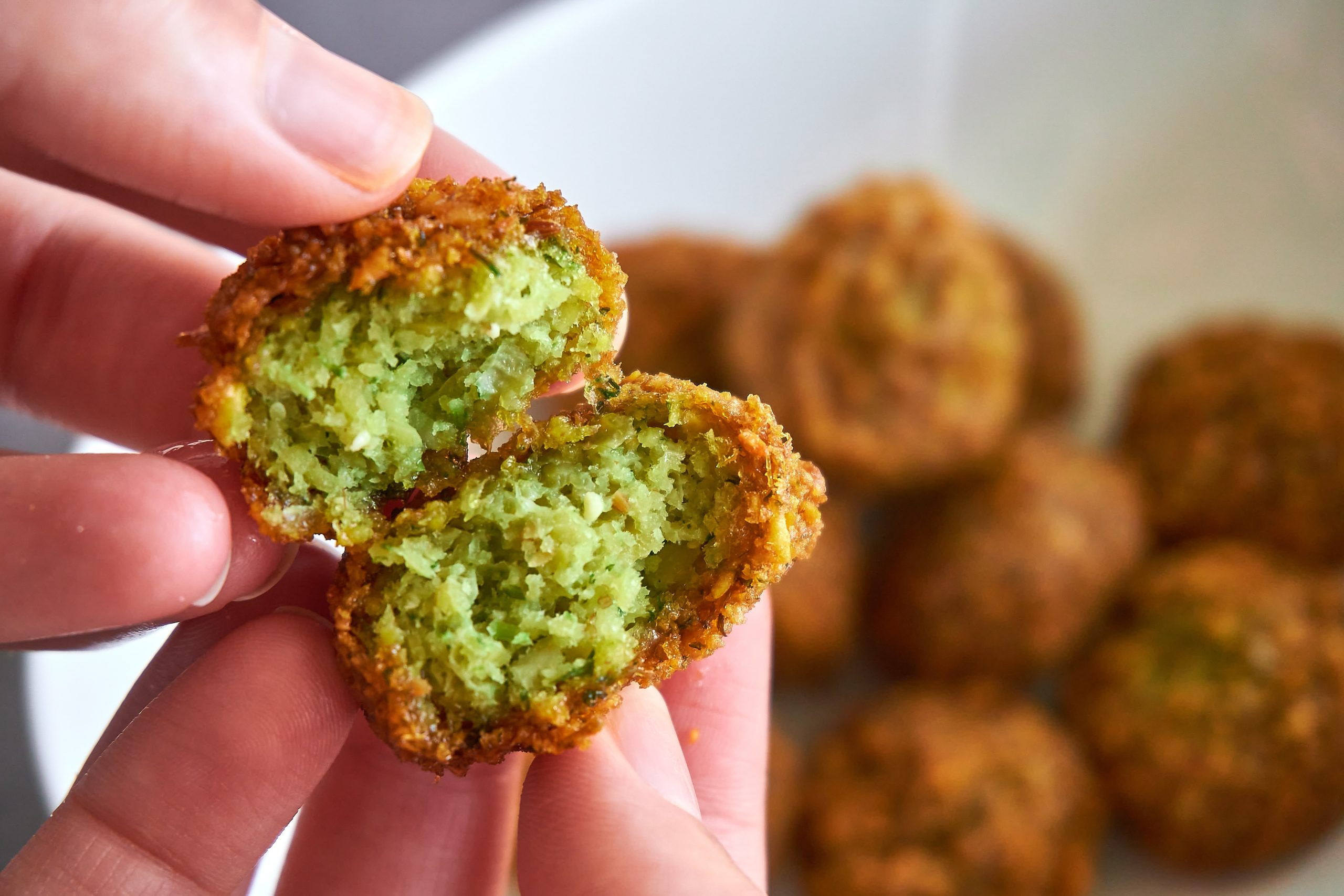 International Falafel Day – 12 June 2022
Calling all fans of falafel! Deep-fried and composed of chickpeas or fava beans, this Middle Eastern food is often found wrapped up in a pita bread, or served with salad and sauces. No matter how this dish is served, falafel is a bit crunchy on the outside, soft on the inside and absolutely delicious in every way!
A favourite among meat-eaters and vegetarians alike (the latter of whom will often find it presented as an alternative to meat), falafel is one food that certainly deserves its own day of recognition.
On the 12th of June each year, it is time to celebrate one of the world's favourite chickpea treats with International Falafel Day!
Exactly where and when the concept of falafel originated is up for a bit of debate. For the most part, many people agree that it was first eaten widely in Egypt, when Coptic Christians may have then used the dish as a replacement for meat during Lent (the season before Easter when Christians have traditionally fasted from eating meat).
Falafel seems to have, at first, been made with fava beans. It probably wasn't until later that chickpeas entered into the picture, once the dish migrated further to the north. Some people think this meal may even date far back to Pharaonic Egypt, although no one is actually quite sure.
In the Middle East and Egypt, falafel would eventually become a popular form of street food. Often, it is eaten as part of a selection of other small portions of food known as a meze.
These days, it is so popular in Egypt that even McDonalds serve up their own version of the falafel, rather predictably named the 'McFalafel', as part of their breakfast menu!
After being mainly on the menu in Jewish or Greek restaurants and neighbourhoods in North America, after 1970 this tasty treat gained popularity as a street food and today is often offered as a meat-free option to vegetarians.
But no matter where this dish is believed to have originated from, Israel definitely claims falafel as one of their most important national foods. And International Falafel Day is the perfect day to enjoy it!
Homemade falafel
For those who want to make their own falafel, it may be surprising just how simple it can be to rustle up a few different tasty versions! The Egyptian version will only use fava beans, but in the West, it is more common to be made from chickpeas – but use whichever version is preferred will be great. Perhaps this would even be a great day to try both?
Chickpeas on their own might be a little boring, so most falafel creators like to throw in some spices like coriander and cumin to make things a bit more interesting.
If wrapping the falafel up in pita bread, be sure to include some fresh lettuce, tomato slices, cucumber and sauces too. Traditionally, it's served with tahini, but people can choose whatever sauces they happen to prefer. Some people like the tzatziki sauce, which is a creamy sauce made with a cucumber base and then flavoured with dill.
Perfect with soft flatbreads, humous and crunchy pickles – works well with a meze or platter.
Source: BBC Good Food – Find the recipe here