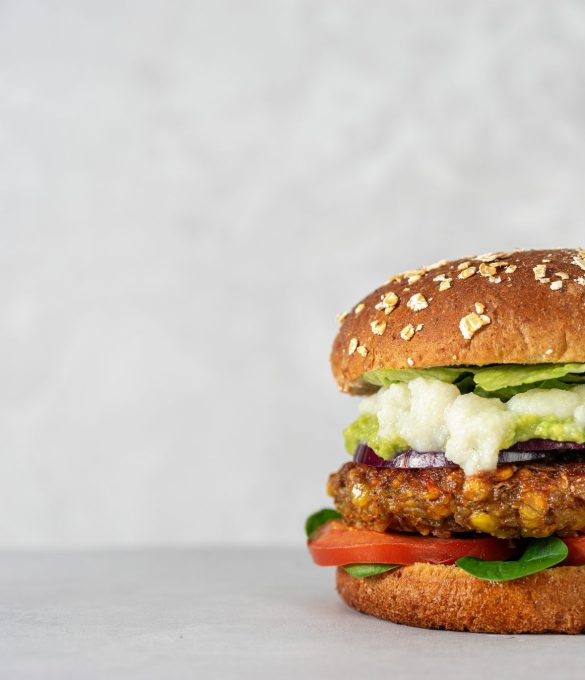 Cauliflower Sweet Potato Burgers – Eat Healthy for Less
These burgers are packed with roasted cauliflower, topped with avocado and sriracha aioli and make a great veggie dinner!  Make the patties in advance to save time and chill overnight.  Let us know if you have a go at this dish and tag us in a picture on Facebook and Instagram.
Source: Feed me Phoebe – Find the recipe here
Nutritional Information: Calories 508kcals; Carbohydrates 61.3g; Total Fat 26.2g; Saturated Fat 4.6g; Protein 10g; Fibre 10.8g; Sugar 9.5g; Salt 0.21g.