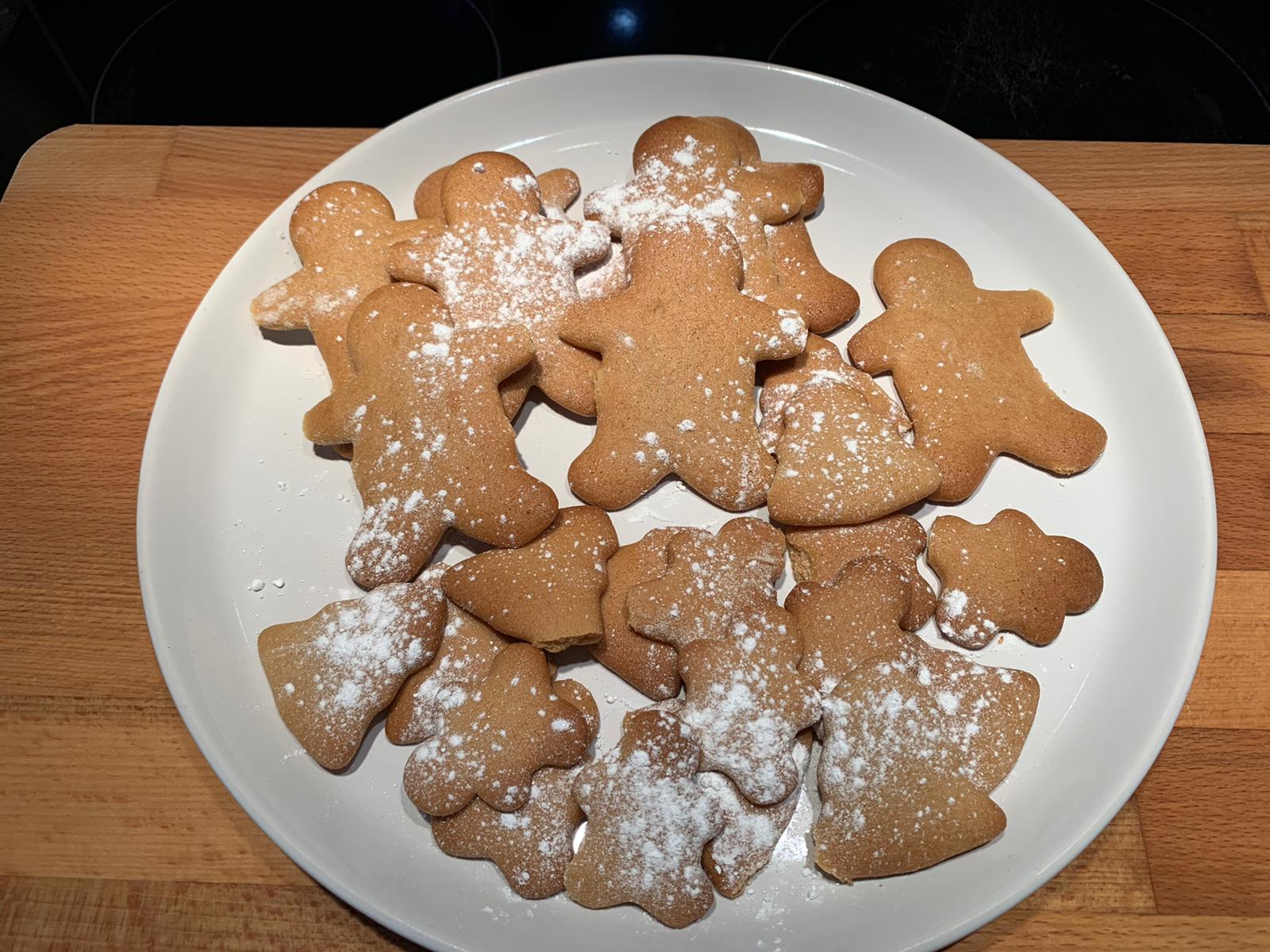 Courtney's Favourite Gingerbread Recipe
This is my go-to recipe for gingerbread! Whether you're making gingerbread people or a gingerbread house this recipe is fool-proof and absolutely delicious – Courtney
Watch Courtney make this recipe on our YouTube channel.
75g butter
3 tbsp golden syrup
60g soft brown sugar
175g plain flour
1/4 tsp bicarbonate of soda
2 tsp ground ginger
1 tsp cinnamon
Method
Add the butter, golden syrup, and brown sugar into a pan. Stir on low heat until the sugar has dissolved.
Add the flour, bicarbonate of soda, and spices into a mixing bowl and stir together. Make a well in the centre and pour in the sugar and butter mixture.
Stir together to form a dough (this will be really sticky).
Wrap in clingfilm or baking paper and chill in the fridge for at least 30 minutes.
Preheat the oven to 190C/ 170C fan/ Gas 5.
Lay the dough out on a floured surface and with a floured rolling pin, roll out, turning a quarter turn to prevent the dough from sticking.
Roll out to the thickness of a £1 coin.
Using different cutters, cut out the dough. Bring all the offcuts together and roll out once more (if you roll out again, the biscuits may be tough).
Transfer to a lined baking tray and bake for 10-12 minutes, until lightly golden brown.
Leave to cool completely. Decorate or enjoy as they are!