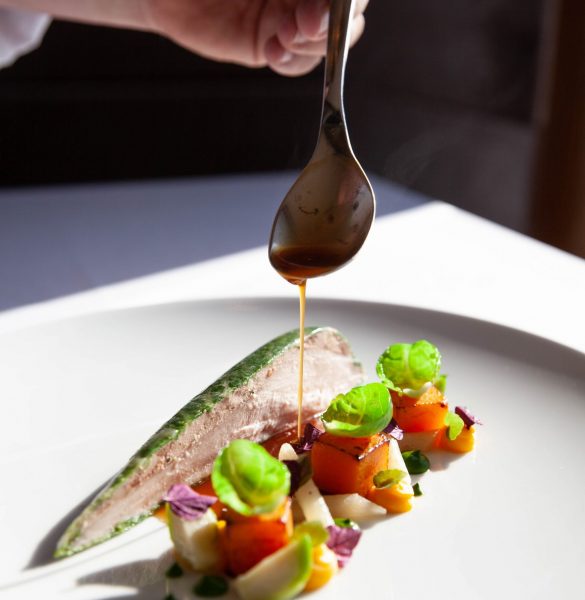 French Cuisine – Starters
French cooking is considered to be the most prestigious and respectable cuisine in the world. With its formal techniques, appreciation for fresh ingredients and simple flavours, pride in presentation, and rich and colourful history, French cuisine has come to rule the world.
French cuisine and some of its inspiration can be traced back to medieval times. Back then, nobility dined on multi-course meals composed of wild game, meat, fruit, and grains, while peasants ate diets high in vegetables and legumes. Salt and imported spices were widely used in the kitchens of the elite and were considered a status symbol.
From bread to pastries and cheese to wine, it's no wonder that French food is one of the few cuisines on the UNESCO Intangible Cultural Heritage Lists (bet you didn't know that one!). Its contribution to the art of cooking is world-renowned so it's only fitting that here we pay homage to French food with our ultimate French recipe collection. Bon Appétit.
Enjoy our series of three blogs with these starters, tomorrow's mains followed by desserts.
Scallops with Sauternes Butter
Try this buttery scallop recipe from Little French, an intimate neighbourhood restaurant in Bristol serving sumptuous regional French recipes.
Source: Olive Magazine, find the recipe here
Breton Mussels with Herbs and Creme Fraiche
A simple recipe for mussels from Brittany. Serve with a sliced baguette and a dry white wine.
Source: Scottish shellfish, find the recipe here
An elegant bite-sized hors d'oeuvre, which will be welcomed at any dinner party.
Source: All Recipes, find the recipe here
Baked Camembert with Pecans, Rosemary & Olive Oil Toasts
There's no holding back in this indulgent recipe for crispy sourdough dipped in molten French cheese with almondy biscuit crumbs and crunchy toasted pecans. Make it as part of a sharing platter for a starter.
Source: Olive Magazine, find the recipe here
Got 10 minutes to spare? Ditch the jar and make your own Provençal tapenade instead. Spread over toasted baguettes.
Source: Olive Magazine, find the recipe here