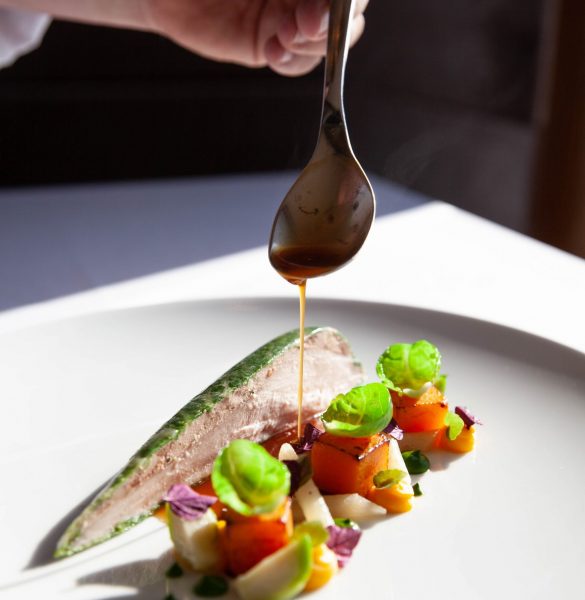 French Cuisine – Starters
French cooking is considered to be the most prestigious and respectable cuisine in the world. With its formal techniques, appreciation for fresh ingredients and simple flavours, pride in presentation, and rich and colourful history, French cuisine has come to rule the world.
French cuisine and some of its inspiration can be traced back to medieval times. Back then, nobility dined on multi-course meals composed of wild game, meat, fruit, and grains, while peasants ate diets high in vegetables and legumes. Salt and imported spices were widely used in the kitchens of the elite and were considered a status symbol.
From bread to pastries and cheese to wine, it's no wonder that French food is one of the few cuisines on the UNESCO Intangible Cultural Heritage Lists (bet you didn't know that one!). Its contribution to the art of cooking is world-renowned so it's only fitting that here we pay homage to French food with our ultimate French recipe collection. Bon Appétit.
Enjoy our series of three blogs with these starters, tomorrow's mains followed by desserts.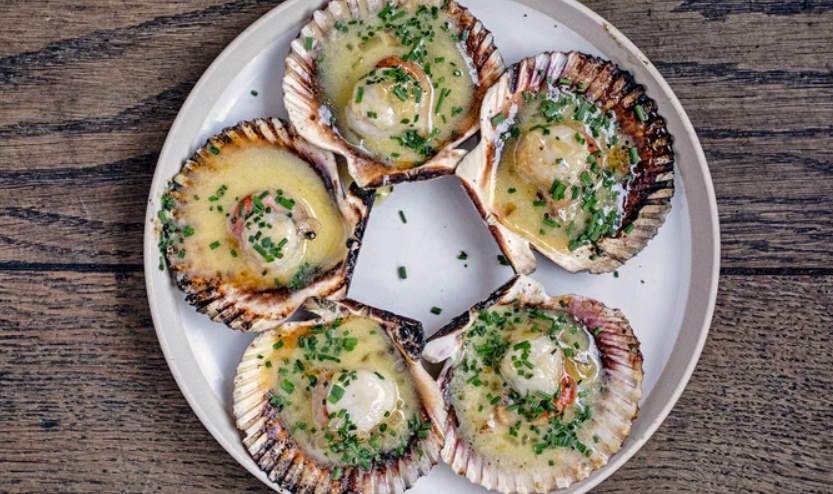 Scallops with Sauternes Butter
Try this buttery scallop recipe from Little French, an intimate neighbourhood restaurant in Bristol serving sumptuous regional French recipes.
Source: Olive Magazine
12-16 scallops in the half shell
For the garlic butter
1-2 garlic cloves
Sea salt flakes
75g unsalted butter, softened
Sauternes Sauce
100ml Sauternes
1 shallot, finely diced
2 tsp Moscatel vinegar
100g unsalted butter, cold and cubed
A few snipped chives
Method
For the garlic butter, use a pestle and mortar to pound the garlic with a pinch of sea salt flakes until smooth and creamy. Fold through the softened butter until evenly mixed. Alternatively, whizz the garlic and salt in a small food processor, then add the butter and whizz again.
In a small pan, simmer the sauternes, diced shallot and vinegar until reduced to about a tablespoon. Keeping the pan half on and half off very low heat, slowly whisk in the cold butter, only adding more once the last piece has melted in until you have a smooth, emulsified sauce. Season. (The pan should never reach a higher temperature than your hand can bear to touch – if it gets too hot it will split and you'll have to start again.)
Heat the grill to high. Season and cover each scallop with garlic butter, then grill for 2-3 minutes or until charred and cooked through. Spoon over the sauternes sauce and sprinkle with chives before serving.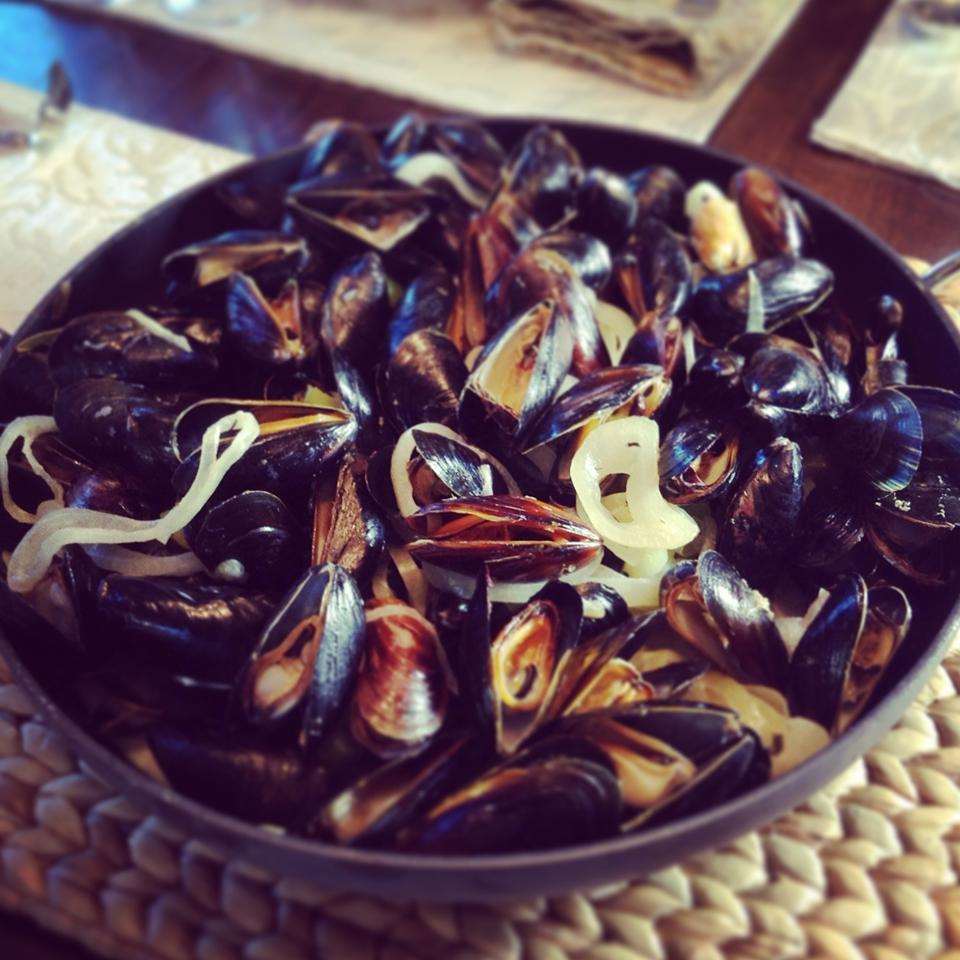 Breton Mussels with Herbs and Creme Fraiche
A simple recipe for mussels from Brittany. Serve with a sliced baguette and a dry white wine.
Source: All Recipes
30g butter
2 large onions, peeled and sliced into rings
3 stalks celery, sliced
900g mussels, cleaned and debearded
350g dry white wine
2 sprigs fresh thyme
2 bay leaves
Salt and freshly ground black pepper, to taste
200ml tub creme fraiche
Handful chopped fresh parsley
Method
In a large frying pan, melt the butter over medium heat, and cook until it is just beginning to turn brown. Add the onions and celery to the pan, and cook just until the onions are clear.
Place mussels in a pan, and stir. A few minutes after the mussels start releasing their juice, pour wine over them. Add the sprigs of thyme and the bay leaves; stir, then add salt and pepper. Continue to cook for about 10 more minutes, stirring frequently.
Once all of the mussels are open, stir in crème fraîche. Divide mussels and sauce between four bowls, and add a bit of parsley and another very small spoonful of crème fraîche for decoration.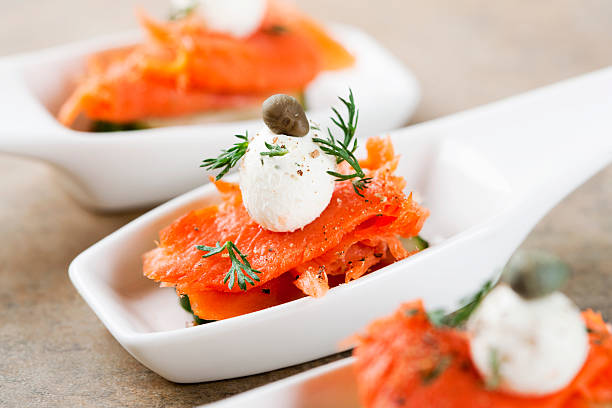 Smoked Salmon Amuse Bouche
An elegant bite-sized hors d'oeuvre, which will be welcomed at any dinner party. Smoked salmon is served with horseradish cream in a starter spoon. You can also serve the salmon on top of crostini if desired.
Source: All Recipes
1 tbsp horseradish sauce
1 tsp lemon juice
200ml double cream
3 slices smoked salmon
6 capers or parsley, for garnish
Salt and pepper, to taste
Method
Cut smoked salmon into 12 small rectangles that will fit on starter spoons. Set aside.
Whip the cream with an electric mixer and then add the horseradish, lemon juice, salt and pepper. Spread this mixture into the spoons, then top with salmon.
Add some of the cream mixture, then the salmon again and top with a little bit of horseradish sauce. Decorate with a caper or sprinkle with chopped parsley.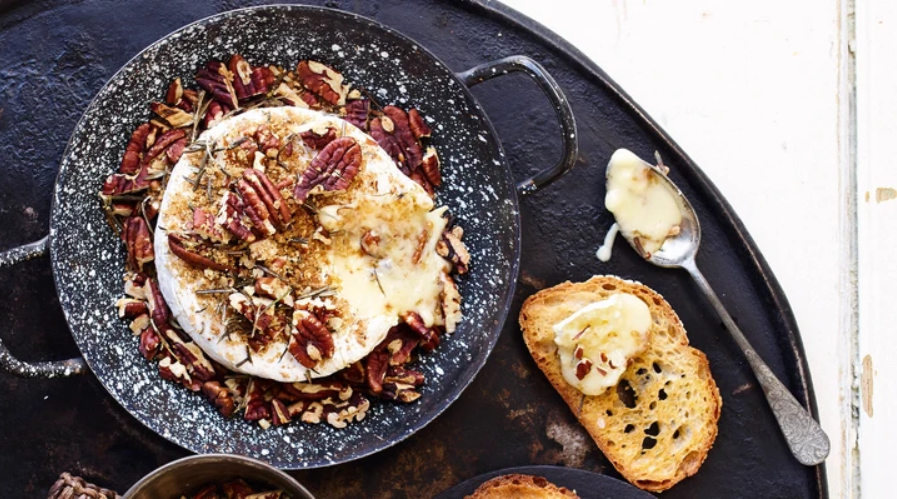 Baked Camembert with Pecans, Rosemary & Olive Oil Toasts
There's no holding back in this indulgent recipe for crispy sourdough dipped in molten French cheese with almondy biscuit crumbs and crunchy toasted pecans. Make it as part of a sharing platter for a starter.
Source: Olive Magazine
250g camembert
50g pecans
2 tsp demerara sugar
2 rosemary sprigs, leaves stripped
1 crunchy amaretti biscuit
1 small sourdough loaf, thinly sliced
2-3 tbsp olive oil
Method
Heat the oven to 200C/fan 180C/gas 6. Remove the cheese from its packaging and sit it snugly in an ovenproof dish.
Put the pecans into the oven on a baking tray to toast for a couple of minutes while you put the sugar, rosemary leaves and amaretti biscuit into a mortar to crush everything together. Add the toasted pecans and mix together with a pestle, breaking up the pecans as you go. Sprinkle over the top of the cheese.
Brush the sourdough slices with oil on both sides, then put on a baking sheet and sprinkle with a little sea salt. Bake for 6-10 minutes until crisp and golden, turning halfway through.
Swap the cheese for the toasts, and bake for 15 minutes, until gooey. If you want the toasts hot too, pop them back into the oven for the last 30 seconds – 1 minute. Eat straight away, spooning or scooping the molten cheese and pecan-rosemary crumble straight onto the olive oil toasts.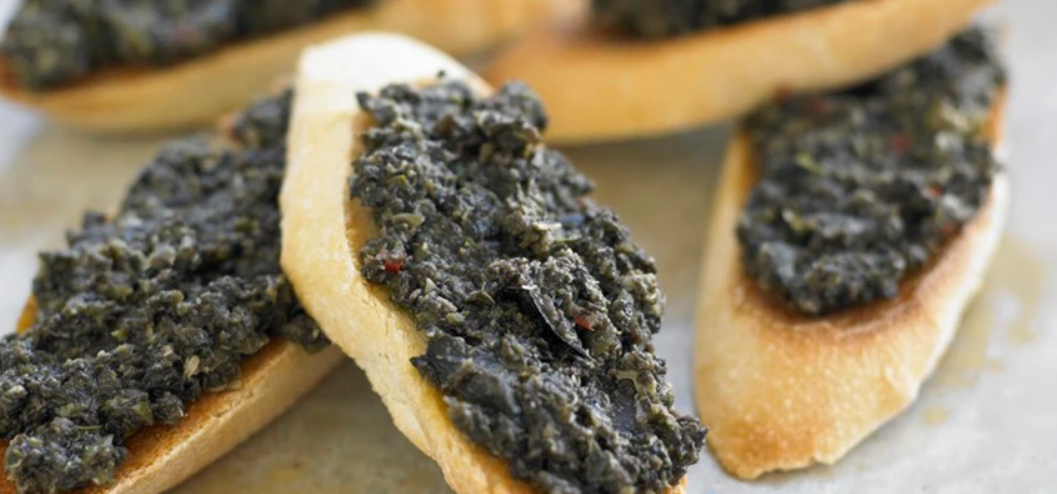 Got 10 minutes to spare? Ditch the jar and make your own Provençal tapenade instead. Spread over toasted baguettes.
Source: Olive Magazine
250g pitted black olives, rinsed and drained
35g capers, rinsed and drained
10g anchovies in olive oil, drained
3 tbsp olive oil, plus extra for rubbing
10g garlic, plus extra for rubbing
1 red chilli, seeded and finely chopped
Baguette, sliced, to serve
1/2 tsp Herbs de Provence
Method
Blend the olives, capers, anchovies and oil, then stir in the garlic and chilli.
Rub the baguette with olive oil and garlic, toast and spread with tapenade.