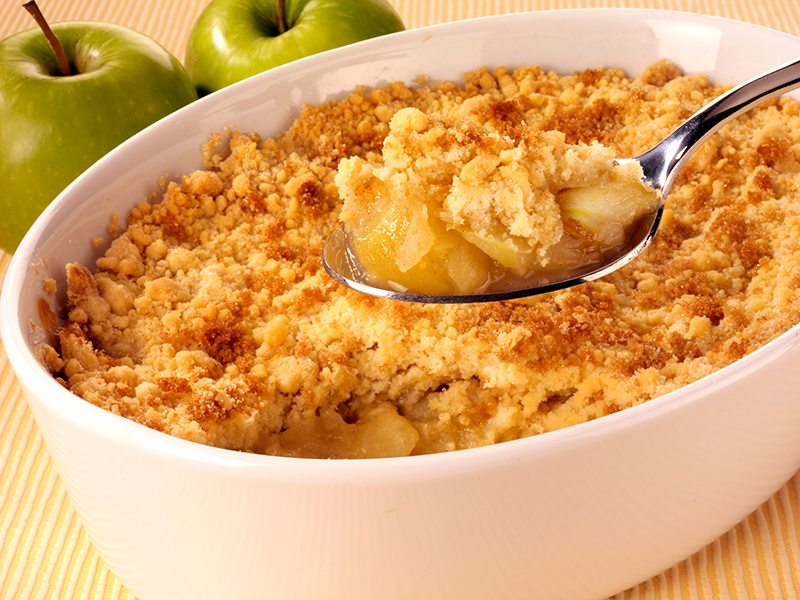 How about buying our Lowerfield Sunday lunch for 4 which includes ingredients to make an apple crumble (with cream too!) for you to enjoy (with plenty of flour, sugar and butter leftover to make other things).  Try out this speedy crumble which is really delicious.
Prep: 20 mins | Cook: 50 mins
4 Bramley cooking apples, chopped into 1cm chunks
125g sugar
50g butter, cold and cubed
100g plain flour
Method
Heat the oven to 180C/160C fan/gas 4. Mix together the fruit and 75G sugar so it's evenly coated. Tip into a pie dish where it fits snugly.
Rub the butter into the flour to make a light breadcrumb texture. Do not overwork it or the crumble will become heavy. Add in 50G sugar until combined and spread over the fruit until completely covered.
Bake for 35-50 mins until golden brown and bubbling, and the fruit is tender. Leave to cool for 5 mins before serving (we've included cream in the Sunday lunch box for you to enjoy with it).