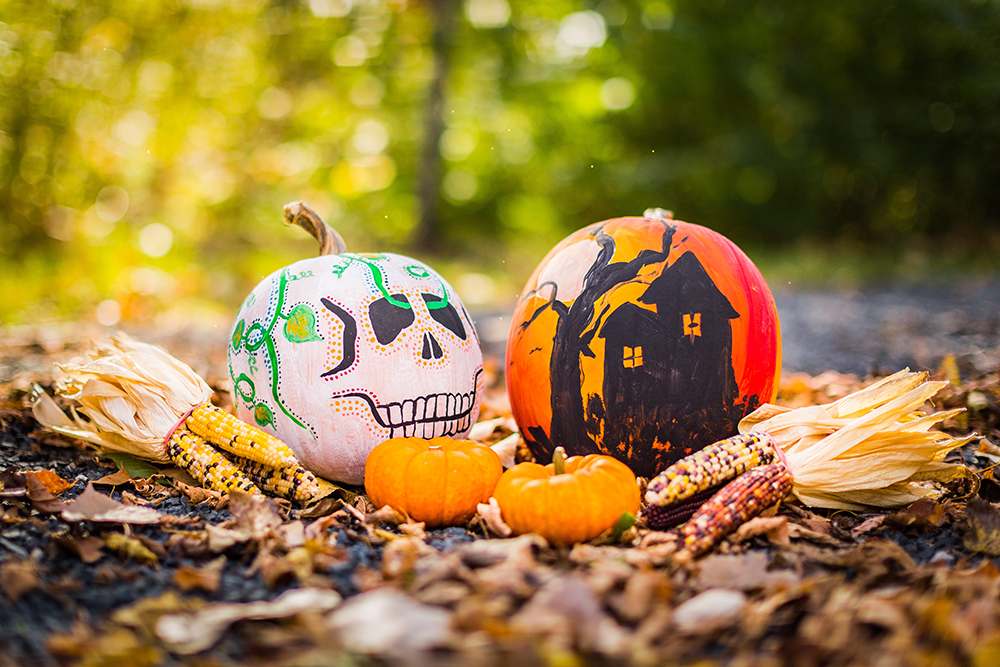 Dia

 de los 

Muertos

  (

Day of the Dead

)
The Day of the Dead (Día de los Muertos) is a holiday celebrated on the 1st and 2nd of November. It originated and is mostly observed in Mexico but also in other places, especially by people of Mexican heritage elsewhere. 
Whereas Halloween is a dark night of terror and mischief, Day of the Dead festivities unfold over two days in an explosion of colour and life-affirming joy with the point to demonstrate love and respect for deceased family members. In towns and cities throughout Mexico, people don funky makeup and costumes, hold parades and parties, sing and dance, and make offerings to lost loved ones.
Food of the dead 
The festival combines elements of a harvest festival along with mystical and religious beliefs. Fruits and crops of the season often have multiple meanings when eaten at this time, or when placed on altars prepared by each family to welcome the spirits of their beloved deceased. 
Here, some of the most common foods made during Dia de los Muertos.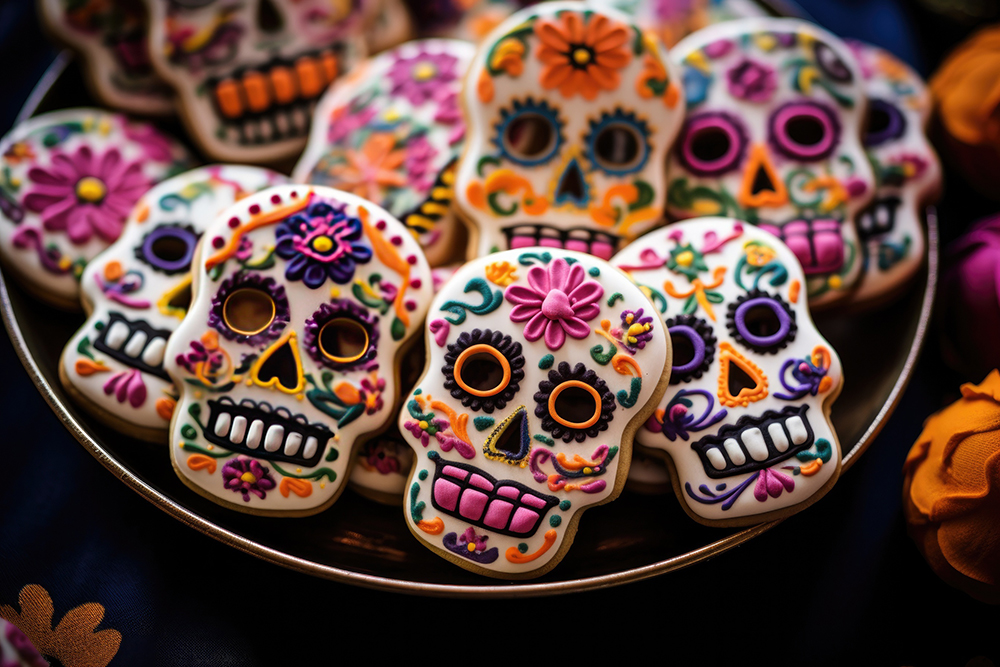 Celebrate the Mexican Day of the Dead festival with these sugar skull cookies – go wild with colourful icing and floral decorations.
Source: BBC Good Food, find the recipe here
Pan roasted chicken breasts with mole negro
Mole negro is a complexly flavoured, dark-as-night, chile-and-chocolate sauce. It's a classic Dia de los Muertos food. Here, it's served with crisp-skinned chicken breasts. 
Source: Food and Wine, find the recipe here
Chill: 2 hours or overnight
In the same way that pumpkins are traditional Halloween staples here., they are also commonplace during Dia de los Muertos festivities—especially candied. 
Source: Food and Wine, find the recipe here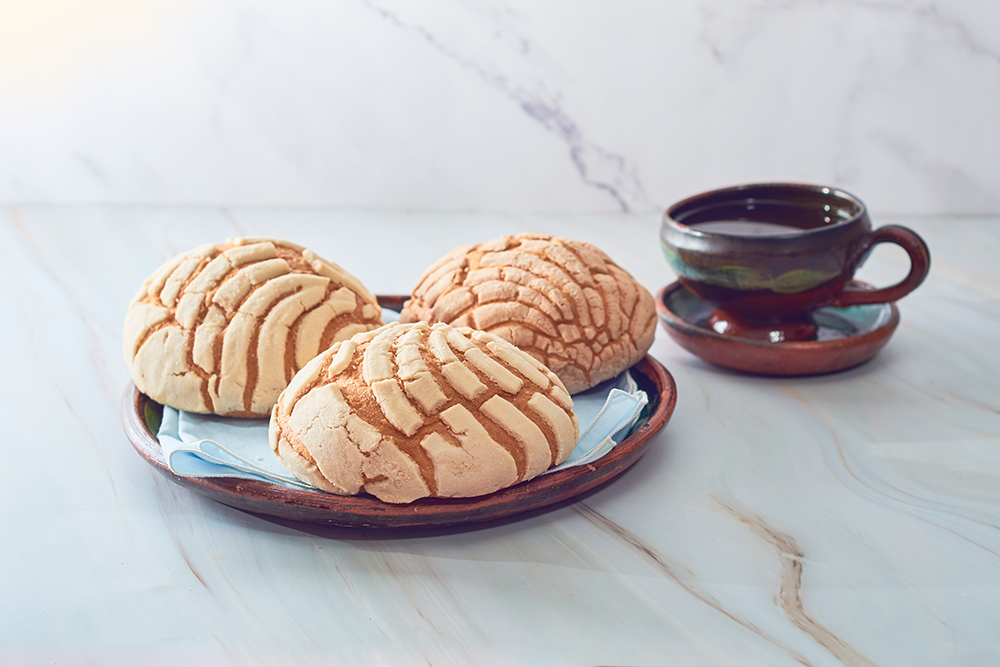 Cook time: 20 mins / Resting 1 hr 45 mins
Conchas (shells) are a Mexican pastry that is famous for its shape of a shell. The pastry contains a sugar shell pattern on the top.  It is also referred to as "pan de huevo". 
Source: Mexico in my kitchen, find the recipe here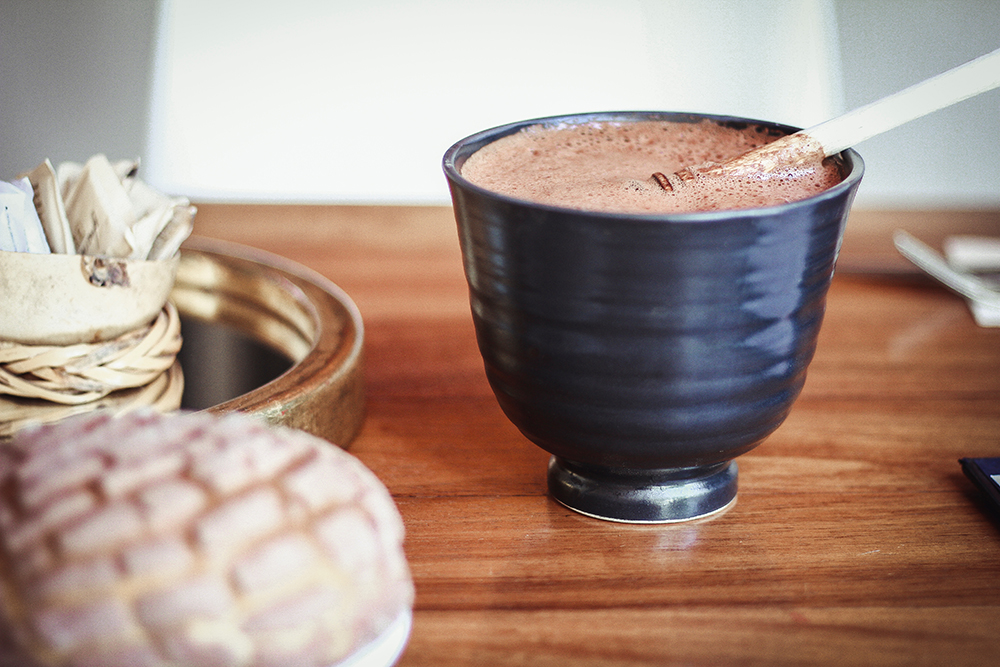 In Mexico, hot chocolate is much less sweet and often spiked with spices. Here, it's made with pre-spiced Oaxacan chocolate and cinnamon. 
Source: Love Food, find the recipe here