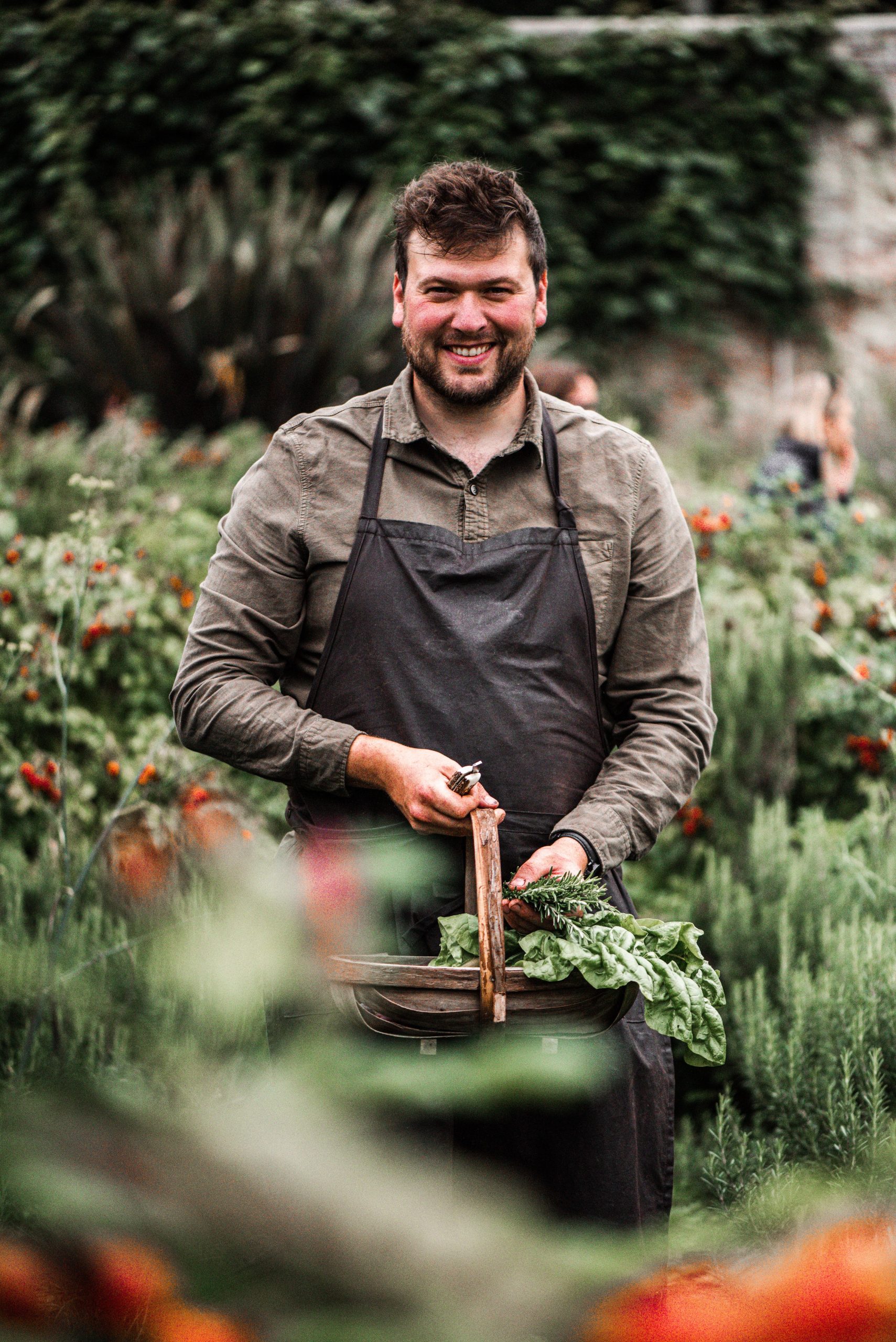 Meet the Chef: 15 minutes with Darren Broom, Chef Director at Pythouse Kitchen Garden
Pythouse Kitchen Garden is often described as a 'hidden gem', located on a small country lane between the villages of Tisbury and Semley in South Wiltshire and is the brainchild of Piers Milburn, a former graphic designer (and brother of Oz Milburn, co-founder of Kitty Fisher's and Cora Pearl), and his wife, Sophia.  They bought it five years ago and ran it successfully enough, but with a series of chefs who didn't really get the garden or Piers' passion for cooking with fire or how to make proper use of the 18th-century walled garden to make something unique.
The hiring of Darren Broom, just before the first lockdown, changed all that. An outdoorsman, a hunter, a butcher and a forager and in league with gardeners Heather Price and Annie Shutt, he's started to do something amazing.
The menu is a fixed price per head for what is effectively four courses, each incredibly wide-ranging and generous, and the whole thing is just insanely good value.
Images courtesy of Pythouse Kitchen Garden, photography by Zara Whitfield
Why did you decide to become a chef? What inspired you?
I became a chef at 19 after a traumatic incident.  Originally my dream career was a sports psychologist.  I was mid studies in my A levels when I started to suffer from PTSD following a knife attack where I was stabbed in the town where I lived.  At the time I had a job in a fish and chip shop, the owner was a trained chef himself.  We spoke at length about what I could do as an alternative career, he mentioned becoming a chef as I had an interest in food.  That's where it began!
What would you be doing if you weren't a chef?
I'd likely be a sports psychologist, failing that, I'd love to work in coffee.
Where did you train?
I trained at Exeter college.  I had worked my way up to head chef within 18 months, most of my training is from being self-taught.
Are there any other chefs you admire?
The chef I admire the most is Niklas Ekstedt, I love Nordic cuisine and it's been a huge influence on the food I cook now.  The food in Scandinavia has a real feeling of where it comes from in a natural and cultural sense, that's something I would like to bring to the diners here at Pythouse.
What is your favourite cuisine to cook?
I love BBQ and pizza, on a day off in the summer, there is nothing I love more than to cook for my family.
What foods do you like to pair together and why?
Herbs, fruit and foraged ingredients are the main ingredients I try to work into dishes.  If I've managed to preserve something from the garden for the months to come, there isn't much that's more satisfying to me.
Do you have a favourite wine?
I'm not a big wine drinker, if I was to pick up a bottle for myself and my partner it'd probably be an Albarino.
What industry trends do you find interesting right now?
Fish butchery and dry aging is something I see a lot of now, restaurants buying their own dry agers is a big trend.
What do you think is the most over-hyped food trend?
Anything to do with avocado or spaghetti vegetables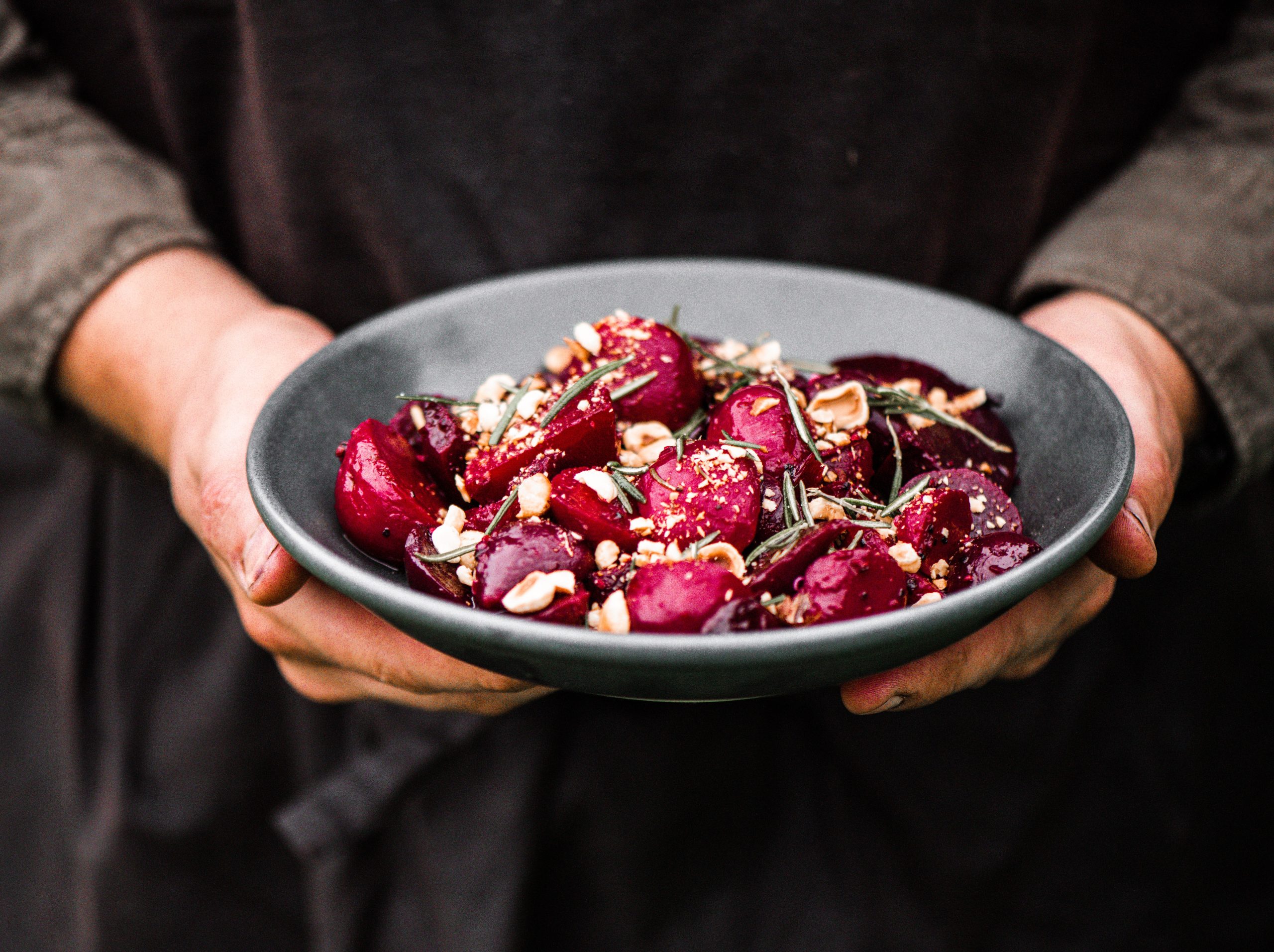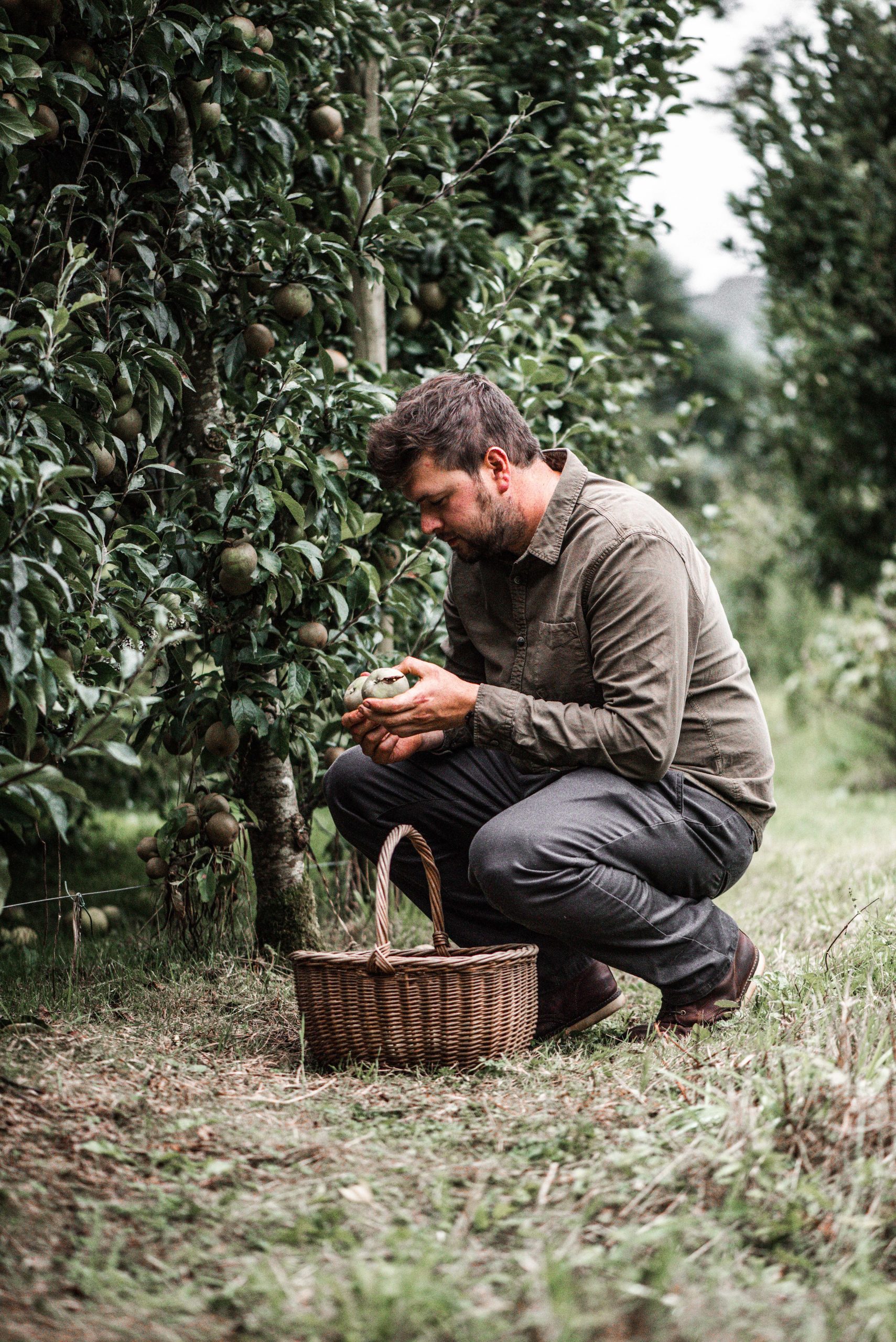 How involved are you with menu development and the overall design?
I am wholly responsible for all the menus we do here at PKG.  We do develop dishes as a team and get creative whenever we have a chance.
Dishes usually stem from an ingredient I've preserved, thought of an interesting way to cook or is bang in season.  That's usually where I start then I look to the garden for herbs, fruits or vegetables to pair with and then see if we have any seasonings from the larder or woods saved from pruning's to cook over such as blackcurrant wood, apple or dried fennel.
Do your personal preferences influence the menu at all?
I try not to, I very much try to cater to the guests, that'd be a bit narcissistic in my mind to bring people here for what I want to eat here.  You need to listen to the feedback, imagine your experience as a customer and cater to that with your skills and creativity.
Do you have a favourite time of year or set of ingredients that you look forward to working with?
Autumn is my favourite season by far, then end of summer and start of autumn is magical as a chef.
What new ingredient or ingredients are inspiring you right now?
Drying and using the leaves from plants to create new seasonings, such as blackberry.
What differences do you find working with local produce as opposed to non local produce in terms of what you can create and flavour?
I find the produce keeps for longer, it can be used with very little waste as even the trimmings have flavour therefore, they can be used.  You must work on a very small scale to find a difference noticeable by customers though.  Amazing vegetables from our garden are far superior to the best commercially grown or wholesale vegetables that farm ethically and sustainably.  Small scale pasture fed meat is incredible by comparison also, on this scale is where I see the difference and so do the customers.
What makes the local food scene so exciting?
The emergence or normalising of regenerative suppliers.  This holistic approach is certainly what all restaurants should be serving their paying guests in my opinion.
How do you handle special diets such as gluten free etc
Most of the food here at PKG is plant based, so vegan and vegetarian diets aren't an issue.  As a team, when developing dishes, we purposely design dishes without gluten and dairy where possible to make it easier.
How would you describe your cooking style?
Whole plant and animal cookery with a focus on native ingredients that feel as if they come from the earth, cooked over fire.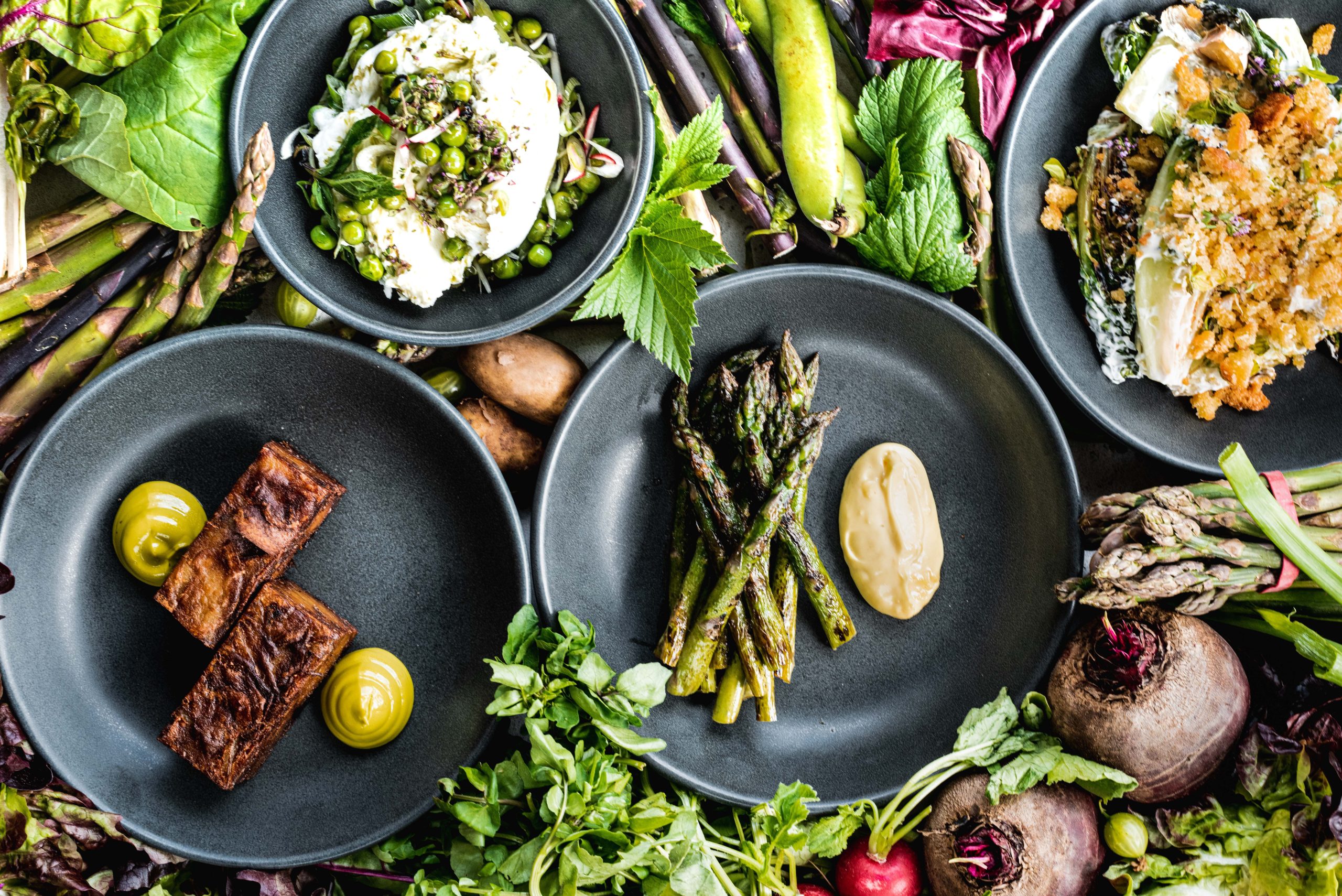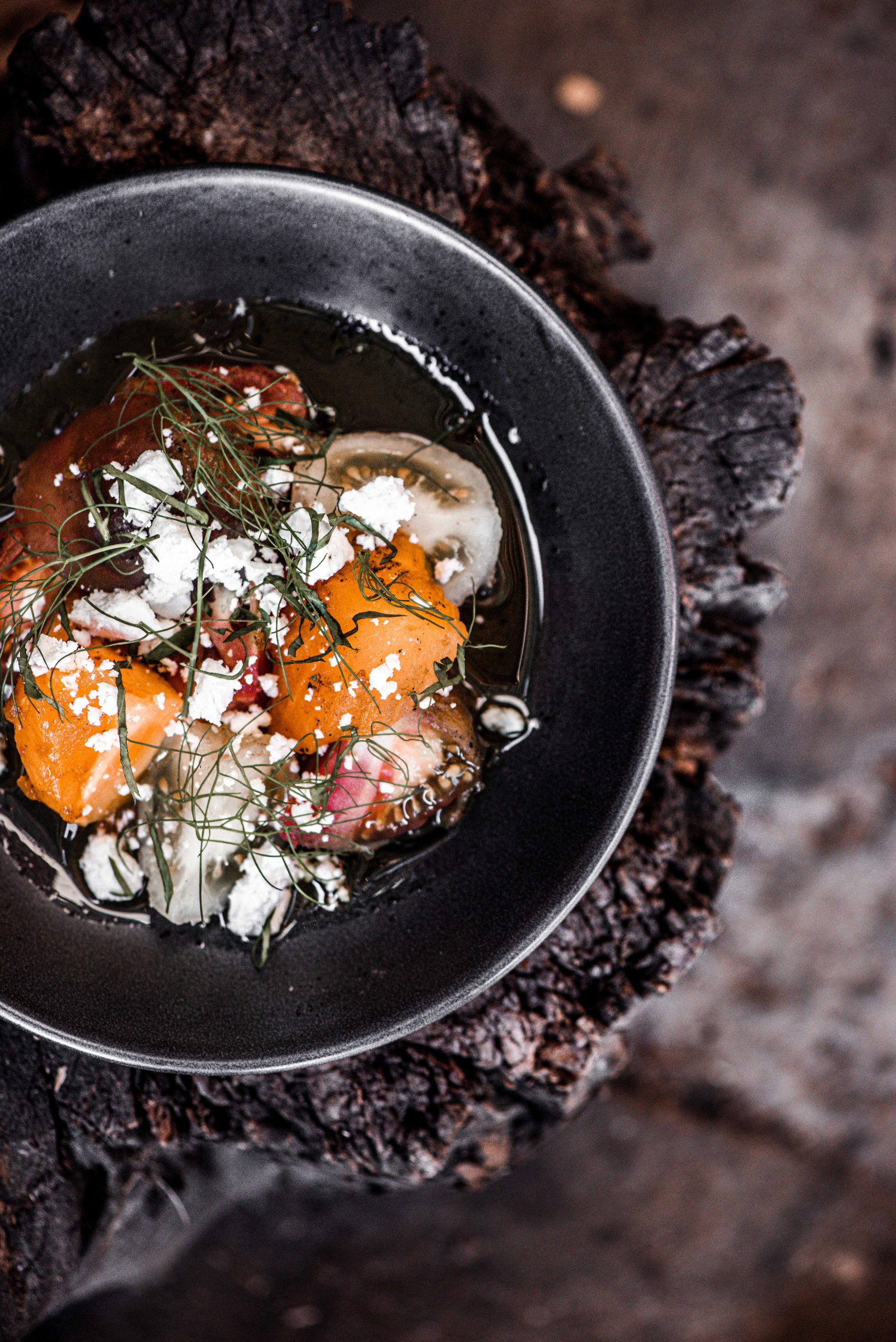 Looking to the future, how do you think people will eat?
Certainly, more omnivorous, 3 days of plant based and maybe 3 or 4 days with sustainably sourced meat and fish.
When are you happiest at work?
When the team have successfully mastered a new menu, come up with ideas or have developed a new process we can adopt into our everyday.
What's your favourite piece of kitchen equipment?
Our portico grill from countryfire kitchen
Are there any ingredients that have fallen out of fashion for you?
Factory farmed meat!  We have not used any at the restaurant, as an observation it is certainly on the way out amongst chefs.
If you could cook and dine with anyone who would it be (dead or alive)?
Brene Brown
What's your favourite meal to cook at home?
Steak, sticky rice, greens and sriracha .
When you're not in the kitchen where can you be found?
At the beach, foraging or soft play with my son!
You're having friends over for dinner tonight, what's on the table?
A whole fish, with some lovely interesting vegetable dishes
What's your favourite takeaway or comfort food?
Cannot beat a sourdough cheese toastie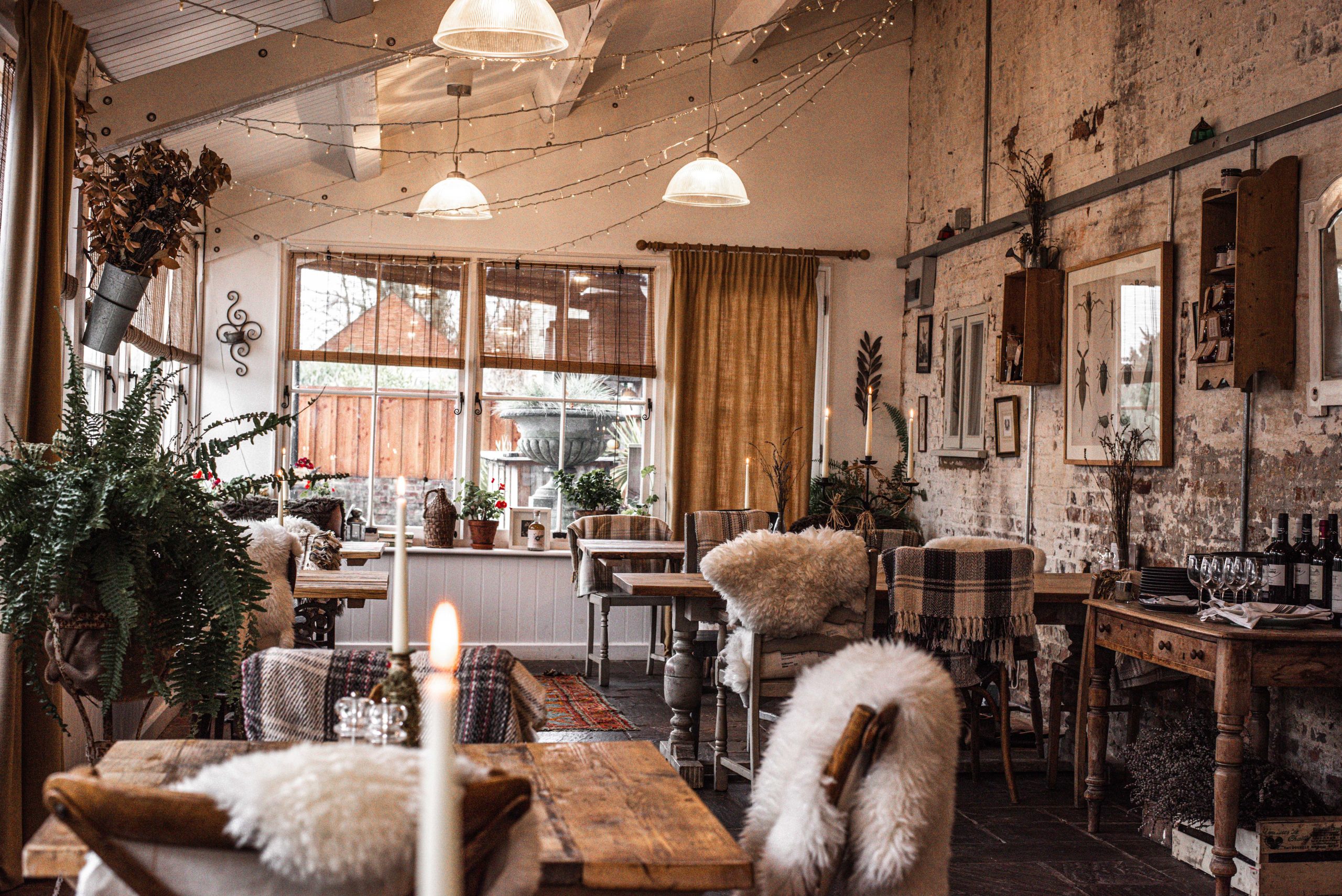 Why should people visit the Pythouse Kitchen Garden
Pythouse is a restaurant, aiming to be regeneratively focussed from our food to the staff.  We serve super seasonal food inspired by what grows around us and the network of suppliers we have built up over the years.
The Pythouse Kitchen Garden website
Tel: 01747 870 444
Pythouse Kitchen Garden, West Hatch, Tisbury, Wiltshire SP3 6PA
Open between the hours of 12pm-4.30pm, Wednesday-Sunday. Lunch is served from 12pm-2.30pm with drinks and ice cream available from 3pm-4.30pm.
Please note: we will not be opening for dinner for the foreseeable future.