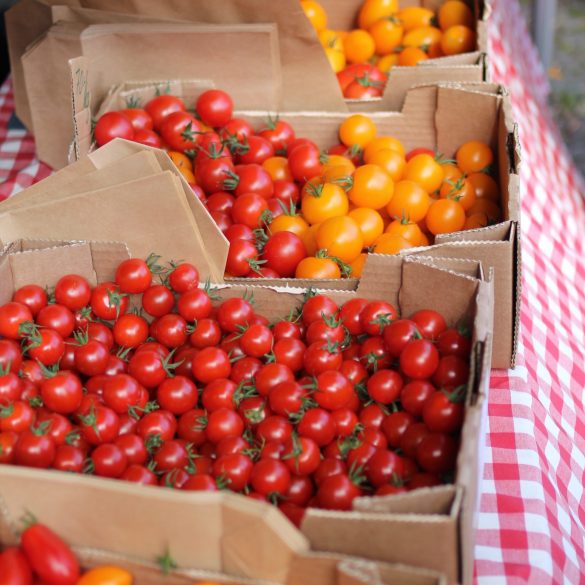 British tomato fortnight celebrates the moment when British tomatoes are at their best. They are one of the most versatile things to cook with too.
Tomatoes are one of the secret weapons for health and healing, packed full of nutrients, they are great immune system boosters, help keep your skin, teeth and bones in great condition as well as increase your defences against heart disease and cancer.
Why not give some of these Spring-inspired recipes a try.
A simple Italian tomato salad, a fantastic side dish for any meal
Source: Love and Good Stuff – Find the recipe here
Delicious with lots of tortilla chips to dunk in to this smoky salsa.
Source: Olive Magazine – Find recipe here
This is a stunning reworking of a French classic uses tasty cherry tomatoes.
Source: Olive Magazine – Find the recipe here
The perfect summer BBQ salad dish.
Source: Delish – Find the recipe here
A  great risotto packed full of flavour.
Source: BBC Good Food – Find the recipe here