What to make with your box contents w/c 24 October
Be creative and don't be afraid to adapt the recipes to suit what you have in your fridge and store cupboard.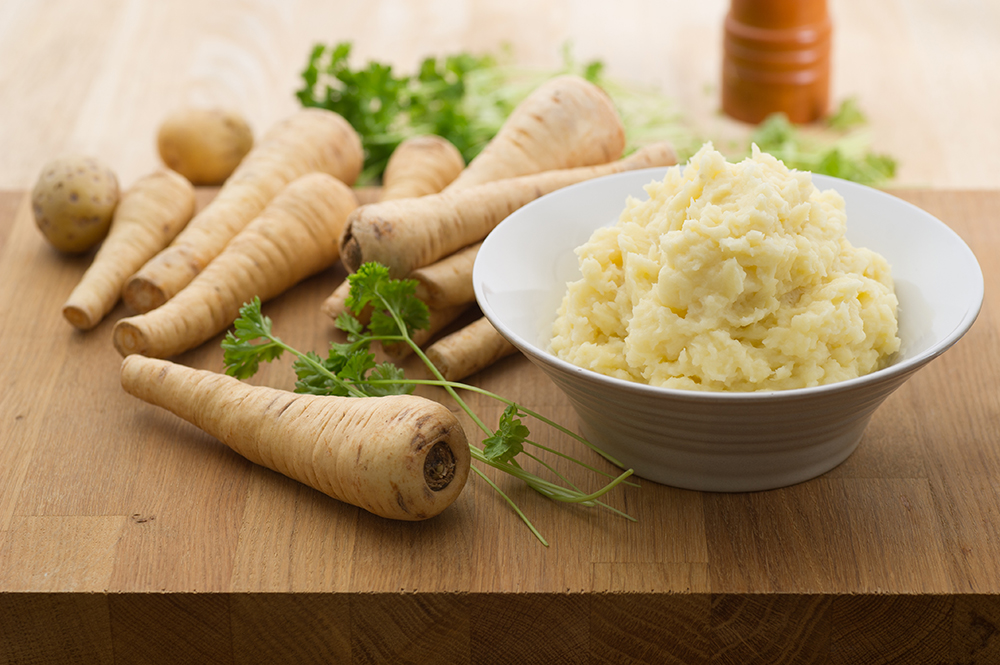 Give your mash a spicy kick with this comforting and alternative veggie side dish
Recipe Source: BBC Good Food,  find the recipe here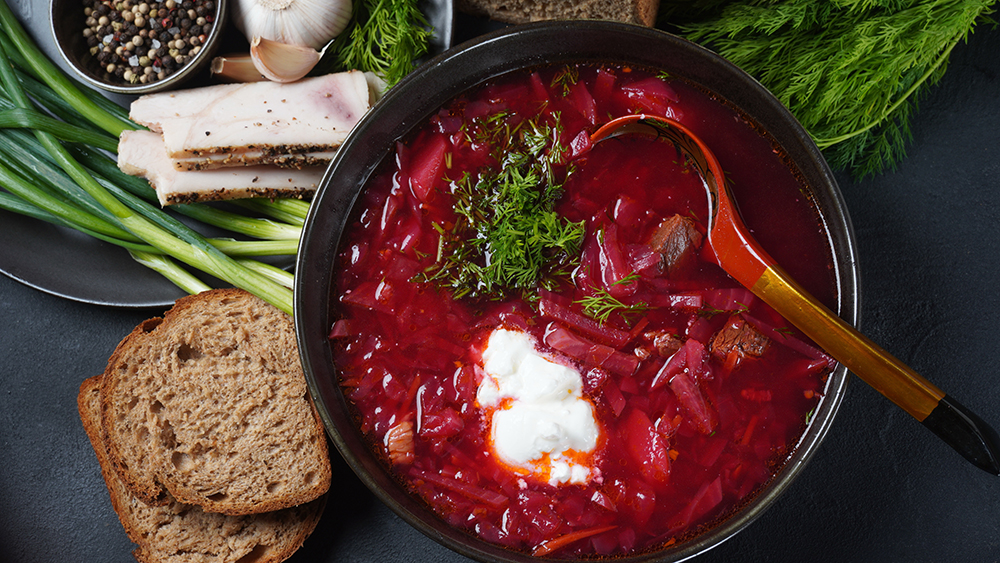 This classic Eastern European beetroot soup mirrors the Italian minestrone – what you put in it and why can differ according to season, village and country. Here's a simple version – tweak with what you have in the box.  Use the spring greens instead of savoy etc.
Recipe Source: Olive,  find the recipe here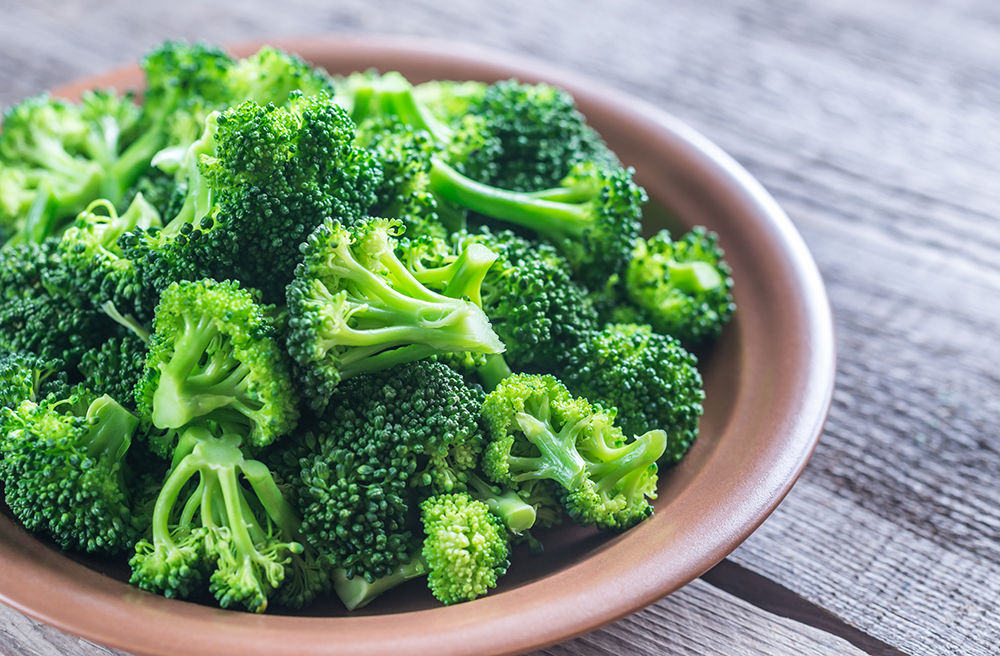 Hazel-nutty broccoli tart
This easy hazel-nutty crust tastes great with the no-waste broccoli filling. We recommend cooking this one up on a Sunday and having as a no-brainer breakfast during the week.
Recipe Source: Recipes by Samwood,  find the recipe here
Caramelised onion, leek and spinach pie
A favourite pie with a sweat and creamy twist.
Recipe Source: Lias Kitchen find the recipe here
Chestnut mushroom bourguignon
This juicy mushroom bourguignon in a rich red wine gravy is hearty and delicious comfort food, perfect with mash and green beans.  Tweak the ingredients with your box contents.
Recipe Source: The Veg Space, find the recipe here
Broccoli pesto and pancetta pasta
Serve this healthy bowl of pasta topped with cherry tomatoes for a quick and easy midweek meal. It's tossed with broccoli pesto, and takes just 25 minutes to make
Recipe source: BBC Good Food, find the recipe here
Spring greens, peppers and tomato
This would make a great healthy supper recipe on its own with a slice of homemade bread, but it is equally good served with simple pasta or pizza dishes. A piece of fish on the side would also be good, but however you serve it, it is as wholesome and healthy as it is delicious… enjoy!  Use spring greens in the place of the kale in this recipe.
Recipe source: Essex girl cookings healthy, find the recipe here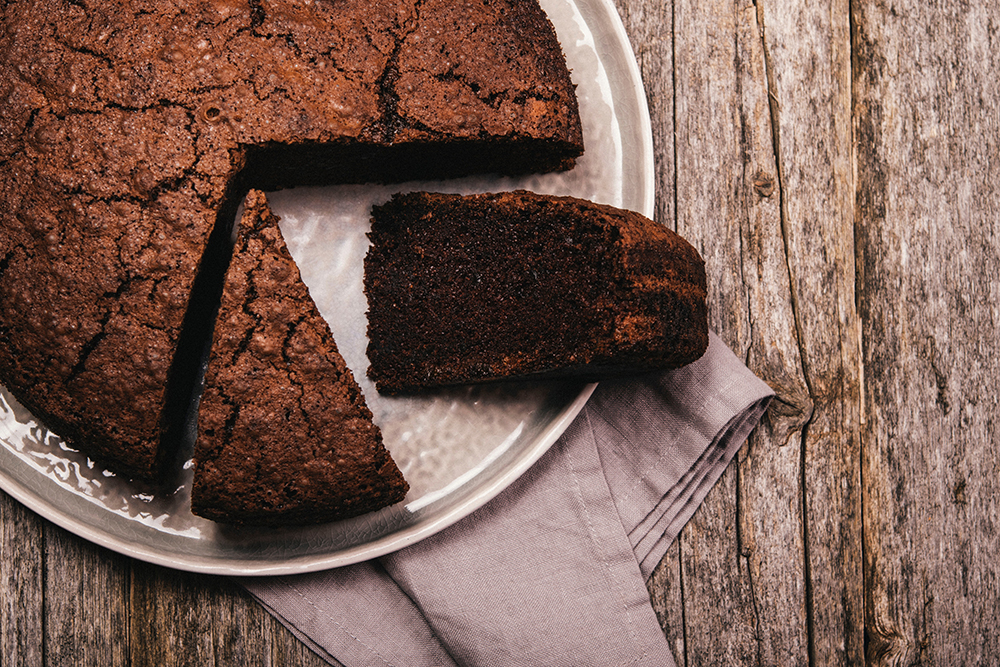 Total time: approx 1 hr 10 mins
Beetroot adds earthiness and a deep-purple hue to this chocolate bake, best served with a great big dollop of crème fraîche.
Recipe source:Olive, find the recipe here