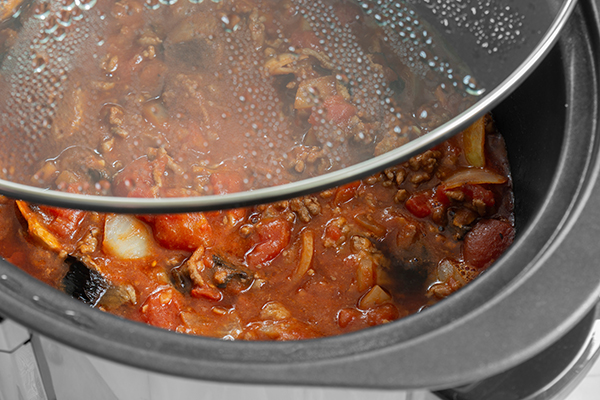 Slow cookers are fantastic for one pot easy cooking that looks after itself.  Add your ingredients to your slow cooker in the morning or night before, set the timer and leave to cook, filling your kitchen with a glorious inviting meal when you arrive home from work.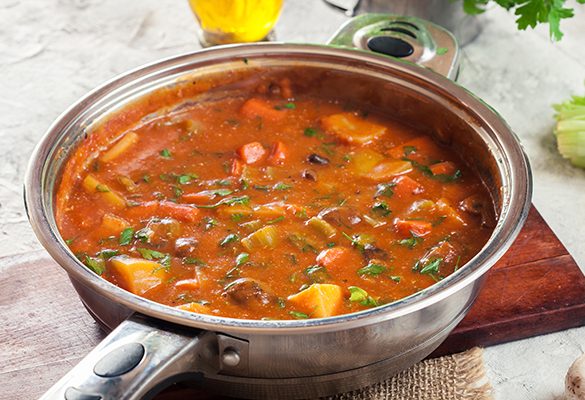 Slow Cooker Vegetable Stew
Cook time: 6hrs 20 mins in slow cooker
Give the classic stew a veggie twist with creamy sauce and cheesy dumplings. Make it in the slow cooker and be rewarded with a hearty meal at the end of the day
Source: BBC Good Food, find the recipe here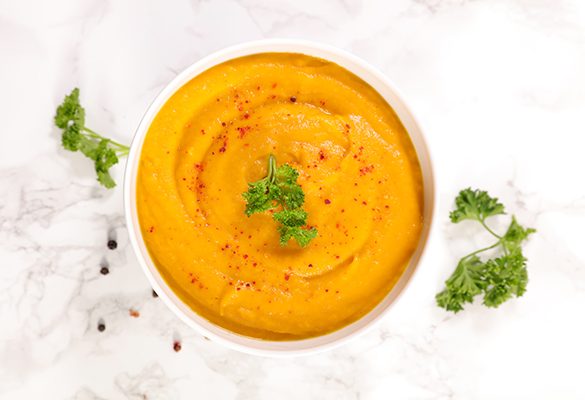 Slow Cooker Vegetable and Lentil Soup
Cook time: 10hrs in slow cooker
This healthy slow cooker recipe is packed with vegetables, red split lentils, and finished with a drizzle of olive oil, chopped parsley, and Parmigiano-Reggiano cheese.  
Source: A Beautiful Plate, find the recipe here
Slow cooker chilli con carne
Use whichever beans you have in the cupboard for this richly spiced beef and chipotle slow cooker chilli. It's a perfect meal to prepare for busy weeknights
Source: BBC Good Food, find the recipe here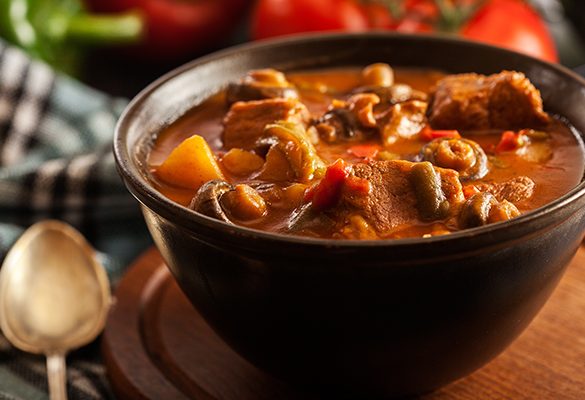 Slow cooker pork shoulder casserole
Cosy up on cold nights with our comforting slow cooker pork casserole. Serve the casserole with dumplings and for a sweet addition, add chopped apples in the final hour of cooking.  A delicious and comforting meal.
Recipe source; BBC Good food, find recipe here
Slow cooker Thai-style pumpkin soup
A mouth-watering soup with a special Thai style twist that has a little extra zest from the red curry paste!
Source: Taste, find the recipe here