What to make with your box contents w/c 20 February
Be creative and don't be afraid to adapt the recipes to suit what you have in your fridge and store cupboard. Recipes based on a medium box.
Red cabbage vegetable quinoa stew
A hearty delicious bowl of goodness. This red cabbage vegetable quinoa stew is sure to be a new family favorite! Instead of dry quinoa I used a mix of wild rice and quinoa in a ready cooked pack which i added into the stew 5 minutes before it was ready. See our video here on youtube here.
Find the recipe here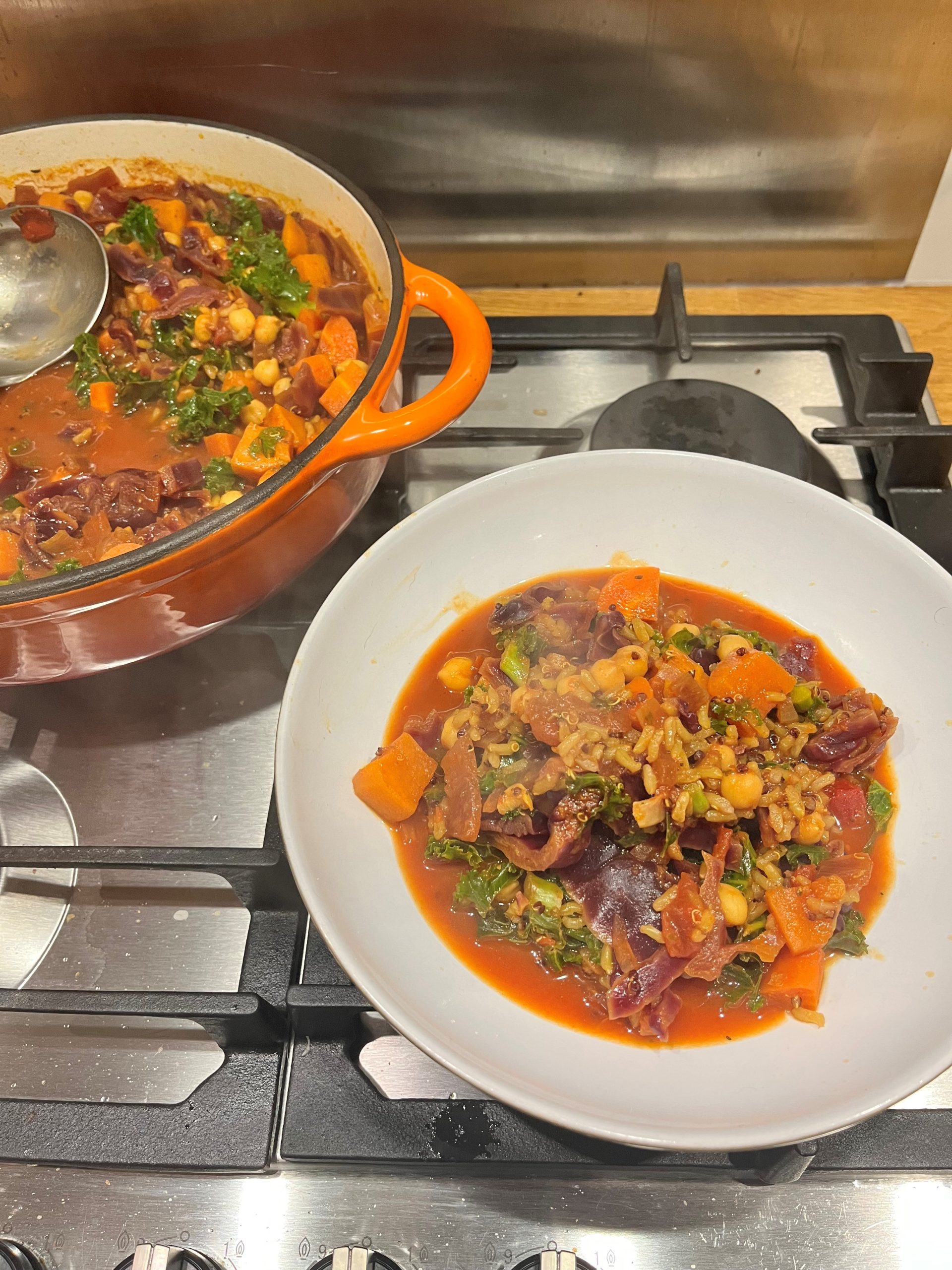 Creamy cauliflower soup with potatoes, carrots and broccoli
This healthy and delicious cauliflower soup is a great dish, especially during the cold season. It is very easy and quick to prepare. This delicious soup can be garnished with fresh herbs and served with fresh baguette, croutons or fried bacon.
Recipe Source: Yummy temple,  find the recipe here
Sweet potato, cauliflower, red cabbage and lentil bowl
Whip up this zingy vegan bowl in advance and keep in the fridge for quick, satisfying lunches on demand. Each bowlful boasts four of your 5-a-day
Recipe Source: BBC Good Food, find the recipe
here
Total time: 1 hour 20 mins
A simple yet absolutely delicious mushroom pasta recipe in a tasty tomato sauce.
Recipe Source: Don't go bacon my heart,  find the recipe here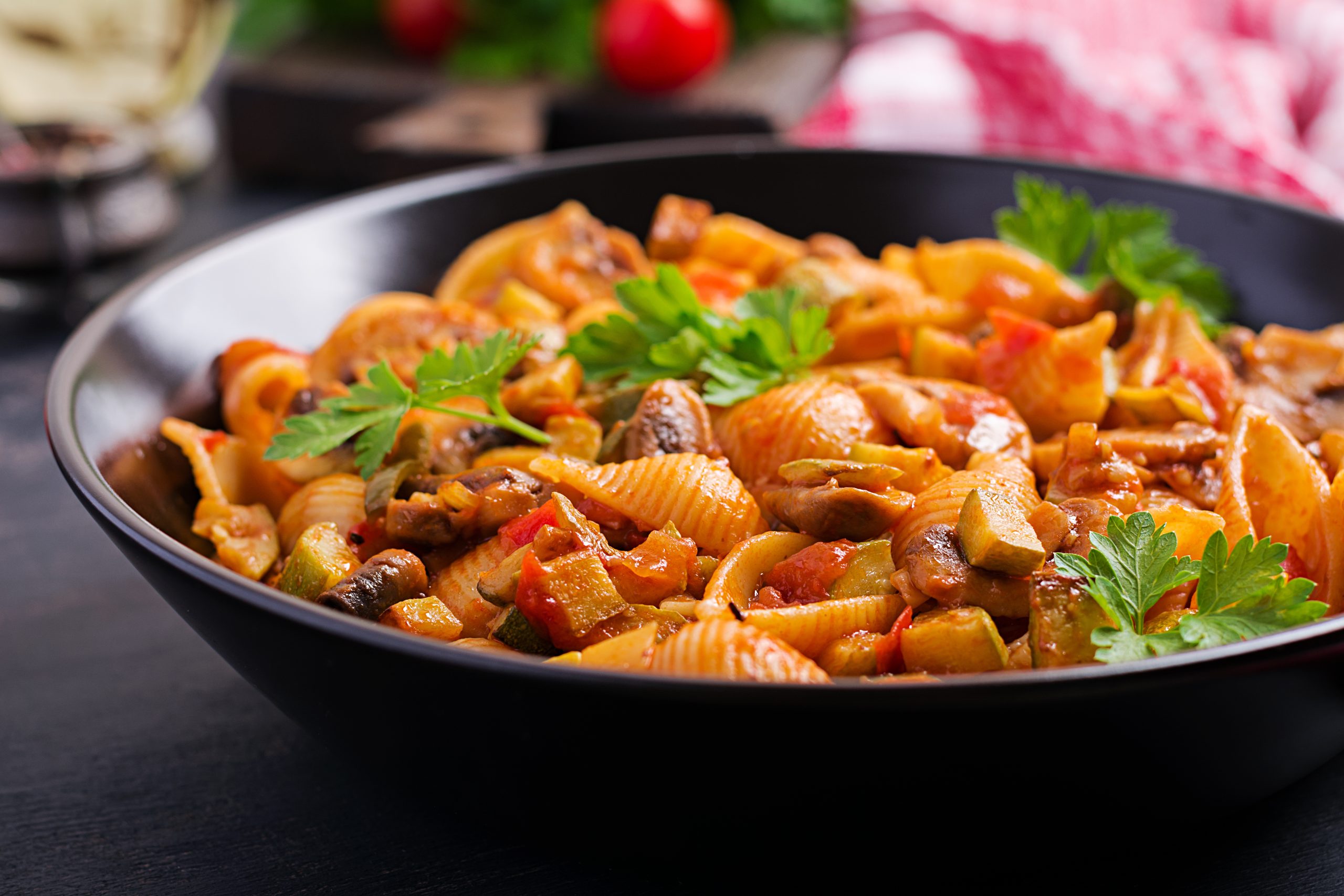 Total time: 1 hour 25 mins
This French Layered Potato and Onion bake is a simple potato dish called Pommes Boulangère or Boulangere Potatoes. It is so easy to make and makes a great alternative to creamy scalloped potatoes or cheesy potatoes au gratin. The thin slices of potatoes and onions are cooked in broth with rosemary until they are soft and tender with a golden crust. A great side dish.
Recipe Source: Sprinkles and sprouts,  find the recipe here
Smoked cheese and broccoli tart
This smoked cheese and broccoli tart is utter magic! With crispy pastry, buttery leeks, and chopped walnuts – such a wonderful combination.
Recipe Source: Easy cheesy, find the recipe here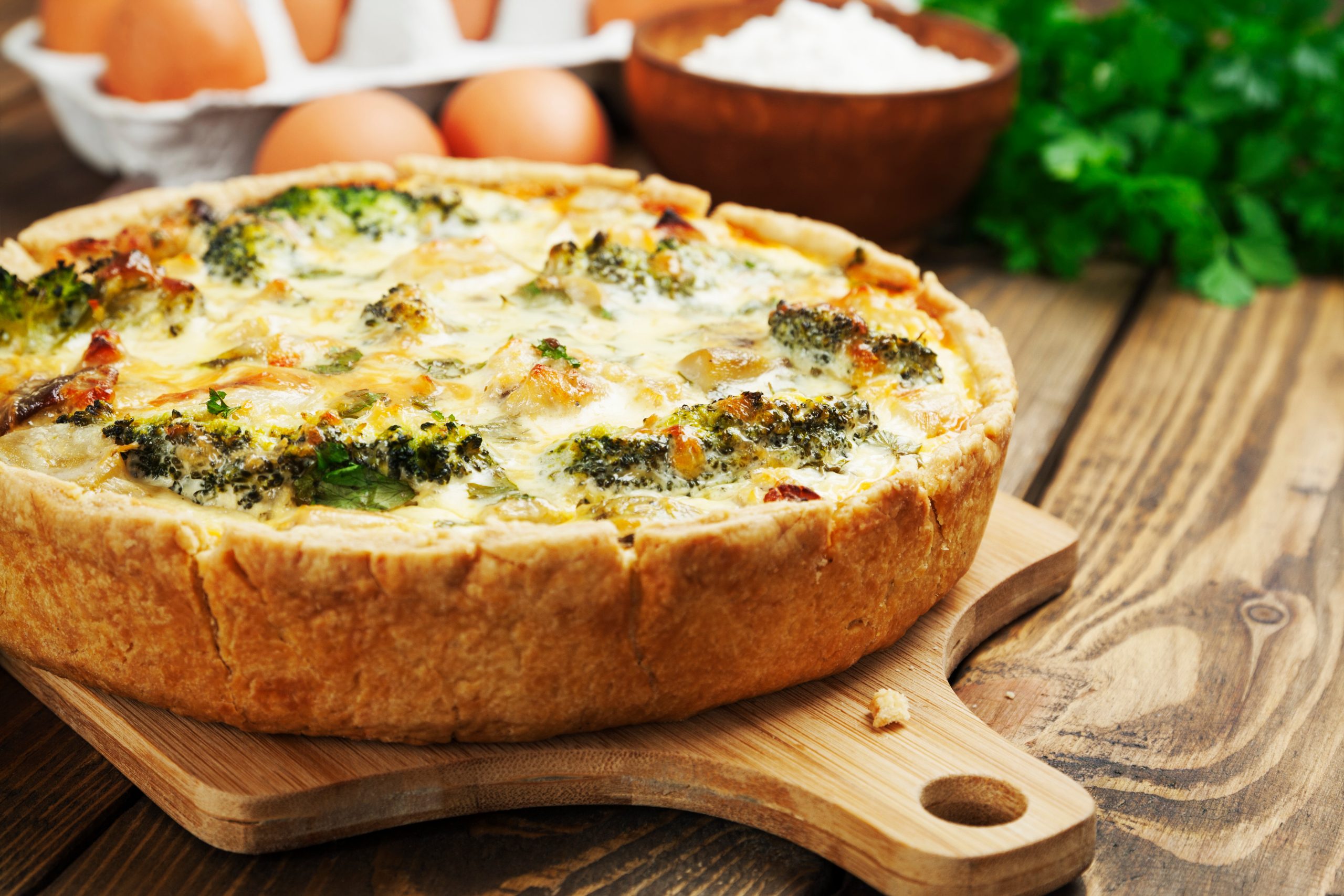 Winter orange surprise pudding
The mixture of this comforting dessert recipe magically separates during baking, producing a light moist sponge on top and a tangy orange sauce underneath.
Recipe source: Delicious magazine, find the recipe here