What to make with your box contents w/c 12 September
Be creative and don't be afraid to adapt the recipes to suit what you have in your fridge and store cupboard.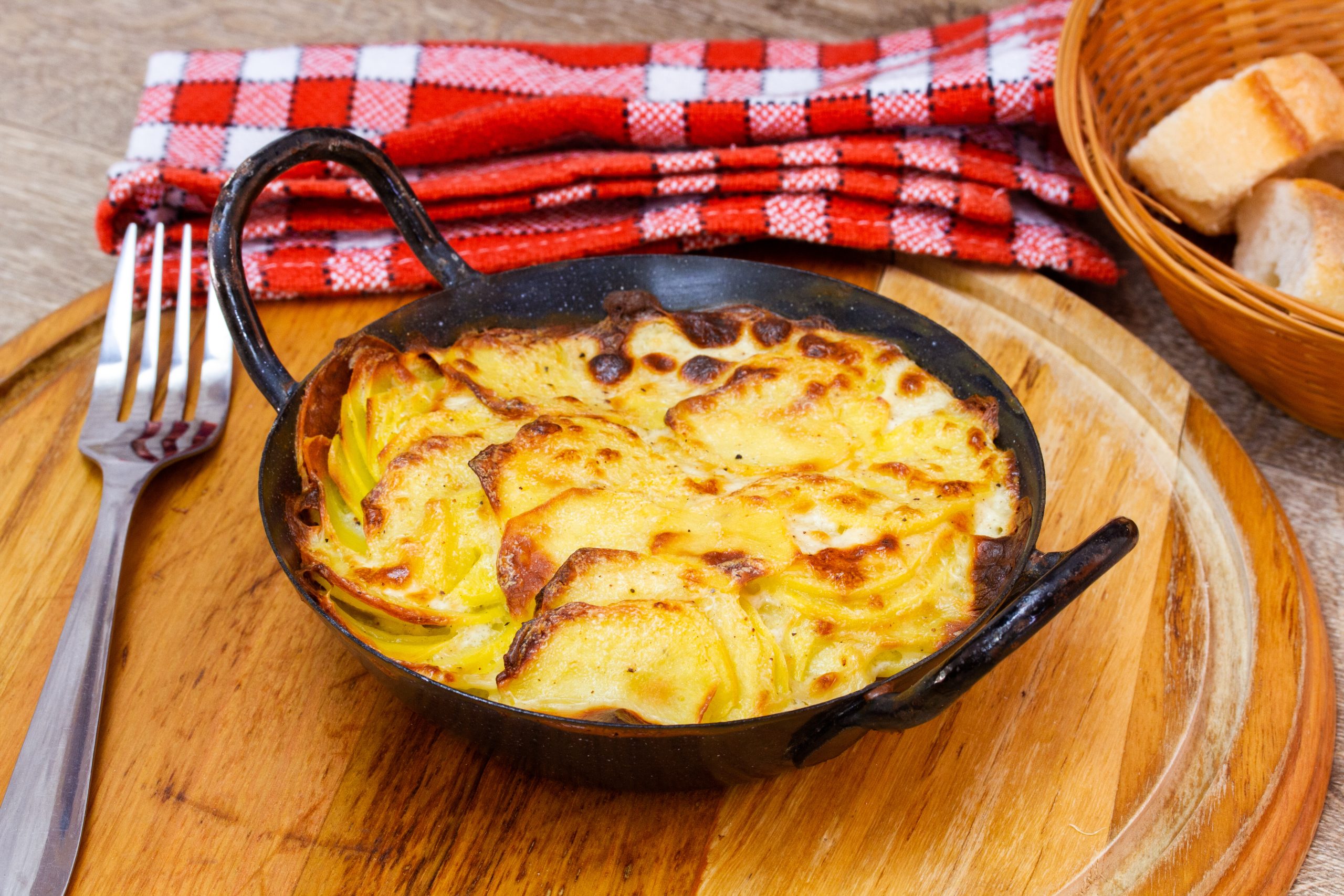 Potato and celeriac gratin
Total time: 1 hour 30 mins
Finely sliced, baked celeriac and potatoes smothered in herb and garlic cream is the ultimate comfort food. You can make the gratin ahead and reheat it when you are ready to serve the rest of your meal
Recipe Source: Olive magazine, find the recipe here
Chilli lemon corn on the cob
Chicken, kale and mushroom pot pie
Smoked haddock and watercress fishcakes
Time: 1 hour 10 mins plus cooling and chilling
Just a few basic ingredients, plus haddock, go into these fishcakes made with peppery watercress. An easy midweek meal for four.
Half the quantities for 2 portions or use your 85g of watercress and add 65g chopped green kale for the 4 portions.
Recipe source: Delicious magazine, find the recipe here
Spring onion bhajis with mint and coriander chutney
Crispy spring onion bhajis with a fresh and vibrant mint and coriander chutney. Make these bhajis for an impressive way to start your dinner party
Recipe source: Olive, find the recipe here
Wholesome hummingbird cake
Total time: 1 hr 15 mins approx
Enjoy a lighter version of the popular American-style hummingbird cake. This better-for-you cake is made with wholemeal spelt flour and rolled oats, and topped with a light cream cheese frosting.
Recipe source: Taste, find the recipe here