At the end of next week lots of schools start back which is mind-boggling – we have no idea where the summer went!  If you are like us we like to be prepared and that includes thinking about getting a good breakfast and making healthy packed lunches (these aren't limited to the kids – make up one for yourself too!).  So we are here to help, we've put together some ideas of what to make and even included a quick link to fill up your cart with all you need to make lots of tasty, healthy variable packed lunch options too.
Get off to a good start
Mornings can be manic and as a parent, you can be pushed for time when you need to get everyone ready for school, but the first meal of the day is very important for schoolchildren. Studies have repeatedly shown that children who eat breakfast have far higher vitamin, mineral and fibre intakes and are better nourished, which helps them to focus in the classroom.
Choose something which is rich in slow-release energy from granary bread, wholegrain cereals, porridge oats or nuts. Combine these carbohydrates with something protein-rich – such as nut butter, eggs, cheese or yogurt to keep blood sugar levels balanced throughout the morning. It's best to choose an unsweetened, simple, wholewheat or oat-based cereal, which can be topped with fruit for sweetness, instead of those laden with sugar.
Packed lunches
We've put together a back to school packed lunch shopping cart especially for you which is enough to feed 2 people (Kids and adults) with some leftovers, click to add (you can remove or add any items you want). In addition, we're offering 20% off this cart – Discount will be taken off at final checkout – Happy Days!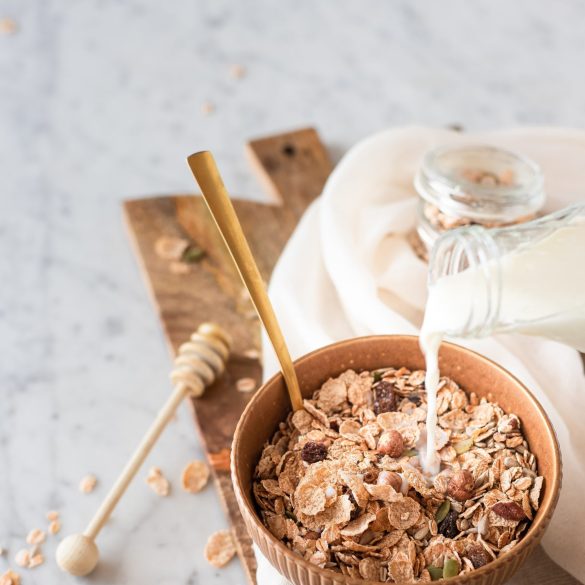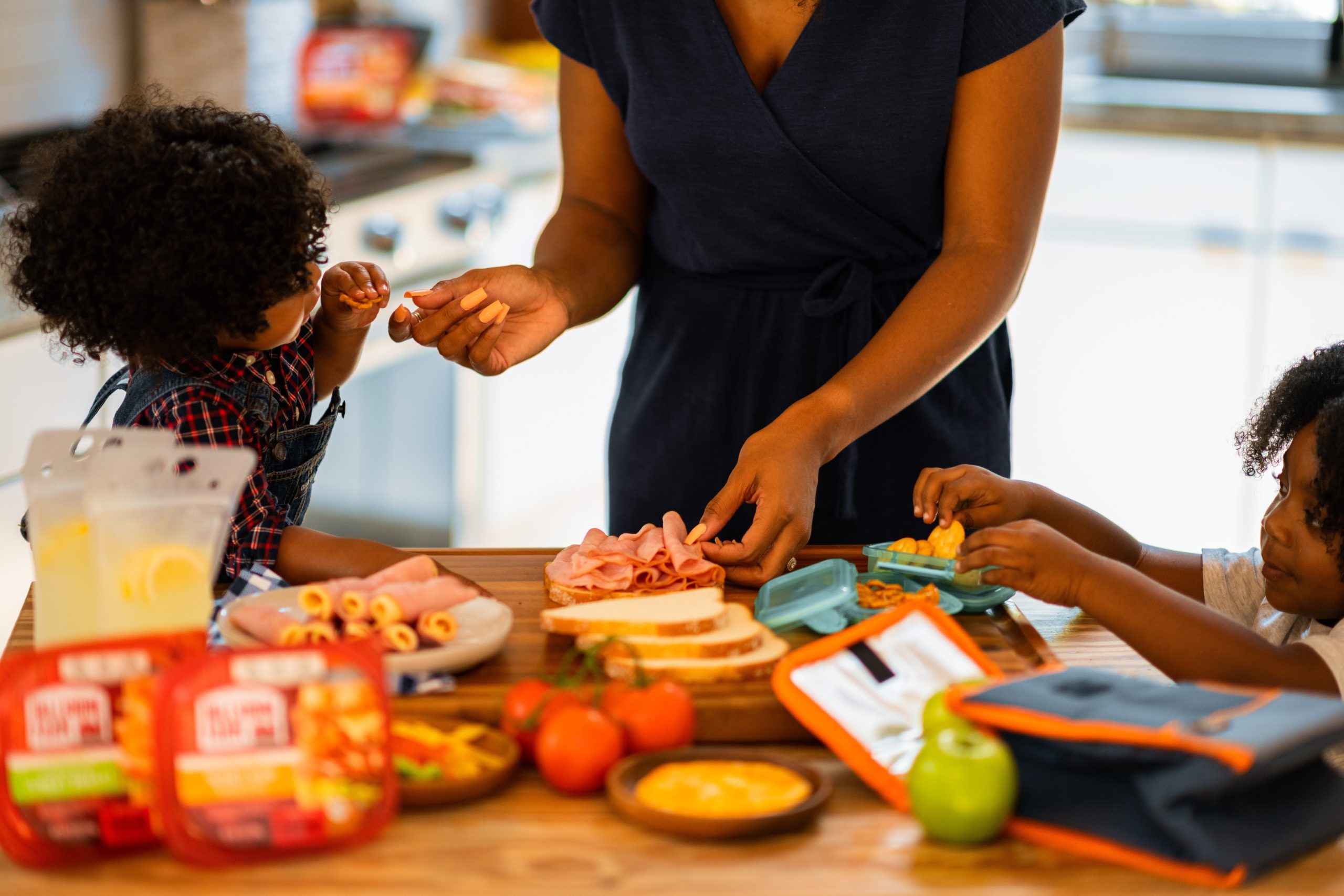 A perfect lunchbox should include …..
a variety of nutrient-dense foods
plenty of vegetables, legumes and fruit in as many different colours as possible
starchy carbs (such as cereals, bread, rice, pasta and noodles) that are preferably wholegrain
include lean meat, fish, poultry and/or alternatives such as nuts or legumes in their diet
include milk, yogurt, cheese and/or alternatives in their diet
choose water as their main drink
Care should be taken to:
limit saturated fat and moderate total fat intake
choose foods low in salt
ensure children consume only moderate amounts of sugars, and keep to guidelines on foods containing added or 'free' sugars
Tasty snacks
It's always nice to add in homemade slow-release energy snacks like this delicious muesli bar, give it a try and let us know what you add to it too.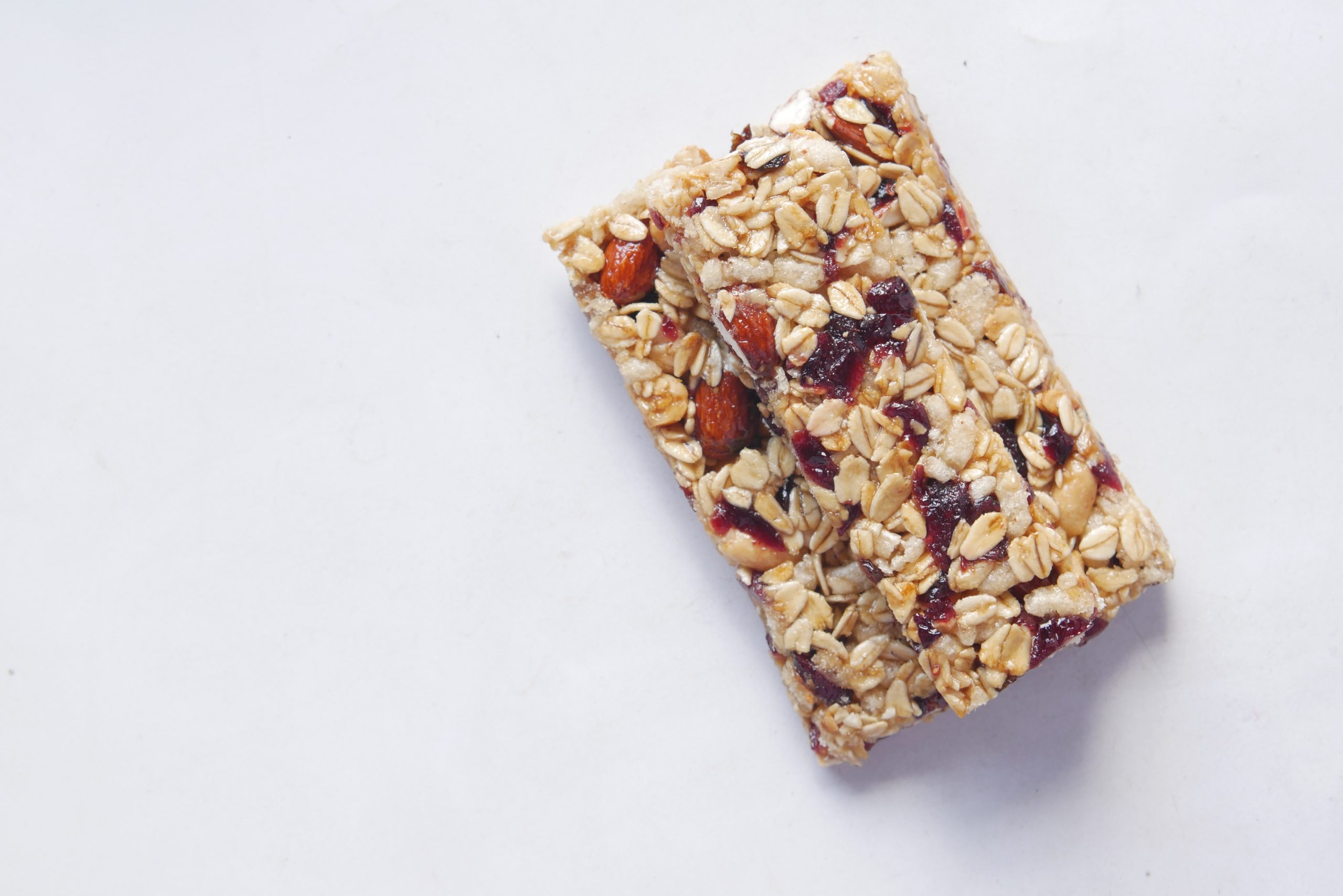 Easy Lunch Box Muesli Bars
Muesli bars are an easy snack to put in your child's lunch box each day. Use the muesli bar recipe as a blueprint and add your favourite dried fruits to the mixture – but stay away from adding nuts too if your school is a nut-free zone.
Source: Kid Spot, find recipe here