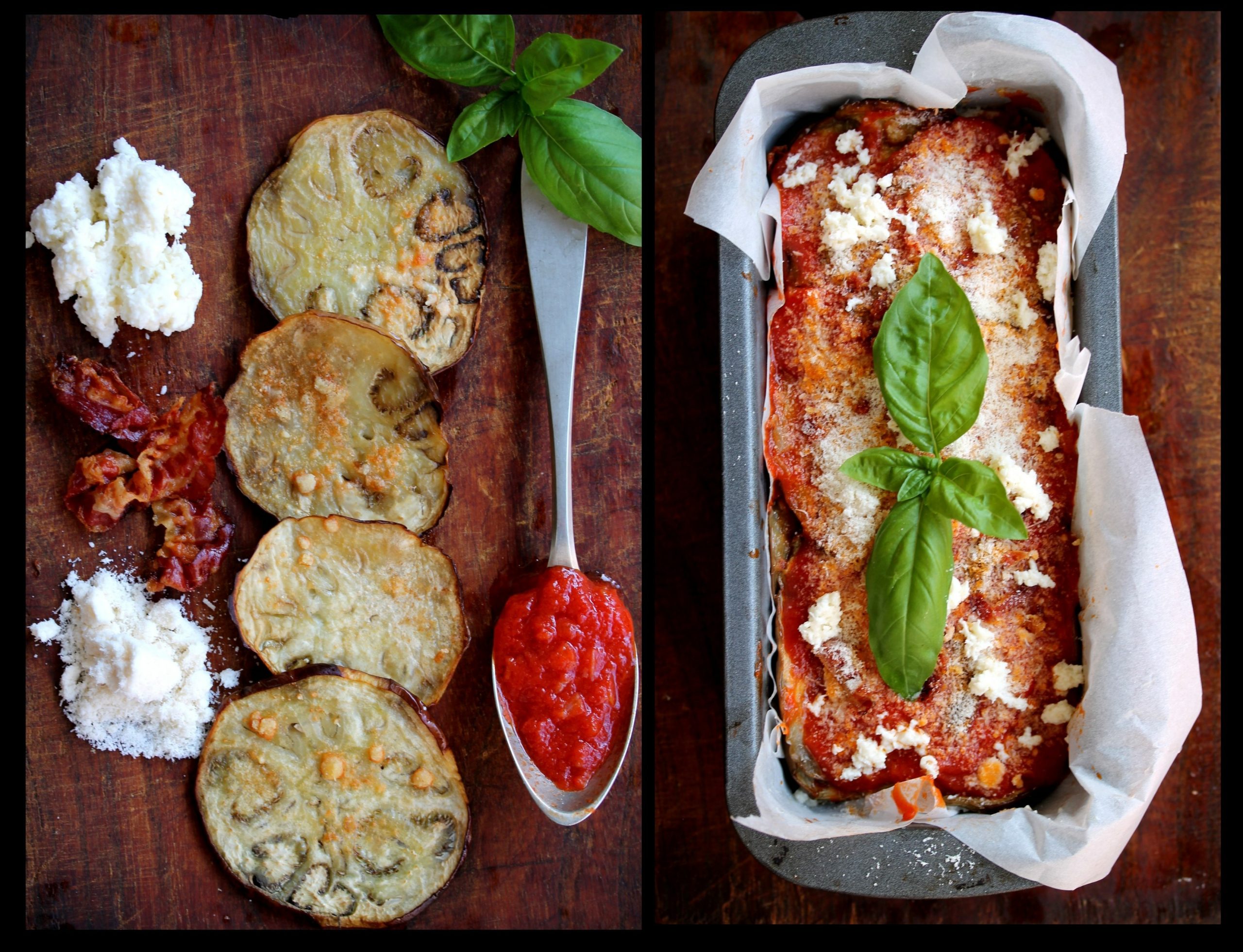 Aubergine & Courgette Parmesan Bake
A healthy version of a classic Italian bake.
1 large aubergine, cut into 1 cm discs
1 yellow courgette, cut into 0.5 cm strips
1 tbsp olive oil
1 medium onion, finely chopped
1/2 pepper, finely chopped
2 garlic cloves, crushed
1 tsp dried oregano
200g tinned chopped tomatoes
25g Parmesan cheese, finely grated
60g mozzarella, thinly sliced
Method
Preheat the oven to 180°C/gas mark 4. Grill the aubergines and courgettes until lightly browned on each side.
Meanwhile, add the oil to a pan with the onion, stirring occasionally for 5 mins. Next, add the green pepper, stirring regularly for another 5 mins.
Mix in the garlic, oregano and tomatoes, and simmer for 5 mins. Add some of the sauce to an ovenproof dish, top
with aubergine and courgette slices, then add more sauce and sprinkle with Parmesan cheese. Repeat until the final layer of aubergine and courgette, then top with the remaining sauce, Parmesan and, finally, the mozzarella slices.
Bake in the oven for 30–40 mins until golden brown.
Serve with a grind of black pepper, salad, pasta or polenta to keep the dish gluten-free.