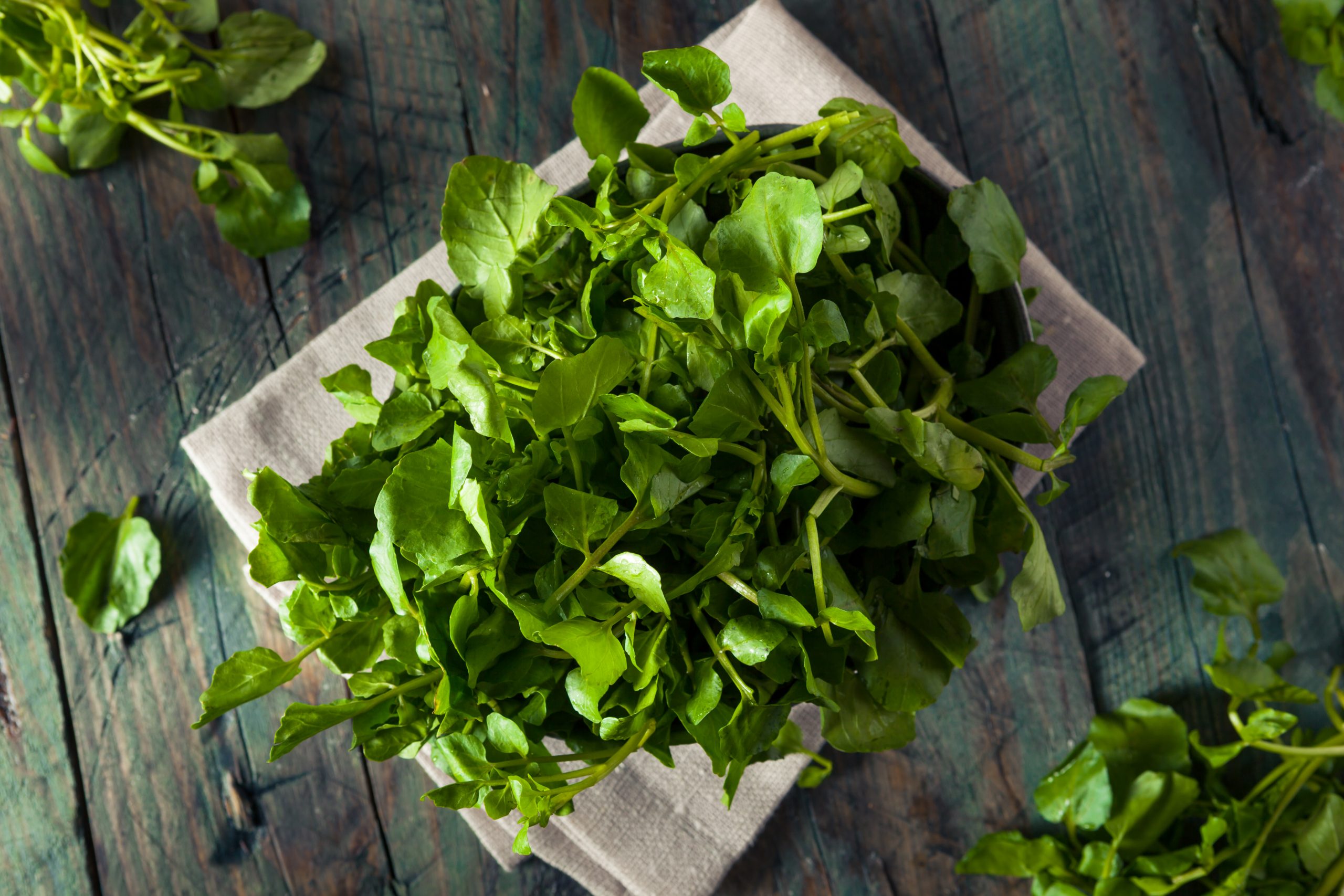 Watercress is an ancient green that may have been a staple in the diet of Roman soldiers. It is also a member of the cruciferous family, alongside kale, broccoli, arugula and Brussel sprouts. Watercress is available all year.
Its newfound popularity is partly due now to a growing awareness of its dense nutritional contents and health benefits. Watercress is highly nutritious and contains significant amounts of iron, calcium, vitamins A, C and E. It's really good combined in a salad with milder leaves or made into a soup.
Like more leafy greens, watercress is highly perishable so you should only store it for a couple of days and keep it in the fridge.
Wrap the stems in a damp cloth and cover the leafy end in a plastic bag or place the stems in a glass of water and wrap the leafy end in a plastic bag.
When you are ready to eat your watercress rinse and par it dry then cut off the thick parts of the stems.
So what does it taste like?
Raw watercress has a peppery taste, similar to other related plants like mustard.
Once cooked, the pepperiness of the watercress goes leaving a distinctive vegetable flavour which is delicious in soups, stews and stir-fries.
If you want to know more about where our watercress comes from, meet our supplier, Sunbeam Watercress based in Hampshire.
Enjoy our recipe suggestions below.
Salmon with Watercress Sauce
The perfect companions – this vibrant watercress sauce just lifts the salmon perfectly.
Source: Olive Magazine – Find the recipe here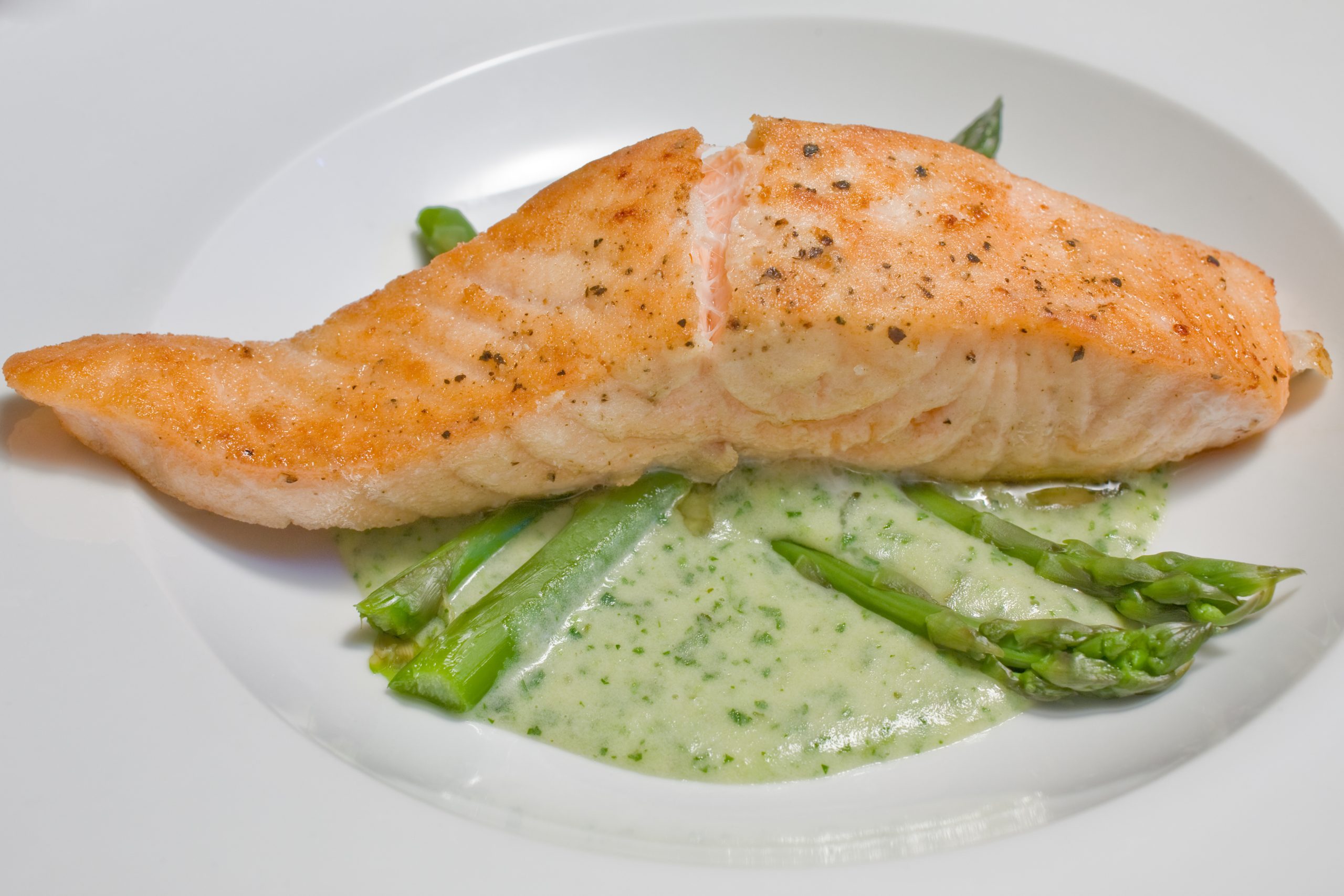 Watercress Soup with Cashew Cream
A delicious healthy soup using cashew cream instead of dairy offering you a  vegan alternative.
Source: Olive Magazine – Find the recipe here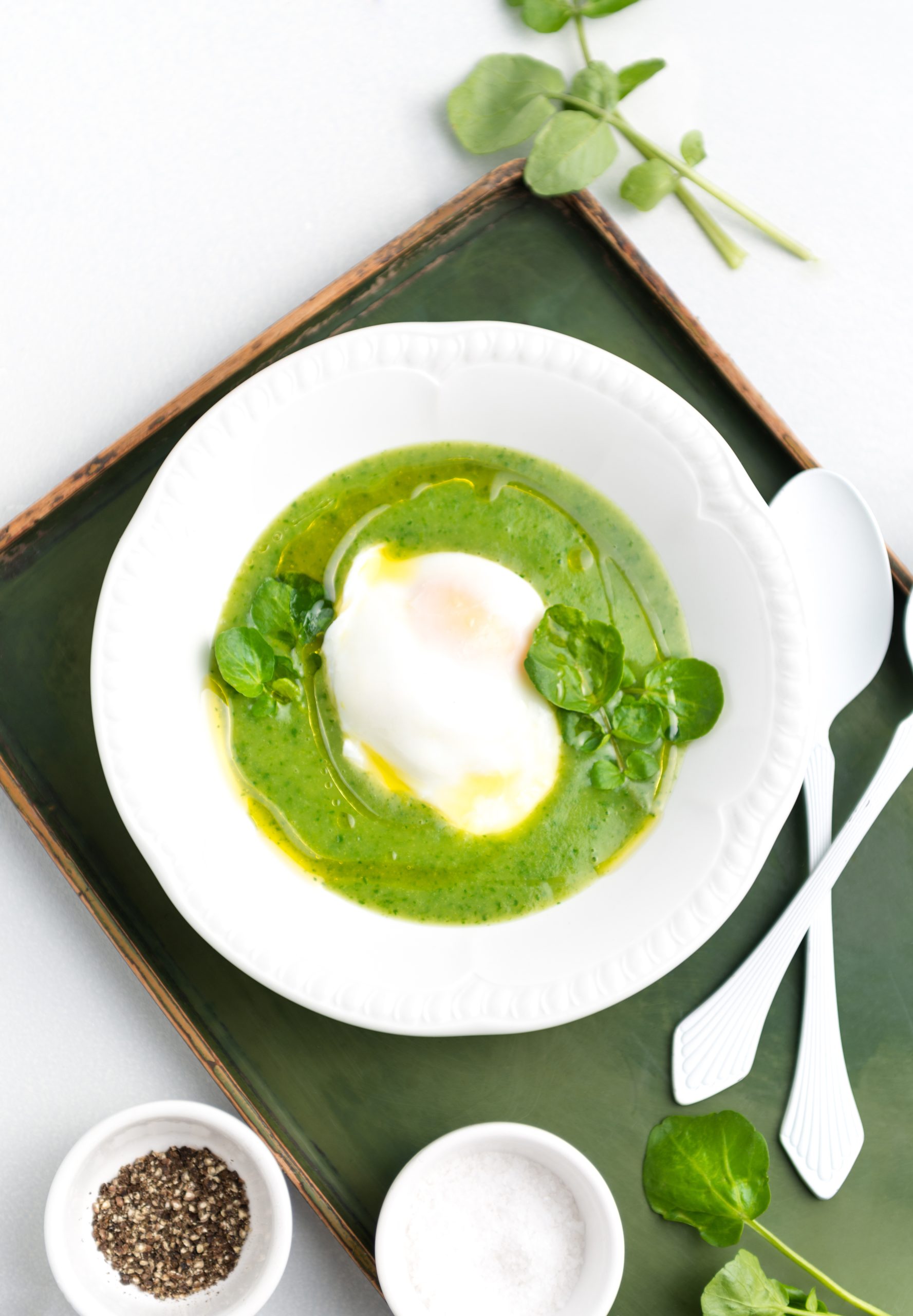 Stilton and Watercress Chicken Kiev
These chicken kievs pair perfectly with the stilton, watercress and garlic filling.
Source: Delicious Magazine – Find the recipe here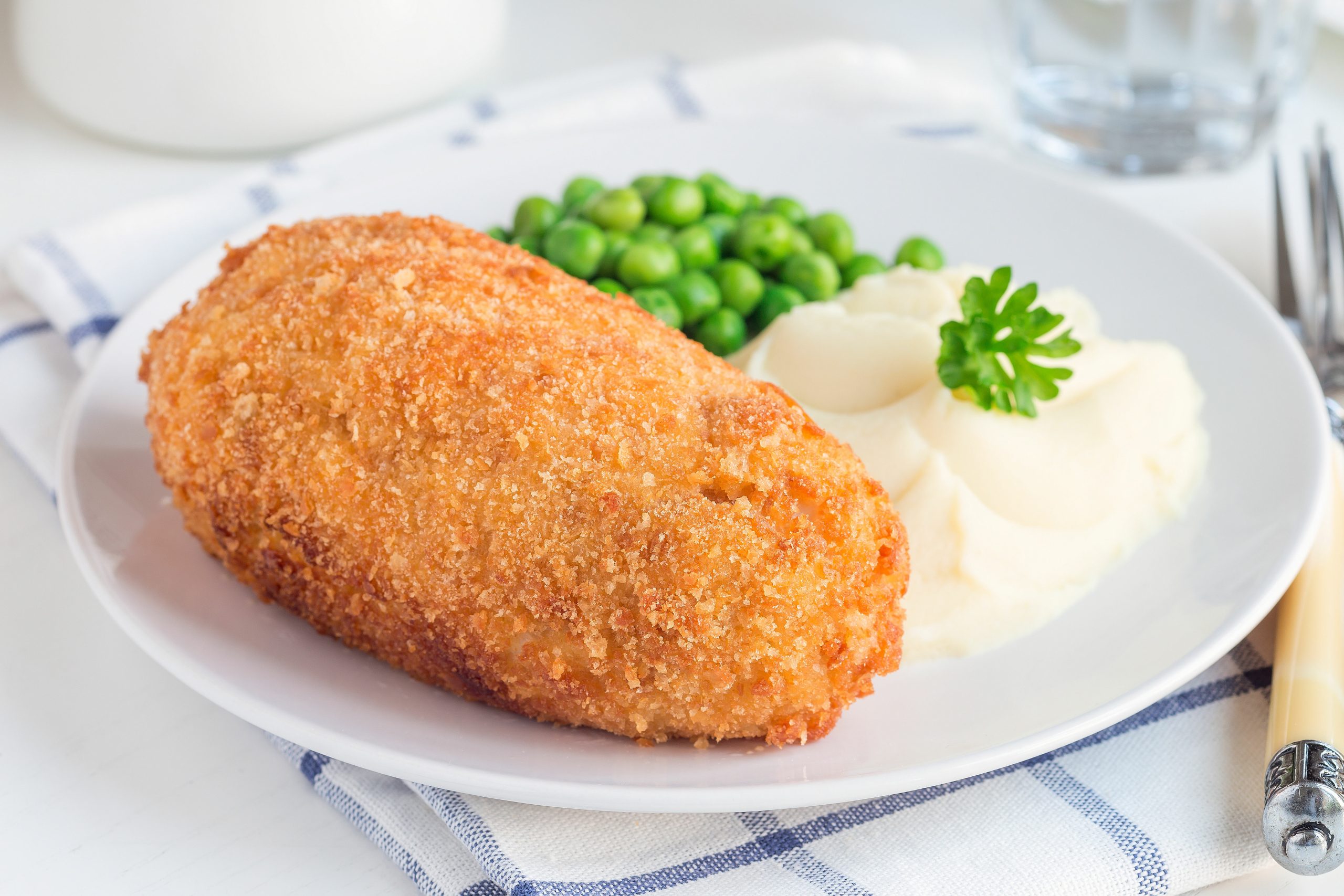 The mixture of watercress and basil in this pesto recipe makes for a lighter, fresher taste. Wonderful with pasta, use as a dip or spread on crunchy bread.
Source: Delicious Magazine – Find the recipe here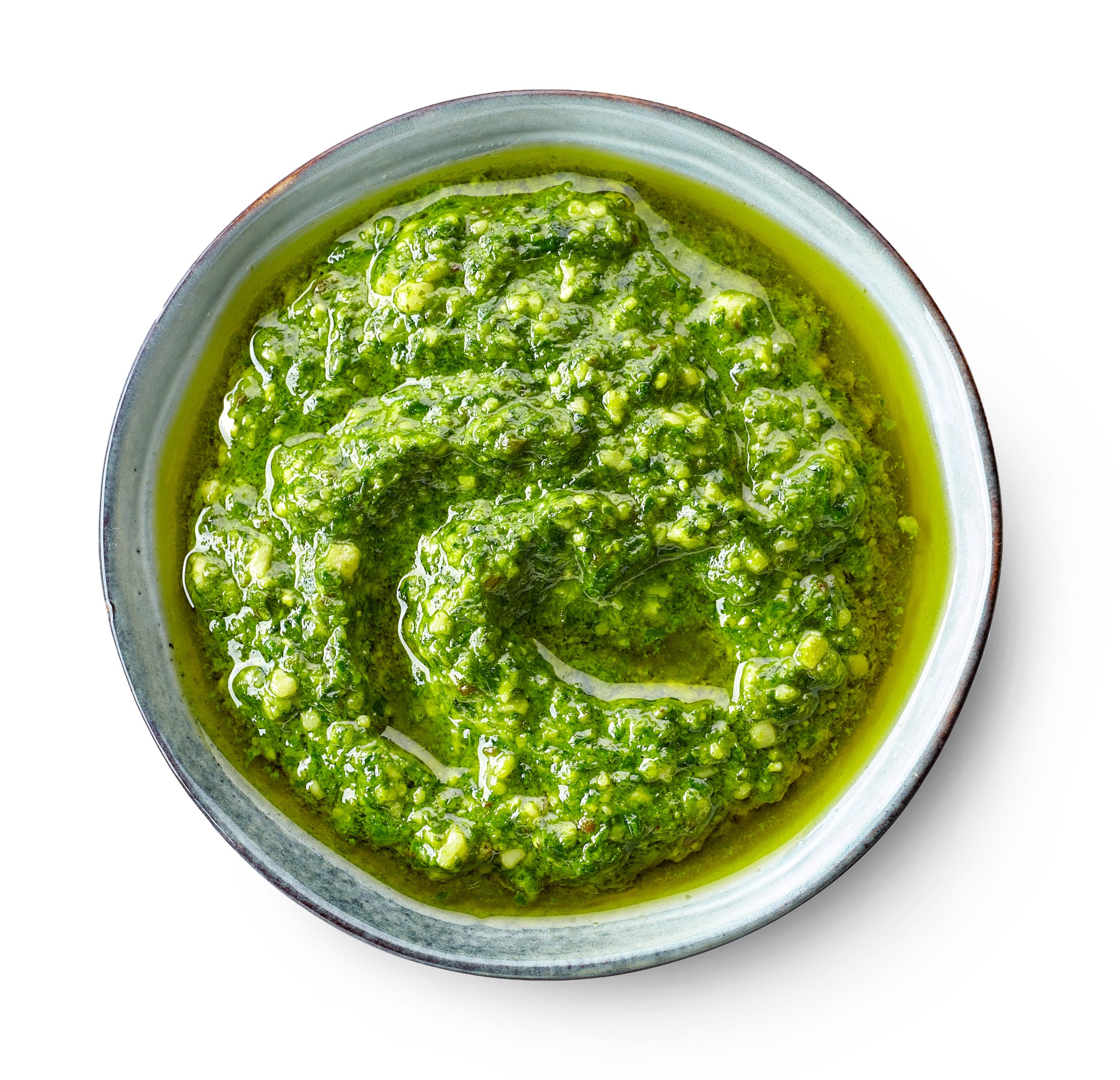 Ham, Tomato & Watercress Tart
With a cheese, crisp potenta crust this delicious tart can be eaten hot or cold.
Source: BBC Good Food – Find the recipe here