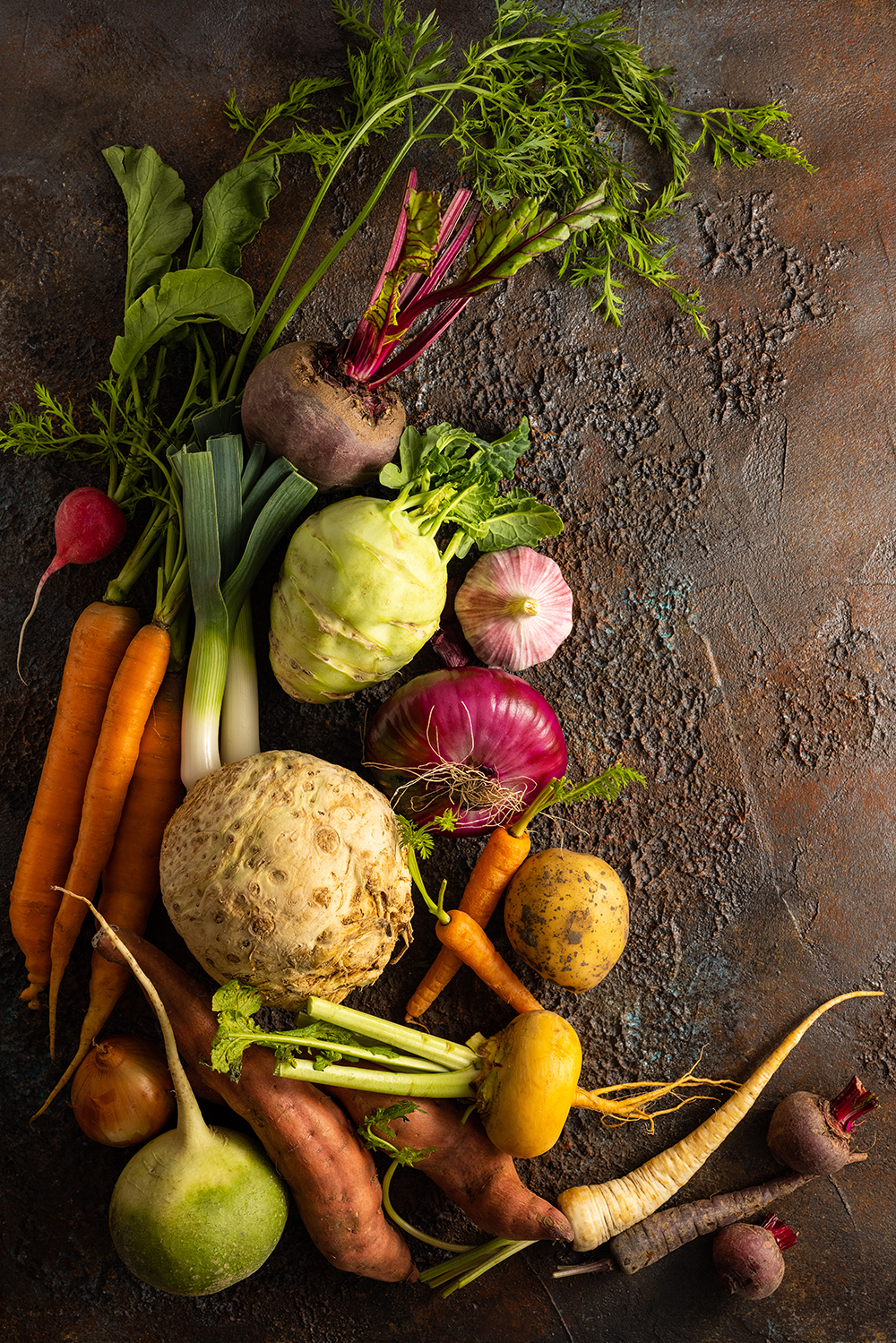 The Root to Deliciousness
There's no easier way for cooking to feel more like a monotonous task than when you're confronted with the same familiar old ingredients. Take the root vegetable, there's so much more you can do with carrots, potatoes, beetroot, parsnips, celeriac etc than simply throwing them in the oven and forgetting about them for a while. Here are a few ideas to get your root vegetable recipe inspiration going—from loading them up with toppings to blending them into delicious dips to baking them into sweet desserts. Go on, give these a go and let us know what you thought over on Facebook, including your recipe suggestions too.
Blackened Carrots with Daikon & Pomegranate
Once roasted, the carrots will keep for several days. Hang on to the roasted carrot oil—it can be used again for braising, searing, or making the dressing. Carrots can be baked 3 days ahead. Let cool; cover and chill.
Source: Bon Appetit, find the recipe here
Spiced Sweet Potato Sandwich with Feta
Each component in this sweet potato sandwich recipe is seasoned really well, which makes everything pop. The sweet potato, beetroot mixture, and seasoned mayonnaise can all be made 2 hours ahead. Store sweet potato and beetroot mixture separately, tightly covered, at room temperature. Cover and chill mayonnaise.
Source: Bon Appetit, find the recipe here
Cheesy Celeriac, Leek & Rosemary Gratin
Combine celeriac and leek with mature cheddar for an indulgent Christmas side dish. A spoonful of mustard or horseradish stirred through the cream wouldn't go amiss.
Source: BBC Good Food, find the recipe here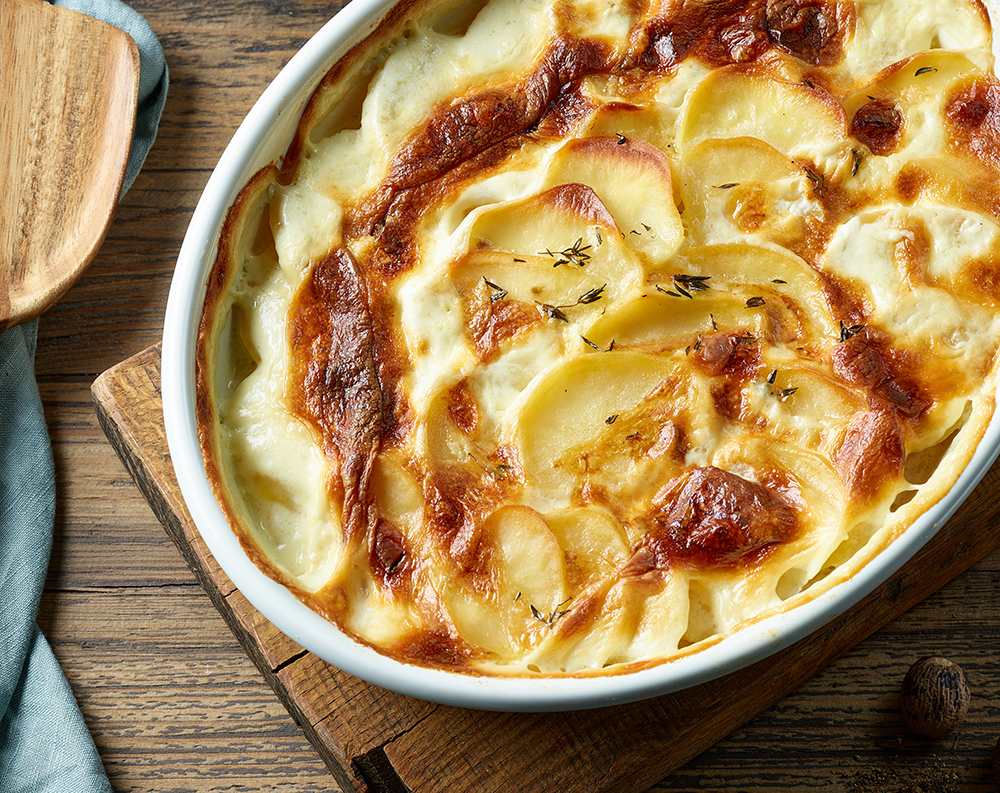 This riff on the Greek classic swaps out potatoes for parsnips, which gives the dip a touch of sweetness that pairs well with the feta and chilis. It'll make you forget about hummus.  This dip (without hazelnuts and dill oil) can be made 3 days ahead. Cover and chill.
Source: Epicurious, find the recipe here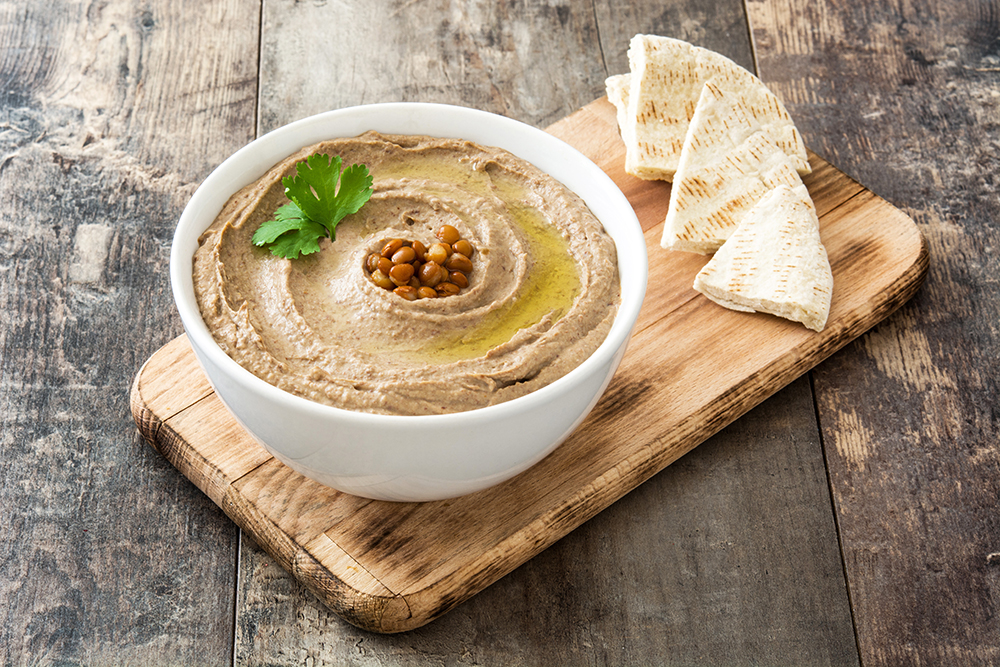 Basically Carrot Loaf Cake
The most casual-cool carrot cake of all time.
Source: Bon Appetit, find the recipe here