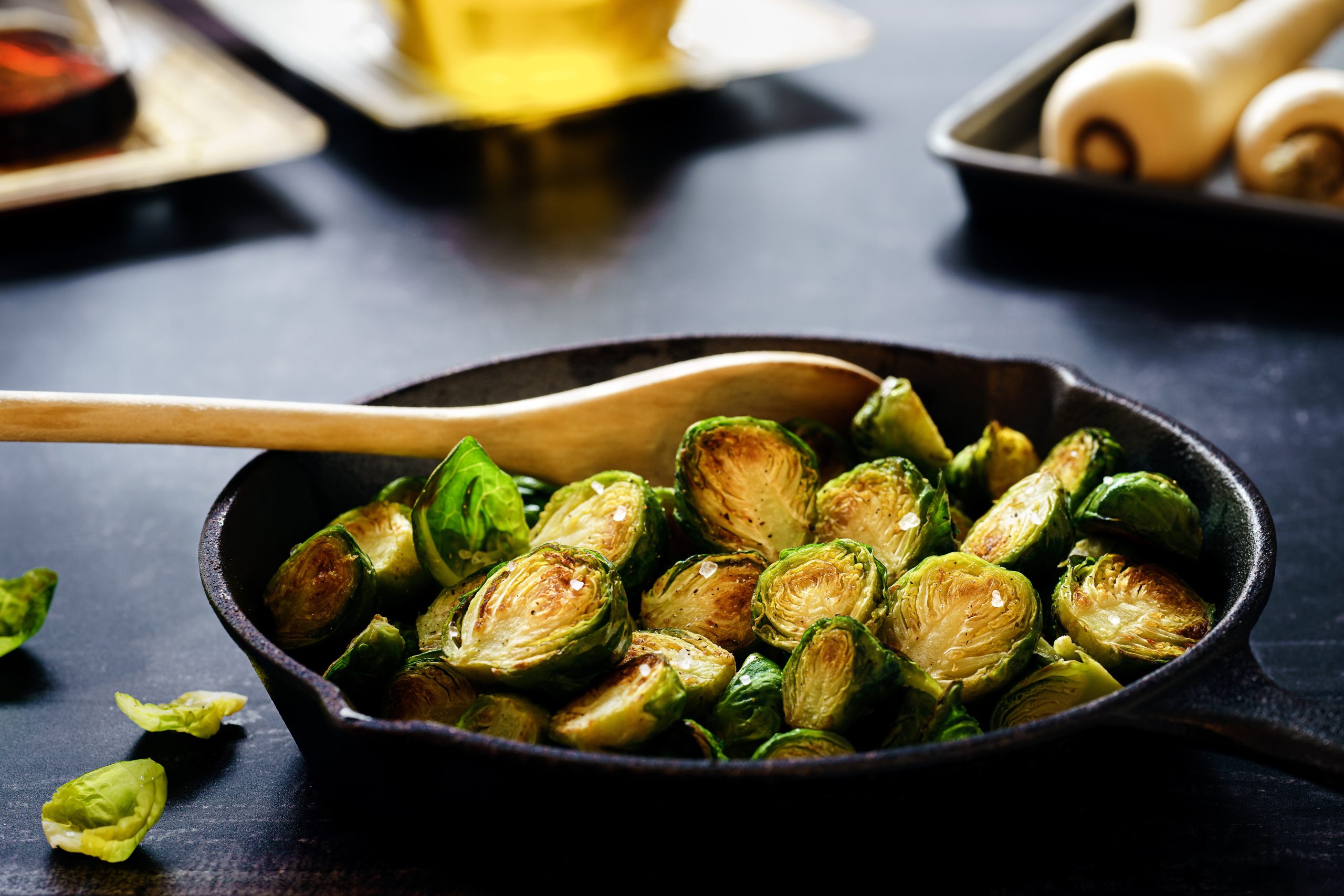 Every year since a very young age, many of us are forced to sit down and eat Brussels sprouts– a vegetable almost every child and even a lot of adults detest. But why do we hate them so much? Is it simply the way they are cooked, or that most people only serve them with Christmas dinner. We're here to share that we think sprouts are really wonderful and are not just for Christmas.
See also our pinterest board here
Try this cheesy sprout gratin and you'll convert anyone who previously snubbed this festive veg.
Source: BBC Good Food, find the recipe here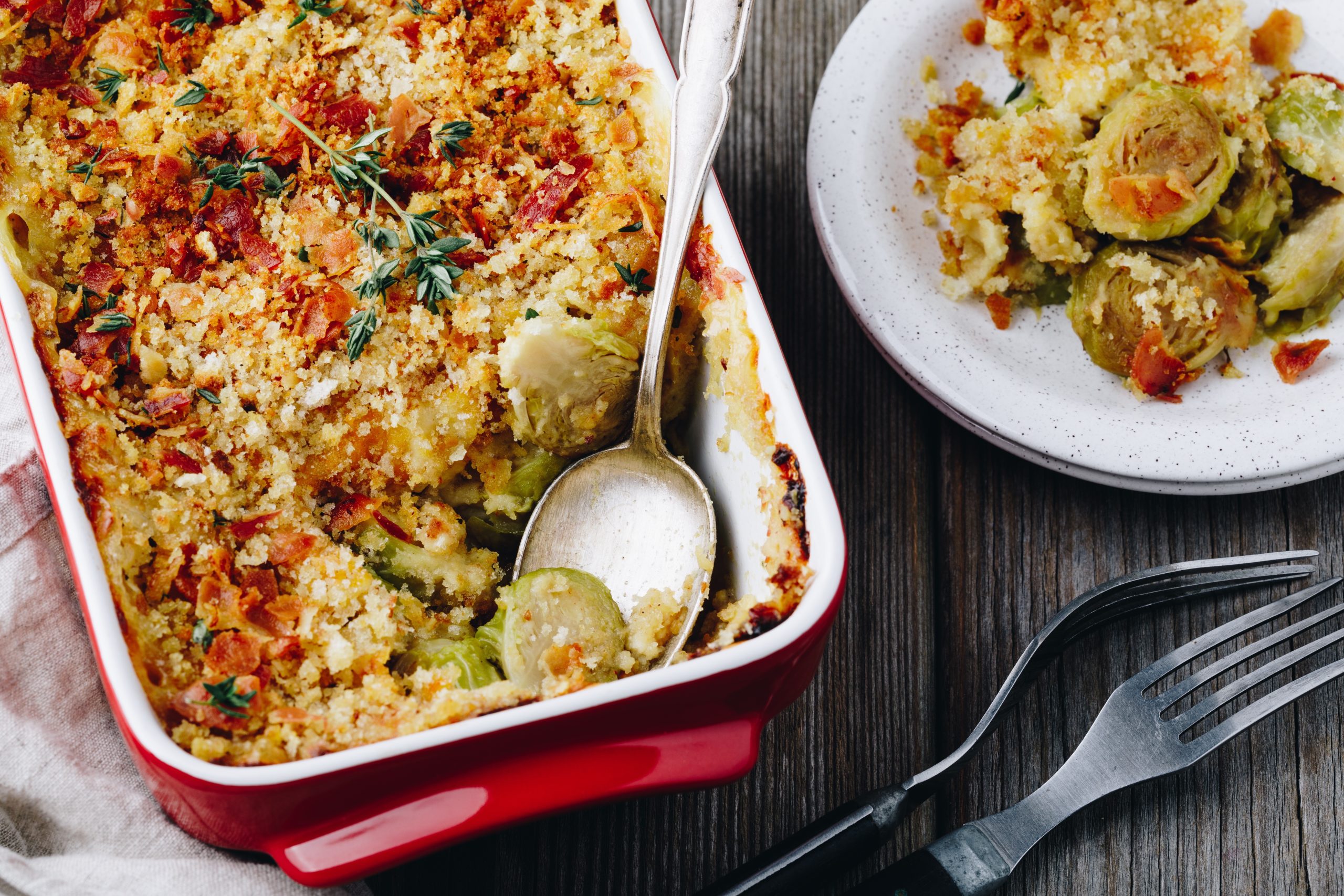 Chicken tagine with spiced sprouts and feta
Joe Wicks' tasty sprout recipe balances earthy, sweet and spicy flavours, using tender chicken thighs, chickpeas and cheese for a hearty stew
Source: Joe Wicks, find the recipe here
Creamy sprout, hazelnut and leek pasta
Use up leftover Brussels sprouts in this comforting pasta recipe. The dish is healthy and low in calories.
Source: BBC Good Food, find the recipe here
Parsnip and Brussels sprout mash
Parsnip and sprout mash makes a great twist on the classic potato variety. This quick and easy recipe is made with double cream and a good grating of nutmeg.
Source: Delicious, find the recipe here
Minestrone with quinoa and brussels sprouts
Information about the recipe.
Source: Delicious, find the recipe here