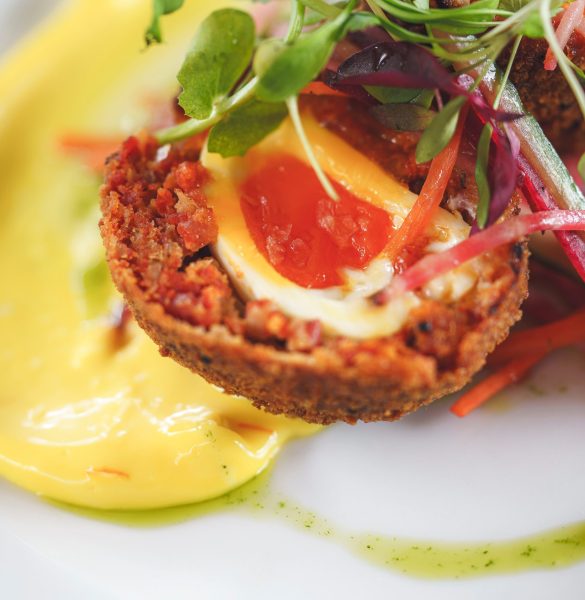 Celebrating Scottish food and drink fortnight – Starters
This year's Scottish Food & Drink Fortnight is an annual opportunity for food and drink enthusiasts, retailers, hospitality businesses, regional food groups, ambassadors and producers to champion Scottish produce.
There are quite a large variety of Scottish starters to try and we've highlighted our favourites below.
Enjoy our series of three blogs with these starters, mains tomorrow, followed by desserts.
You can often find Cullen Skink on slightly more formal restaurant menus and it is often served as a starter at events in Scotland.
It is a hearty dish that's rich in flavour and I think it's absolutely delicious.
Source: Our so called life, find the recipe here
Scotch eggs are typically fried. However, these are just as good baked and a great deal less greasy.
Source: Recipes Fandom, find the recipe here
Smoked Salmon on potato/tattie scones
These tiny potato scones are just perfect with luscious smoked salmon for perfect appetisers. Super quick and easy to make too.
Source: Larder love, find the recipe here
Chicken wings, scallops and leeks with prune puree
An interpretation of Scottish favourite, cock-a-leekie soup, this restaurant-style dish of chicken wings, scallops and leeks on a bed of prune purée would make an ideal dinner party starter.
Source: Delicious, find the recipe here