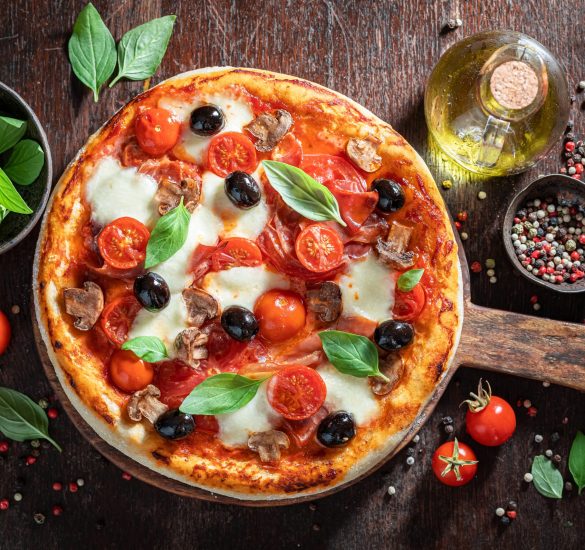 History of pizza
The innovation that led to flatbread pizza was the use of tomato as a topping. For some time after the tomato was brought to Europe from the Americas in the 16th century, it was believed by many Europeans to be poisonous.
By the late 18th century, it was common for people around Naples to add tomato to their yeast-based flatbread, and so the pizza began.
The pizza marinara method has a topping of tomato, oregano, garlic, and extra virgin olive oil. It is named "marinara" because it was traditionally the food prepared by "la marinara", the seaman's wife, for her seafaring husband when he returned from fishing trips in the Bay of Naples.
The Margherita is topped with modest amounts of tomato sauce, mozzarella, and fresh basil. Though recent research casts doubt on this legend, the tale holds that, in 1889, Raffaele Esposito baked three different pizzas for the visit of King Umberto I and Queen Margherita of Savoy. The Queen's favourite was a pizza evoking the colours of the Italian flag — green (basil leaves), white (mozzarella), and red (tomatoes). According to the tale, this combination was named Pizza Margherita in her honour.
Pizza facts
Pepperoni is the most popular pizza topping in the UK.
49% of people in the UK eat pizza at least once a week.
The first pizzas ever created were sweet and not savoury.
Hawaiian pizza actually originates in Canada.
In India, the most preferred topping is tofu, minced mutton and pickled ginger.
Please find below our fail-safe pizza dough and sauce recipe and don't forget to share your favourites on our facebook page.
Time:20 mins prep plus about 1-2 hours proving
Makes 6-8 small pizza bases
An easy, homemade pizza dough recipe that will become your favourite go-to for pizza night.  Thick or thin crust you decide.
You can prove the dough in a plastic bag in the fridge for 24 hours, this will deepen the flavour of the dough and ultimately make a better-tasting pizza!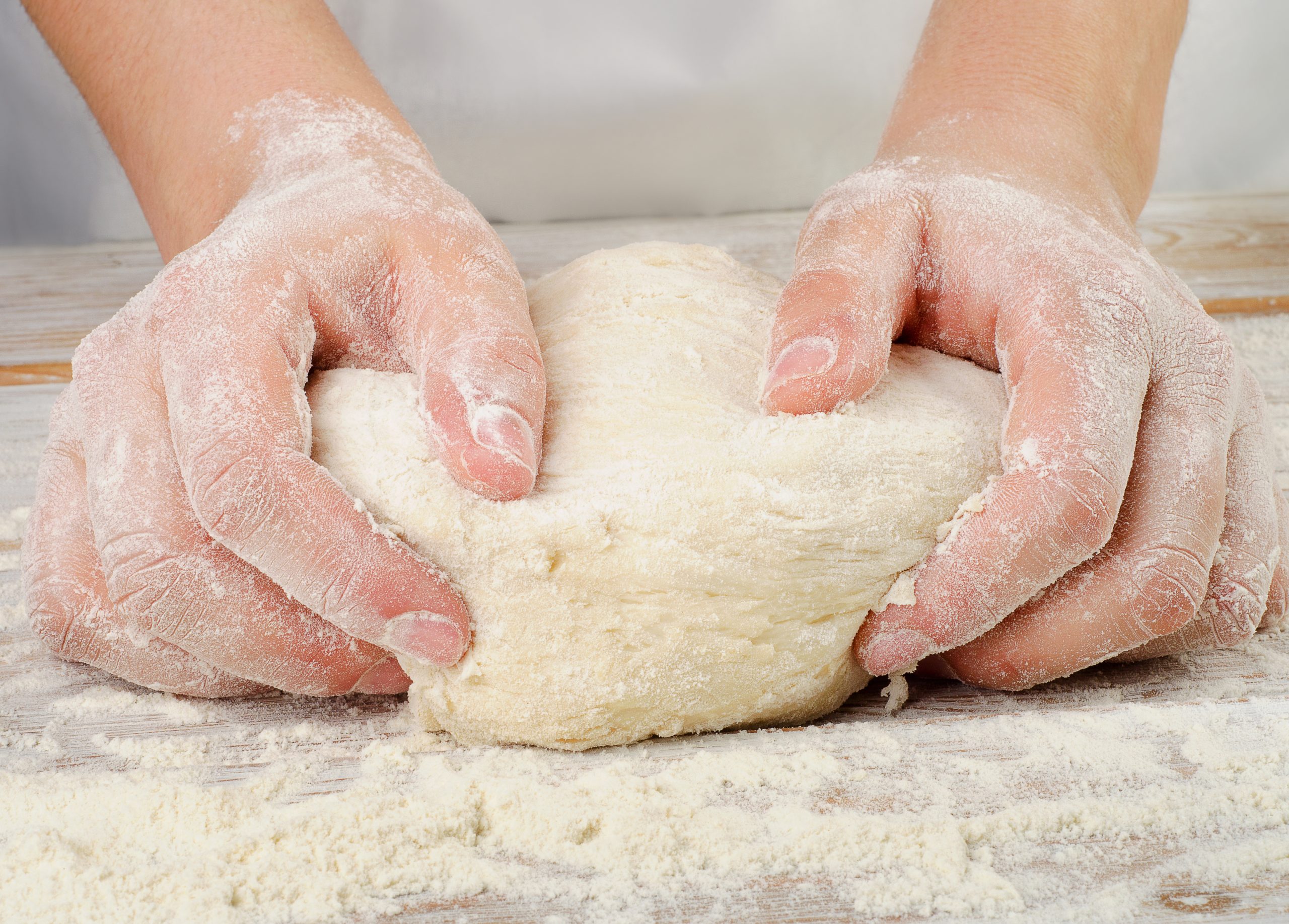 1kg strong bread flour or 'OO' flour
14g dried yeast
1 tablespoon golden caster sugar
4 tablespoons extra virgin olive oil
1 teaspoon fine sea salt
650ml lukewarm water.
Method
Sieve the flour and salt into a large bowl and make a well in the middle.
In a jug, mix the yeast, sugar and oil into 650ml of lukewarm water and leave for a few minutes, then pour into the bowl.
Bring the flour in gradually with a fork from the sides and mix it into the liquid. When it all starts to come together pop it onto a clean floured work surface and mix the rest of the flour in with your clean, flour-dusted hands. Knead until you have a smooth, springy dough.
Place the ball of dough in a large flour-dusted bowl and flour the top of it. Cover the bowl with a damp cloth and place in a warm place (an airing cupboard is perfect) for about an hour until the dough has doubled in size.
Place the dough on a flour-dusted surface and knead it around a bit to push the air out with your hands. You can either use it immediately, or keep it, wrapped in clingfilm, in the fridge (or freezer) until required.
If using straight away, divide the dough up into as many little balls as you want to make pizzas.
Top with your favourite toppings, bake for approximately 15-20 minutes and then top with grated mozzarella cheese and bake for three more minutes or until cheese is melted. Enjoy!
Makes enough sauce for 6-8 small pizzas
This rich tomato pizza sauce is achieved by cooking it over low heat until thickened and glossy. It's easy to make and is perfect for pizza night.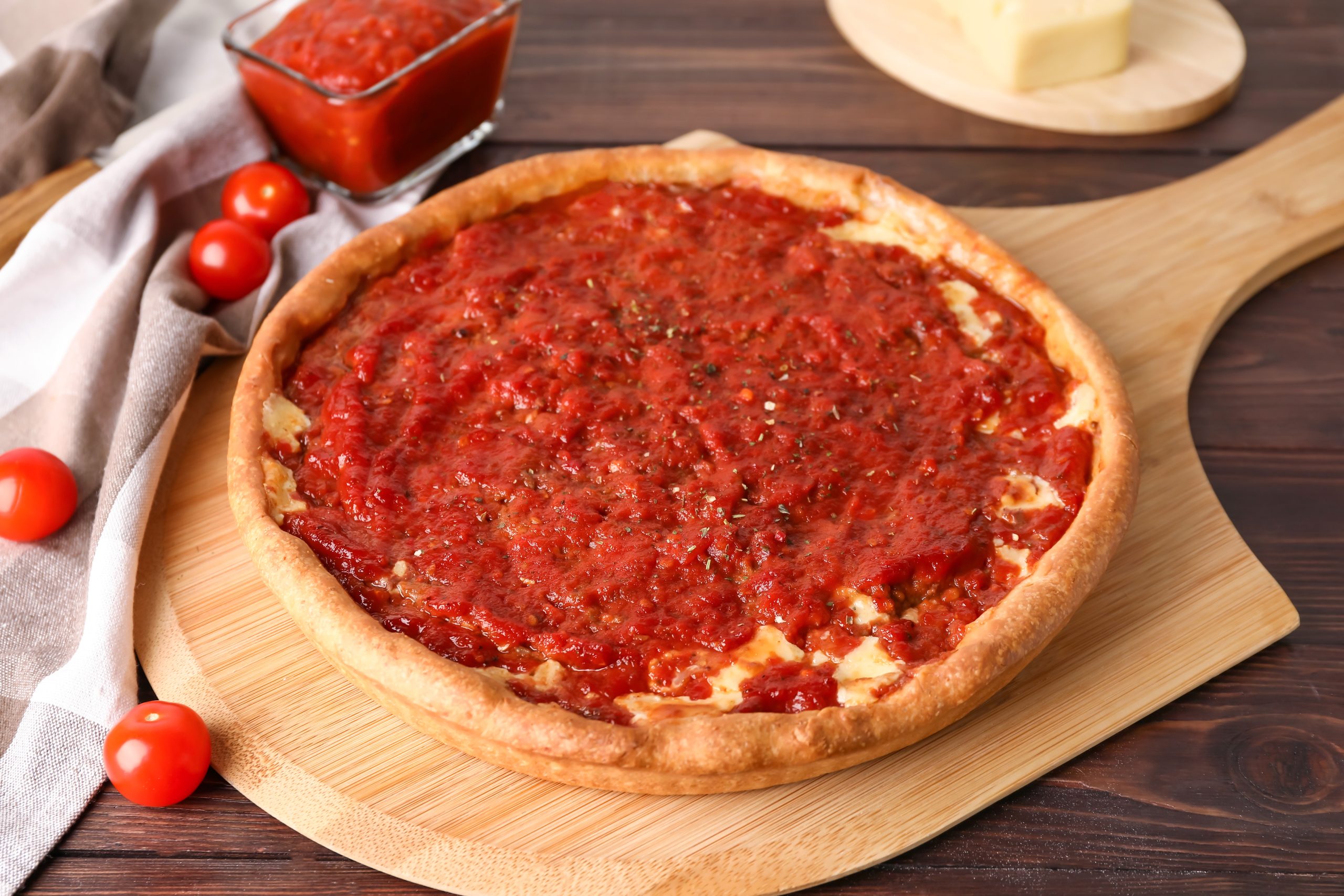 2 tbsp olive oil
1 small onion, finely chopped
1 fat garlic clove, crushed
800g tinned chopped tomatoes
3 tbsp tomato puree
1 bay leaf
2 tbsp dried oregano
2 tsp brown sugar
1 small bunch basil, finely chopped
Method
Heat the oil in a saucepan over low heat, add the onion along with a generous pinch of salt. Fry gently for 12-15 mins or until the onion has softened and is turning translucent. Add the garlic and fry for a further minute. Add the tomatoes and tomato purée along with the bay leave, oregano and sugar. Bring to the boil and lower the heat. Simmer, uncovered for 30-35 mins or until it has thickened and reduced. Season. For a smoother sauce, blitz with a stick blender.
Stir the basil into the sauce. This sauce will cover 4-6 large or 6-8 small pizza bases and will keep in the fridge for 1 week (or pop portions in the freezer).