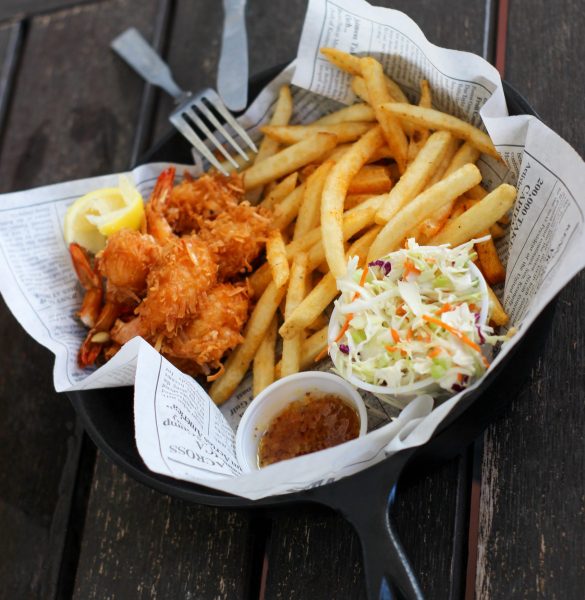 Rich, delicious, flavourful, and utterly satisfying is the best way to describe fish and chips! 
Fish and Chip Day commemorates this national meal of the working class throughout the United Kingdom and beyond. And while its roots may lay on Britannia's foggy shores, there are few places in the world that this comfort food hasn't found its way to. 
History of Fish and Chip Day 
No one knows precisely where or when fish and chips came together. Chips had arrived in Britain from France in the eighteenth century and were known as Pommes Frites. The first mention of chips was in 1854 when a leading chef included "thin cut potatoes cooked in oil" in his recipe book, Shilling Cookery. Around this time, fish warehouses sold fried fish and bread, with mention of this in Charles Dickens' novel Oliver Twist published in 1830. 
The British Government safeguarded the supply of fish and chips during the First World War and the Second World War and it was one of the few foods in the UK not subject to rationing during the wars so helped feed the masses. 
In the late 1800s, trawl fishing became a major part of the economic industry in the North Sea. This resulted in the growing availability of fresh fish in areas further inland in the British Isles, especially within the cities. This cheap, very filling and highly caloric food created an excellent foundation for a working class that held incredibly physically demanding jobs throughout the late 19th century. Thus it was that "Chippers" started cropping up all over major population centres, the vendors that served the fish and chips to the people on the street. 
A great fish and chips are only as good as its ingredients. The U.K.'s favourite fish is still cod and accounts for more than half of the total consumption. Haddock is the second favourite, and there are regional variations include whiting in Northern Ireland and some parts of Scotland, as well as skate and huss in the south of England. 
When it comes to the chip, a floury potato is best—waxy potatoes can often result in greasy chips. The best varieties are King Edward, Maris Piper, and Sante. A thick-cut potato absorbs less oil than a thin cut, so the chunkier chips are the healthier ones. 
Fish and Chip Day is just the time to celebrate this delicious meal so either head out to your local chippie or how about trying out our recipe suggestions! 
The Ultimate Fish & Chips
A lighter, healthier twist on a British classic.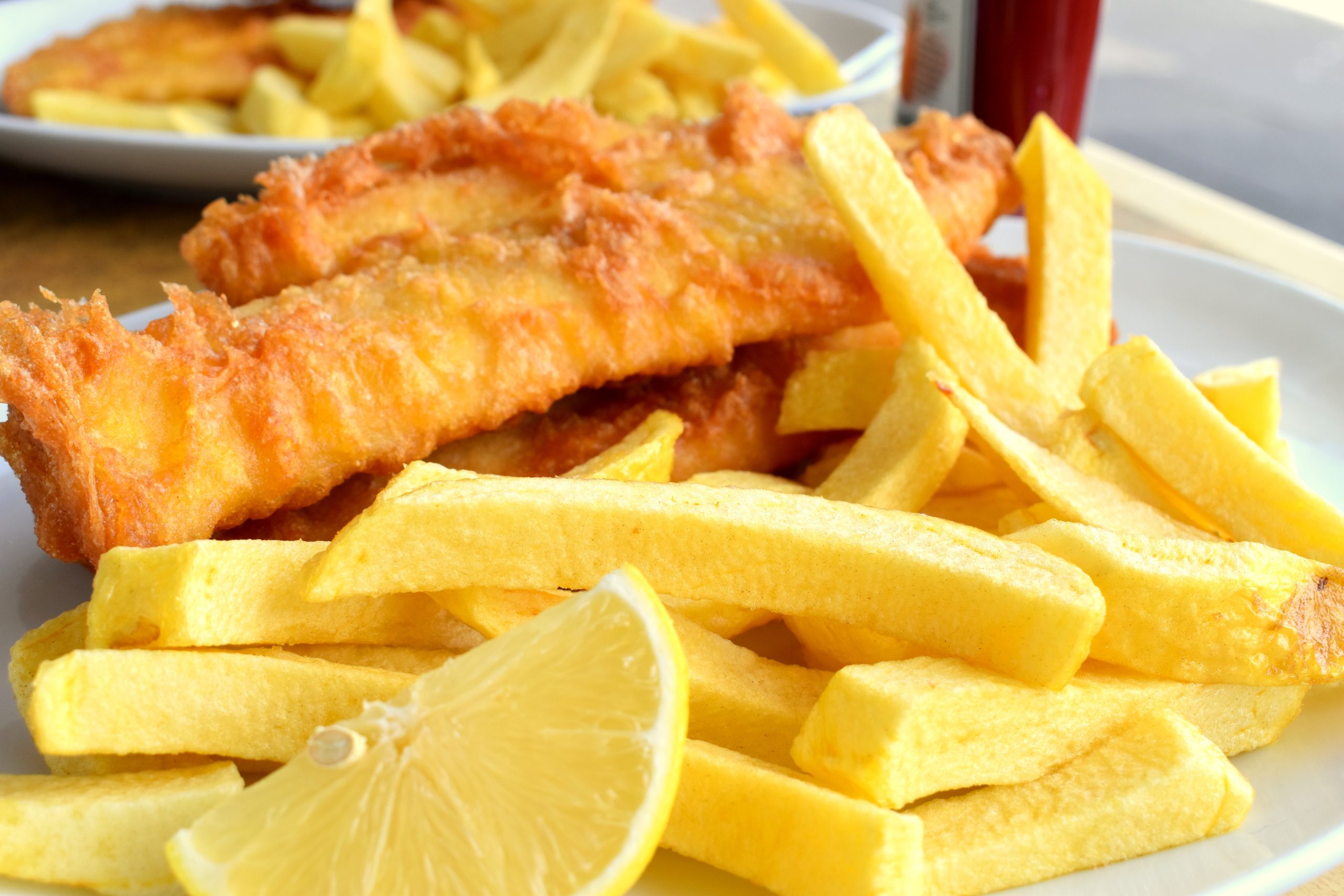 Enjoy comfort food at its best with homemade mushy peas. Their subtle mint and lemon flavour mean they're perfect with fish and chips.
This easy homemade tartare sauce is better than anything you can buy at the store. It's extra creamy and perfect for serving next to your favourite seafood dishes.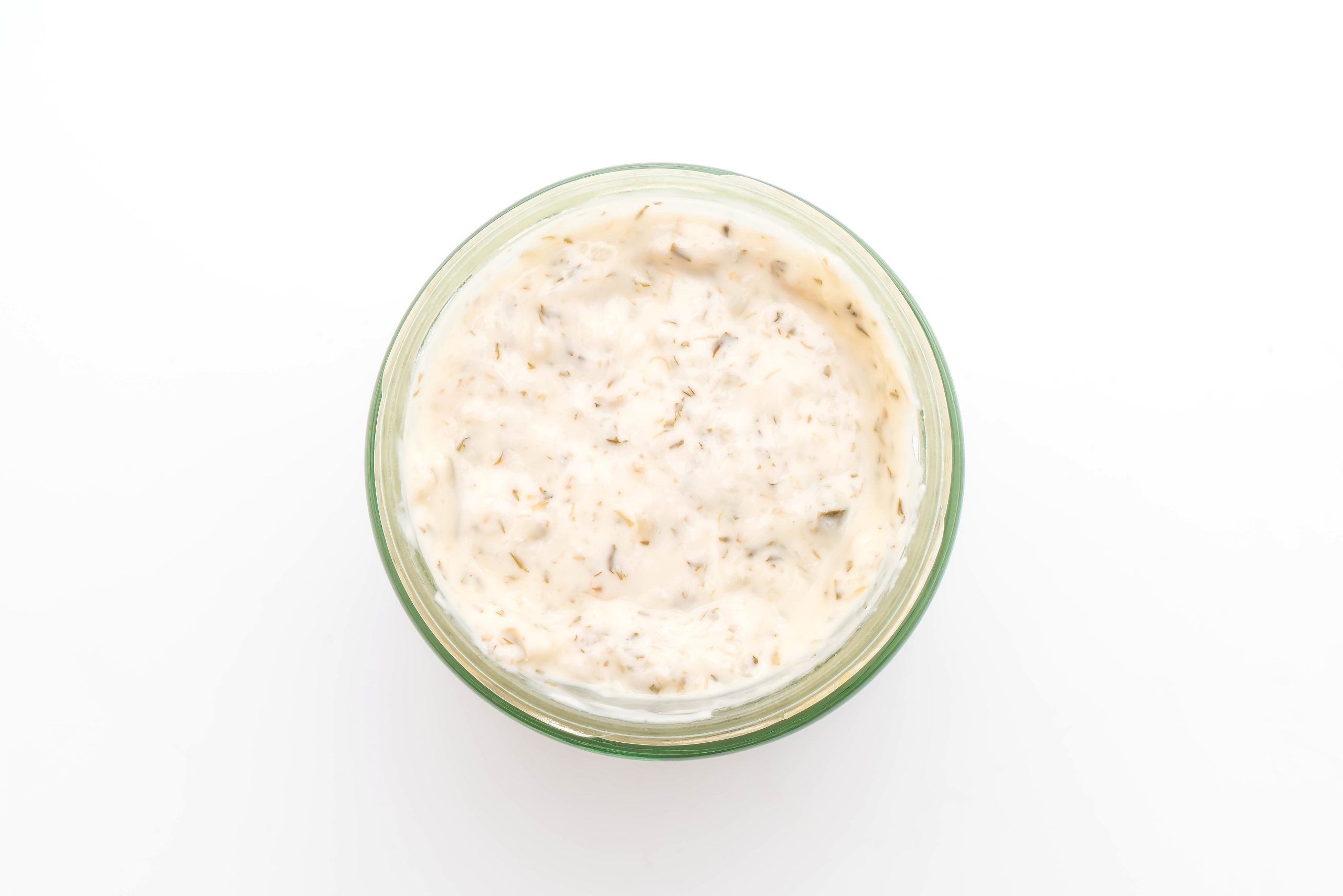 Homemade Curry Sauce for Chips
This homemade takeaway Chinese curry sauce – chip shop style on fat chips is so so good. Thick, gloopy with no added nasties.
Cheats Scampi with Chunky Chips
A classic favourite that's satisfying and surprisingly healthy!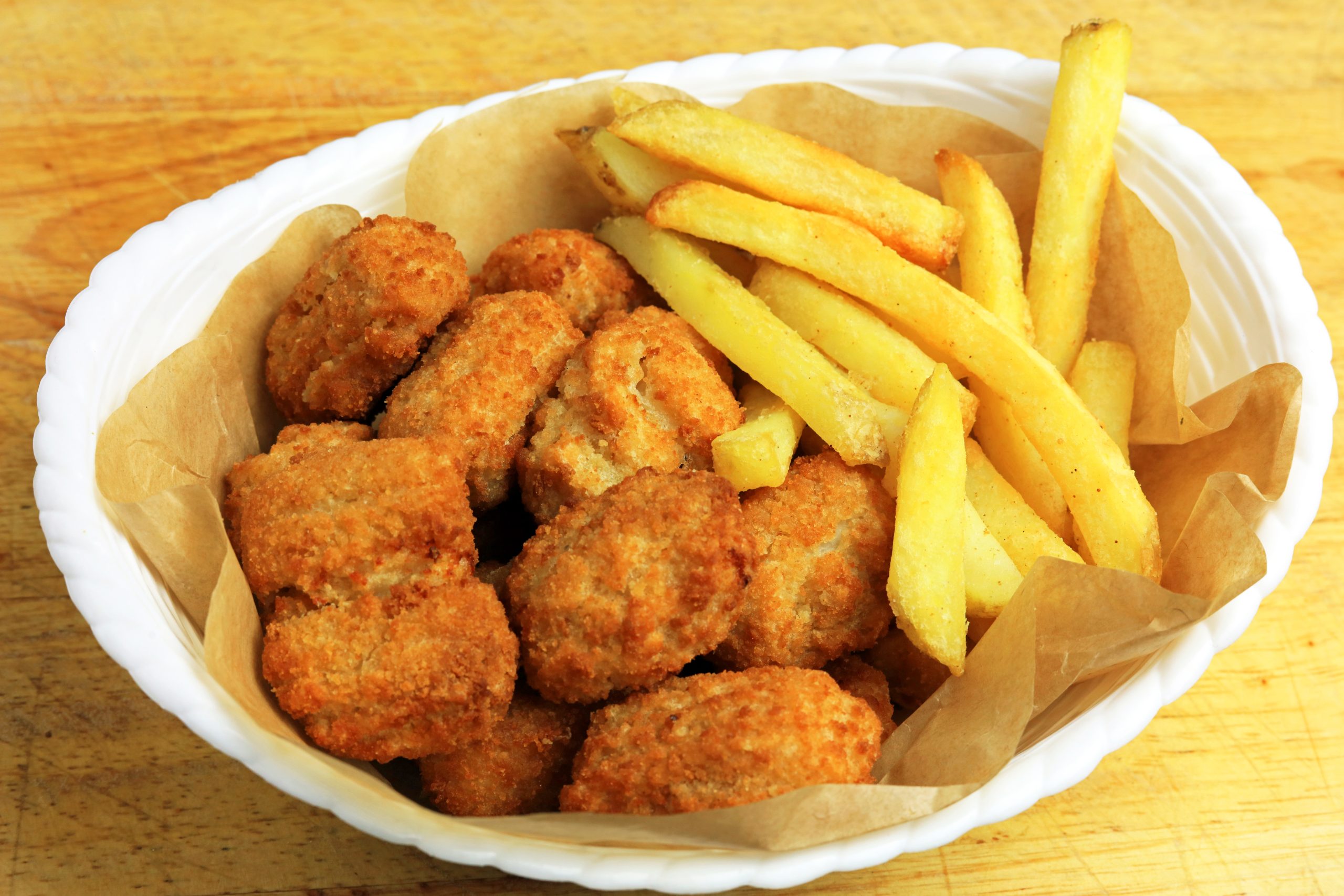 Asian-style Fish and Chips
Fancy a slightly more daring fish supper? Give your Friday night fish and chips an Asian twist with tempura-battered cod and a spicy wasabi tartare sauce.