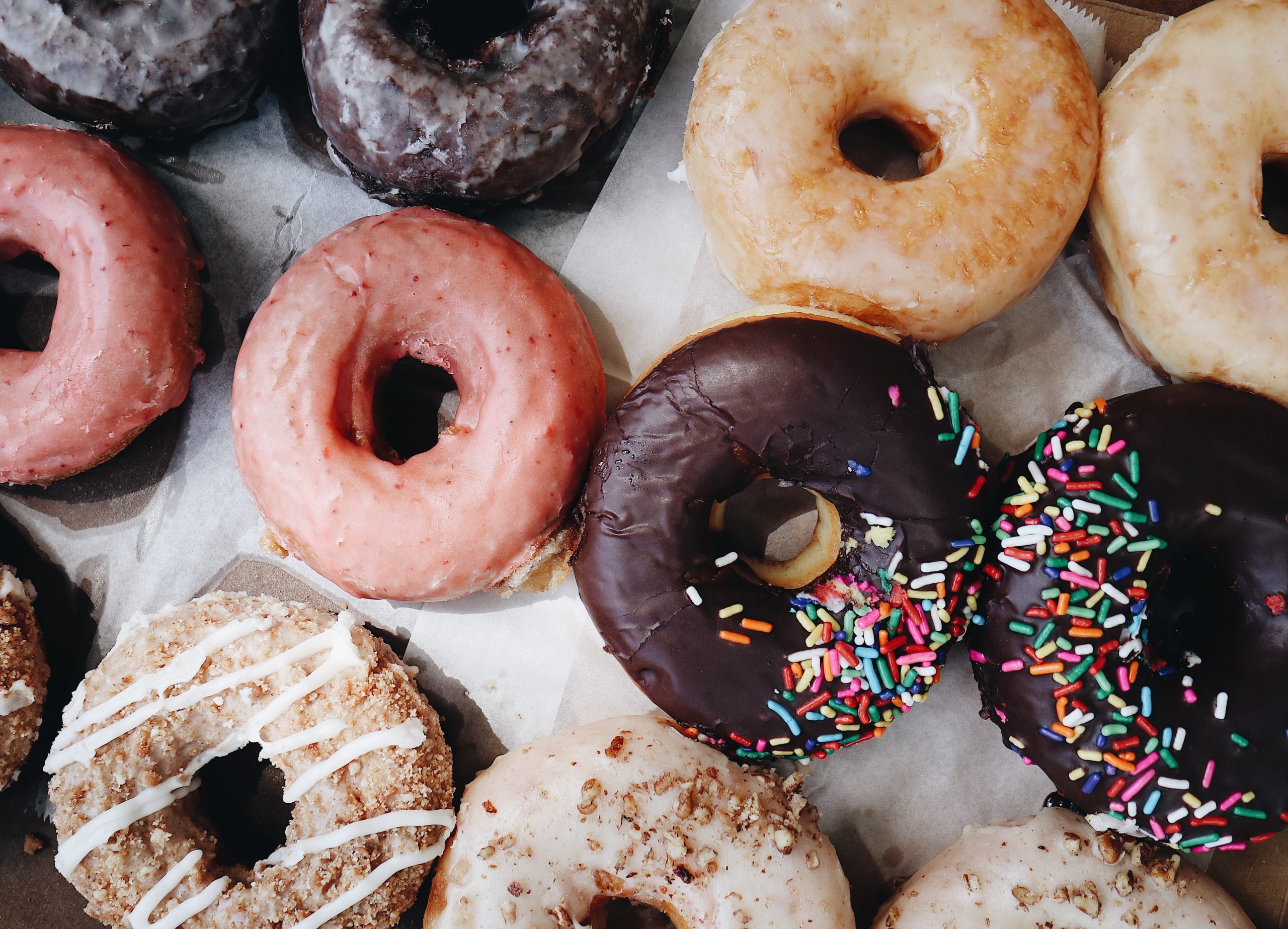 National Doughnut Week – 20 – 28 May 2023
Is your belly rumbling at the reminder of Doughnut Week? We wouldn't be surprised if it was, as most of us love these most scrumptious goodies.
National Doughnut Week is a very special week where businesses including bakers, coffee shops, offices and take part and sell lots of delicious doughnuts to raise funds for The Children's Trust. It's really easy to get involved and there is no charge to take part! All you have to do to register is complete the online registration form and you will receive a pack of goodies to help organise and promote the week. 100% of the funds raised go straight to the charity so rest assured all your hard work directly benefits the children involved in The Children's Trust. Why not try some of our recipes and take them into work to raise funds.
There are many varieties of doughnuts outside of that most commonly known, including twist doughnuts, fritters, and the hugely varied and popular filled doughnut.
We have included links to 5 different doughnut recipes below from the 'traditional' ring doughnut to French, Greek and Spanish variations. Let us know if you have a go at these recipes.
For more recipe inspiration – check out our Doughnut Pinterest board.
The best recipe for light and fluffy doughnuts. You can use this dough to make filled doughnuts too. Watch Courtney's video to see how she makes her filled doughnuts.
Source: Christina's Cucina – Find recipe here
French crullers are light and fluffy and are made with pâte à choux/
Source: Olive Magazine – Find recipe here
Loukoumades (Greek Doughnuts)
Prep time: 10 mins + proving
These little balls of cinnamon scented joy are amazing dusted in sugar or soaked in honey.
Source: Olive Magazine – Find the recipe here
New Orleans-Style Beignets
Prep time: 30 mins + proving
Square shaped dough deep fried and covered in icing sugar – mmmmm. Perfect with a cup of coffee.
Source: Baker by Nature – Find recipe here
Churros with Hot Chocolate Sauce
A firm favourite of ours – this Spanish treat hits all the spots! Butterscotch sauce is also a great pairing and ice cream too.
Source: Olive Magazine – Find the recipe here