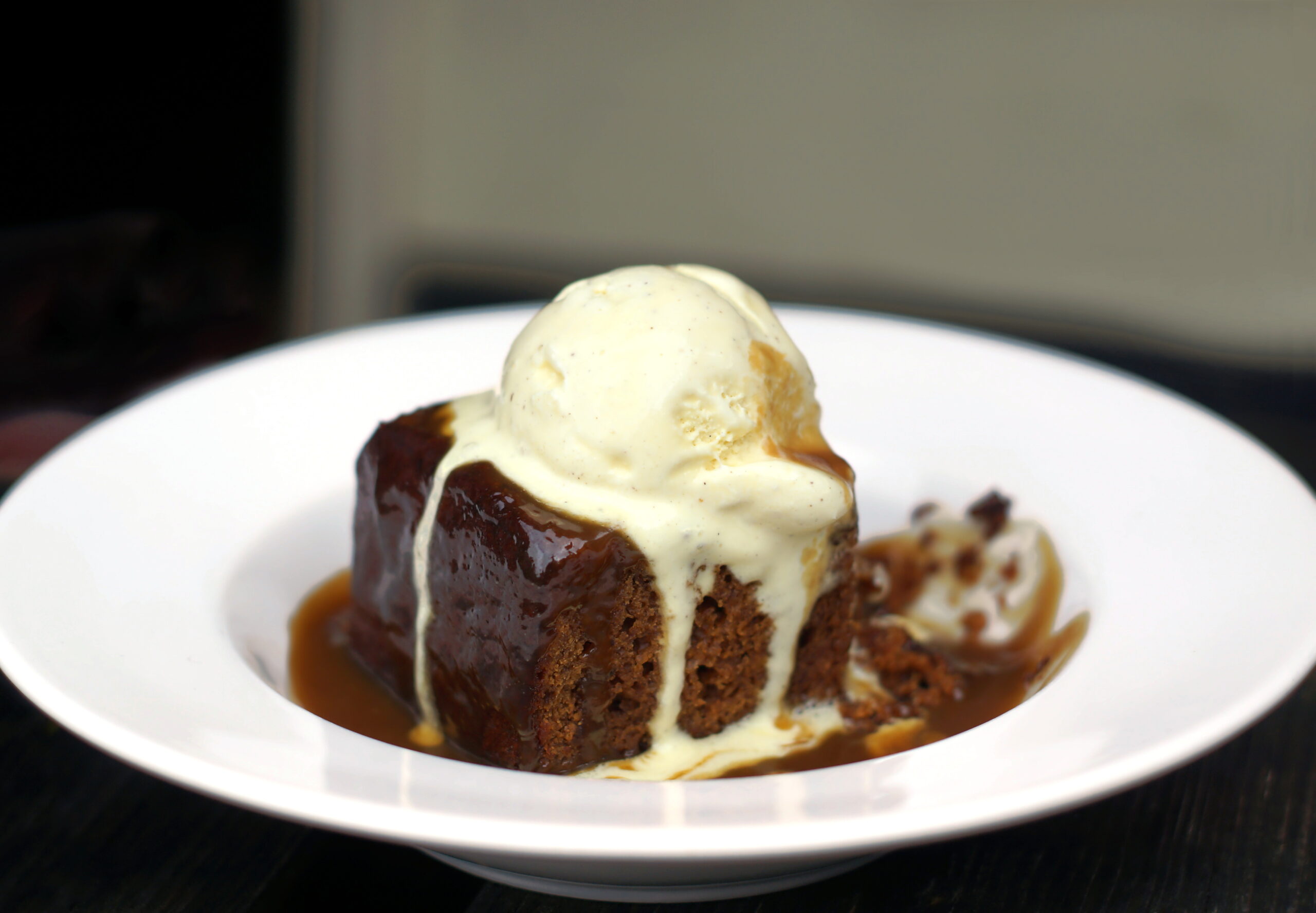 Marco's Sticky Toffee Pudding
Anyone can buy a pudding, but this is the best sticky toffee pudding you can make. When done properly it is (along with bread and butter pudding and trifle) one of the great British puddings. – Marco Pierre White
250g dates, pitted
250ml water
220g self-raising flour
1 tsp baking powder
100g unsalted butter, plus extra for greasing
250g demerara sugar
2 eggs
40g chopped dates
Vanilla ice cream, custard or cream to serve
For the sauce
250g butter
250g demerara sugar
250g double cream
Juice of 1/2 a lemon
Method
Preheat the oven to 160C/140C Fan/Gas 3. Place the pitted dates and water into a saucepan and bring to the boil. Remove from the heat and cool. Use a hand blender to blend the boiled dates to a purée.
Sieve the flour and baking powder together. Put the butter in a mixing bowl and, using a wooden spoon, beat until softened, then beat in the demerara sugar.
Mix in the eggs one at a time, adding the flour a little bit at a time as you go. Add the cooled date purée and chopped dates and stir.
Butter a traybake tin and transfer the pudding mixture into it. Bake for about 25-30 minutes – if the surface ripples when you tap it, it needs another 5 minutes. Now make the sauce.
To make the sauce. Melt the butter in a saucepan. Add the sugar, stir and cook on low-medium heat until smooth and the sugar has dissolved. Pour in the cream, stir and continue to cook. Add the lemon juice and stir.
To serve, cut the sponge into squares, pour the caramel sauce over and serve with vanilla ice cream, cream or custard.