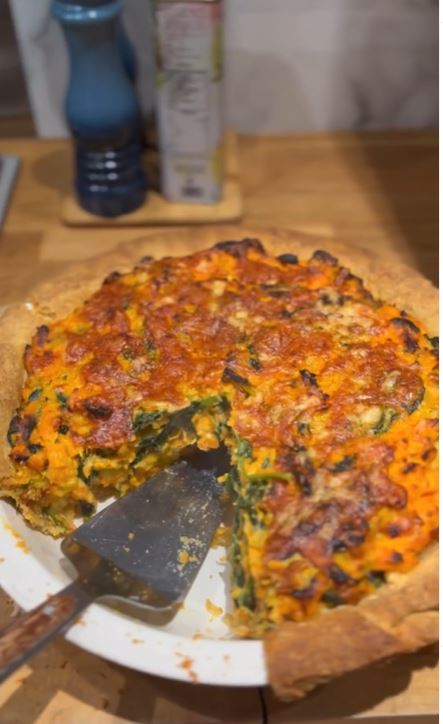 A staff favourite and the perfect autumnal treat.   It's homely, hearty and wholesome and makes the perfect vegetarian family meal. Serve with some sausages and beans when you are really hungry or serve with a fresh salad.
300g potatoes, peeled & cut into large cubes
300g sweet potatoes peeled and cut into large cubes
2 leeks, sliced
Butter, for frying
1 garlic cloves, crushed
200g spinach, chopped
5 tbsp soft cheese
150g mature cheddar, grated
Salt & pepper
100g plain flour
100g wholemeal flour
1/4 tsp smoked paprika
100g butter, cubed & chilled
1 egg, beaten
Method
To make the pastry, put the flours, paprika, butter and 1/2 tsp salt in a bowl and mix with your fingers until it resembles breadcrumbs (or use a mixer). Add the egg and mix until it forms a dough (add a splash of cold water to make it come together). Roll out and use to line a 20cm metal, loose-bottomed tin. Chill. Cook the potatoes in a pan of boiling salted water until just tender and drain. Cook the leeks with a knob of butter in a frying pan until soft, add the garlic and cook for another minute. Stir in the spinach and cook until completely wilted and stir in the soft cheese.
Heat the oven to 190C. Tip the leeks, spinach and potatoes into a large bowl. Add 3⁄4 of the cheddar and lots of seasoning. Toss everything together, then tip into the chilled pastry case. Sprinkle over the rest of the cheese and bake in the oven for 40-45 minutes or until golden. Cool for 10 minutes in the tin then carefully turn out and serve.