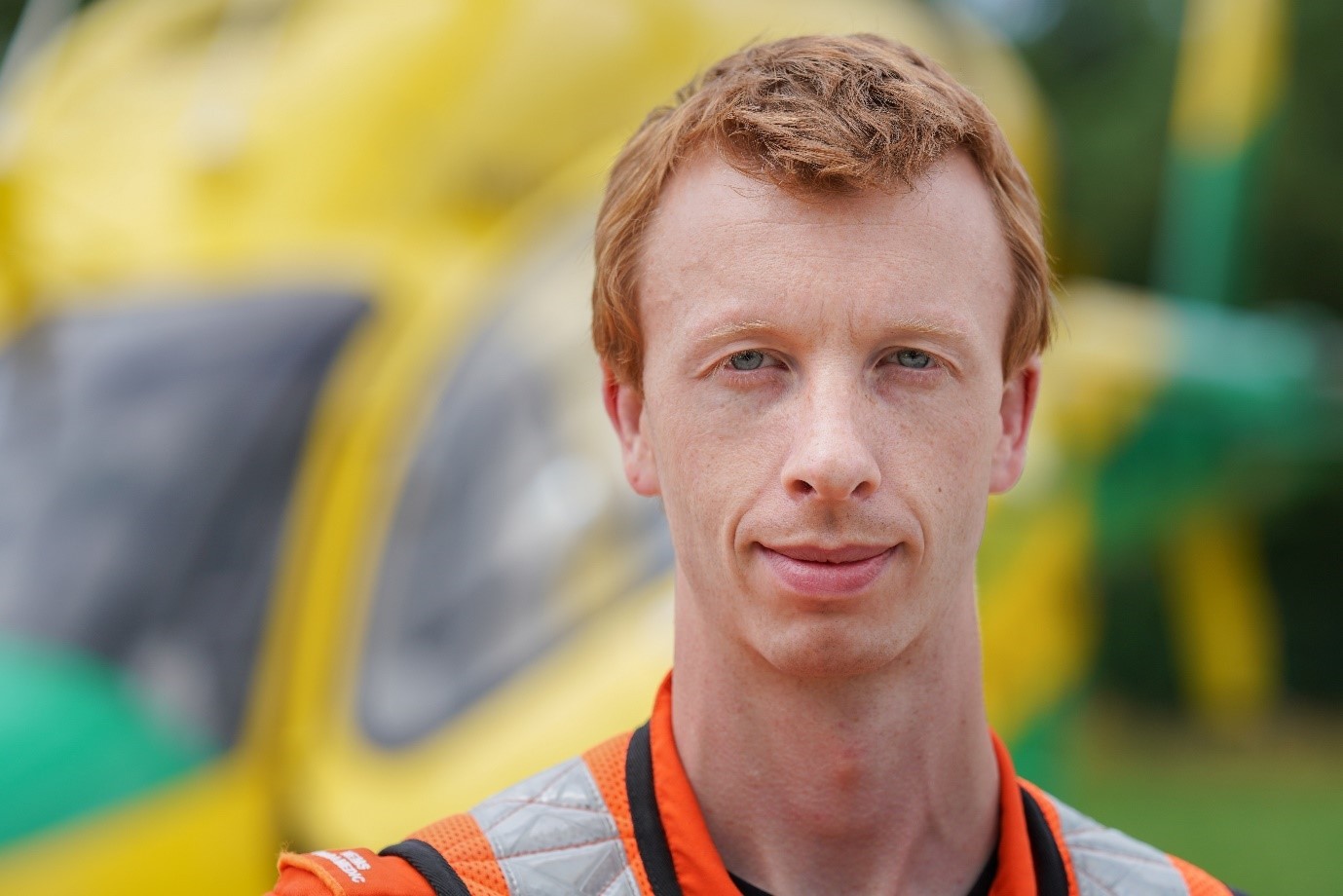 Flying High and Saving Lives with Wiltshire Air Ambulance
Wiltshire Air Ambulance has been saving lives for 31 years across the county of Wiltshire, Bath and surrounding areas. It is a charity that receives no regular direct funding from the Government or National Lottery grants. It relies on generous donations from the public to raise the £3.75 million needed each year to continue flying and saving lives. During 2020 it was called to a record number of emergencies, 1,238.
Emma chatted to Craig Wilkins, Specialist Paramedic in Critical Care who has worked for Wiltshire Air Ambulance since July 2017.
What led you to become an air ambulance paramedic, had you always been interested in this area of work?  If not, please explain your background.
I think I had always considered a career in the emergency services in some form, possibly due to too many early learning centre dress up sets. However, after joining St John Ambulance cadets at the age of 11 I realised I was fascinated by the human body and so healthcare was the way for me. The autonomy of the paramedic role blended with the freedom of being out and about and the range of patients you see made it the ideal role for me.
How long does the training take to become a paramedic and what is involved?
To become a paramedic now you need a degree in the subject. You can achieve this by going to university as a direct entrant or by working as an Emergency Care Assistant for the Ambulance Service and doing a course this way.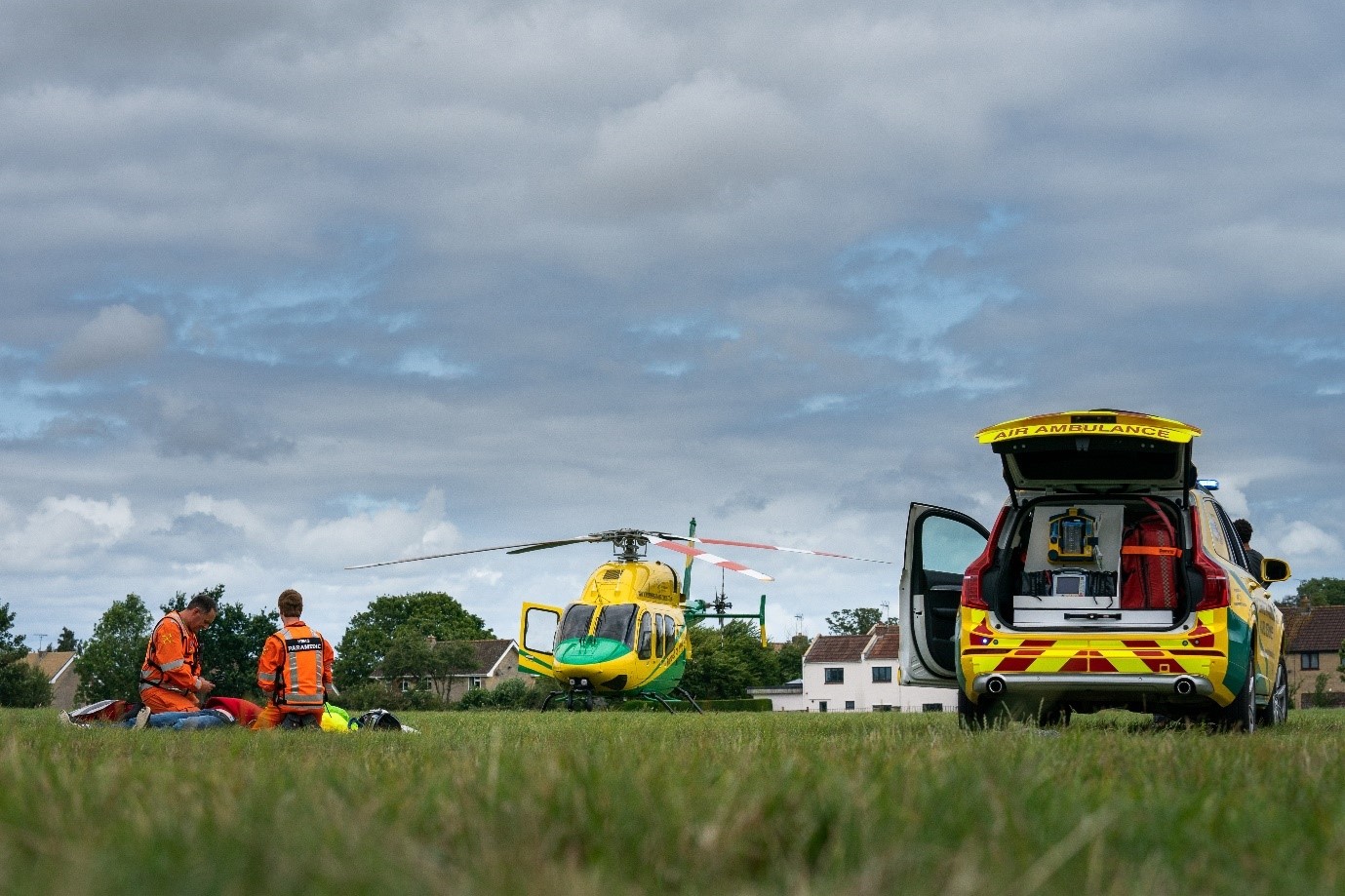 The minimum time this can be achieved in is three years. Ideally, then we would like to see five or more years of experience as a paramedic and studying towards a masters degree before looking to join the air ambulance team. Once on the team as a trainee, it usually takes 12-to-24 months to qualify as a Specialist Paramedic.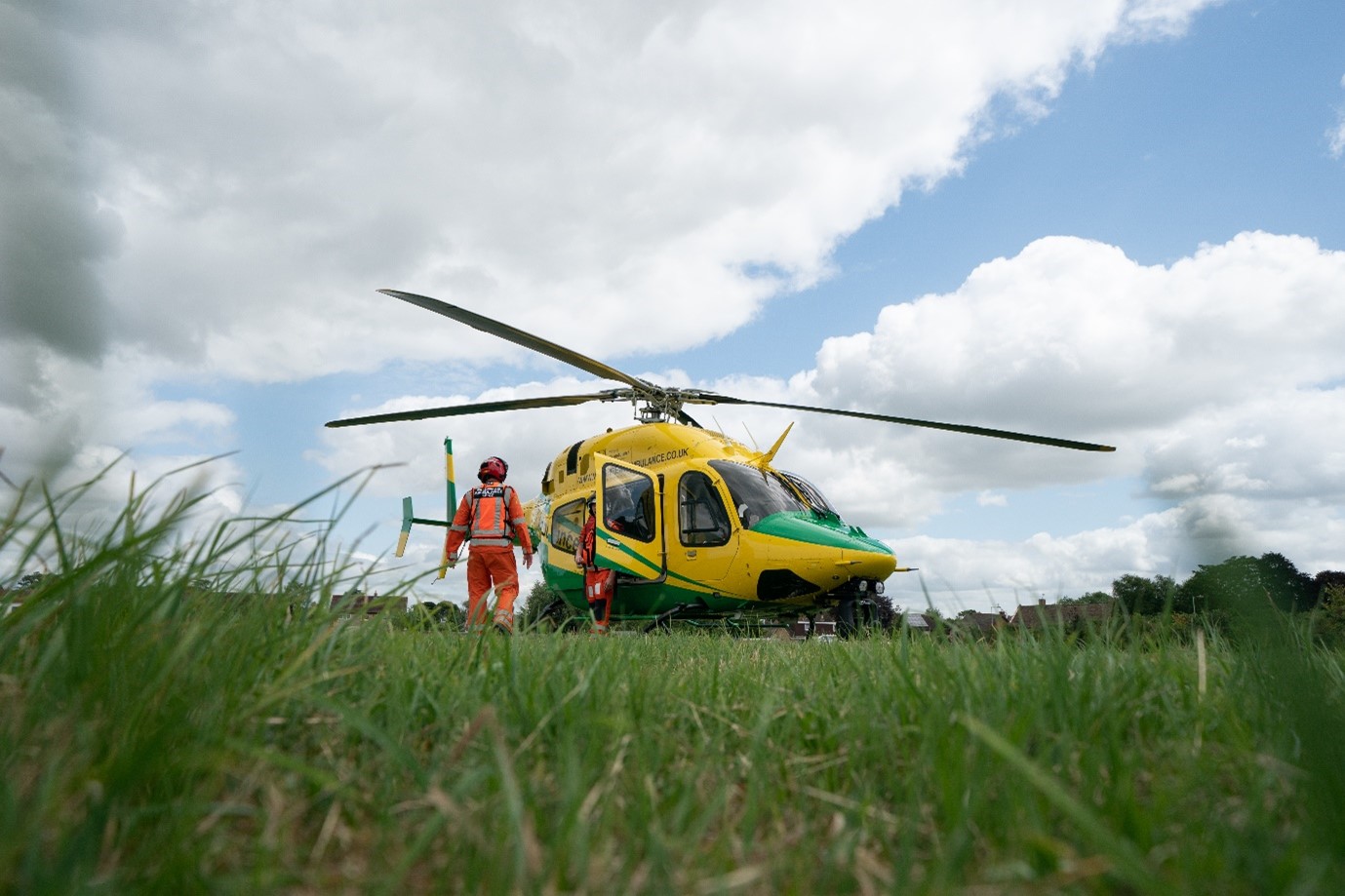 Could you tell us a little bit about your role and what is involved during a call out?
Here at Wiltshire Air Ambulance we generally work as a three-person crew consisting of one pilot and two specialist paramedics. Increasingly we also have specialist volunteer doctors as an addition or in place of one of the paramedics. Clearly, the pilots fly the helicopter, though as a solo pilot operation our paramedics are 'technical crew members' responsible for navigation to the scene and various air safety aspects. The second paramedic in the rear of the aircraft will be in communication with the control room and may provide advice to the scene before we arrive. The paramedics usually swap roles each day.
Once landed we turn from our aviation role to our medical role. We are the senior clinicians on the scene so our role is to support the patient and other Ambulance Service colleagues who often arrive at the scene first.
We have a specialist skill set which is primarily why we are deployed, to bring critical care to the patient. We know that critically unwell patients don't do well travelling to the hospital so our call outs can often take a couple of hours as we perform surgical, advanced pharmacological and technical skills to stabilise a patient so they can transfer safely. Just as each of us is unique, no two incidents we attend are the same. Our role remains the same, to provide the highest quality care we can to that person and their loved ones. This may be sedating a patient to relocate broken bones, advanced life support to try and restart their heart, or a little chest surgery and delivery of a blood transfusion to manage traumatic injuries. We may be delivering these skills in a small fourth-floor flat, a grand country mansion house or in a ditch at the side of a road. Our priority is always the patient, followed by their loved ones and those at the scene. We tend to be walking into situations most people will, hopefully, never have to ever see. So for those unfortunate enough to be involved, it's important we care for them as well as much as possible.
The beauty of the aircraft is not only in delivering the team to the scene quickly but transferring a now stabilised patient to the right hospital for their onward needs quickly. Wiltshire is beautiful, however, our nearest major trauma centres and many specialist services, as in many rural counties, are some distance away in Bath, Bristol, Oxford and Southampton. A smooth 15-minute flight in the aircraft is quite different for patients and their outcomes compared to an hour on blue lights in an ambulance.
What sort of incidents do you get called out to?
The largest proportion of incidents we attend are cardiac arrests where someone's heart has stopped beating effectively. Our role is to take over the patient's ventilator and circulatory functions then systematically identify and correct potential causes in the hope of restarting the patient's heart.
After this road traffic collisions, sporting (including equestrian) and farming incidents are common. These can range from multiple patients with multiple injuries in a car to someone who has had a fight with a cow (and usually lost!).
What is the most rewarding part of your role?
I am terribly fortunate to have this role as there are so many fantastic elements to it. However, the most significant is meeting so many great people. I am (usually) welcomed into people's lives, we share a brief intense period with each other where for that moment they are my absolute priority before parting ways.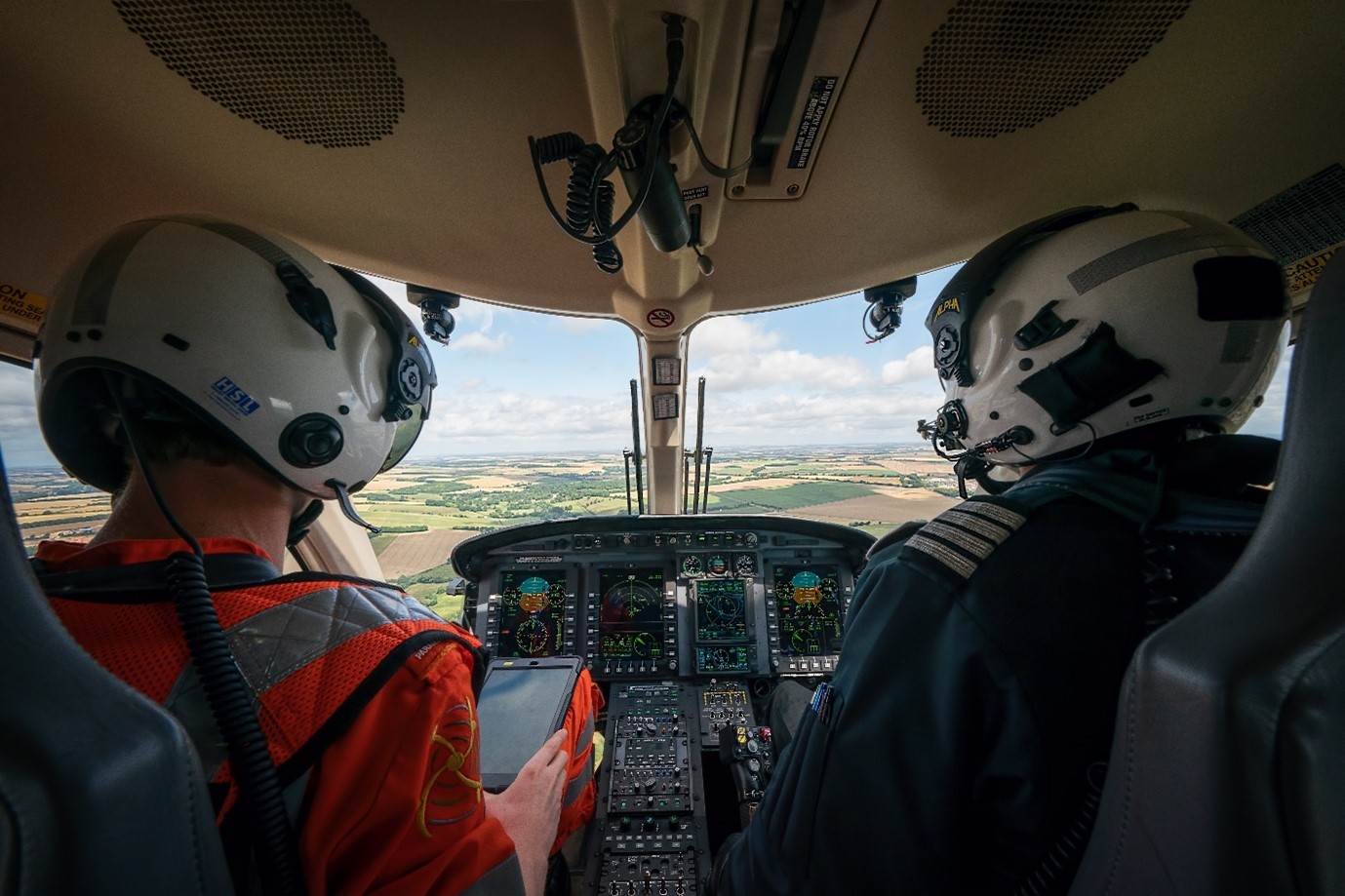 It's a strange way to meet people, yet one they are likely to remember for some time, so you have to give everyone your best at all times.
What's the hardest part of your role?
Sadly our role sees us injected into very sudden incidents where those around the patient haven't been afforded any time to start to process the potential enormity of the situation. Their life stops and everything they knew has changed. Our role is to bring a moment of calm, clarity and care, to support and guide them on a journey back from this emotional precipice, even if just a little, toward a more stable footing. Although not enjoyable and sometimes quite emotionally draining, this is a rewarding and important piece of the role.
Has your role changed or have there been additional challenges during the pandemic?
The pandemic has had an effect on us all in some way. Aside from the usual fears we all had, the team had lots of discussions in the early days about the level of risk we present to our loved ones which as the science evolved we were able to manage. Working in personal protective equipment (PPE) isn't comfortable at the best of times, but in summer, outside, over the top of a flight suit…well let's just say no one would have been tempted to break social distancing to get near us! We had a screen installed in the aircraft to shield the cockpit from patient risk and we altered how we managed the scene, having a clean and dirty area and allocating staff to each. I was one of our team who volunteered to undertake Covid ITU transfers for the area so this saw us using our skills in different ways and a lot of 'on the job learning' occurred which has been useful to share with the rest of the unit.
What are your goals/dreams for the future?
I start the final part of my masters later this year, however, further than that I'm not entirely sure. I don't have a particular target or aim at the moment, but a few ideas to keep my eye on for years to come. However, I think my biggest takehome from this job is to enjoy today. People can get hung up on 'if I do this I'll be happy' or 'if I get that job/promotion, etc, I'll be happy'. Why aren't you happy today? The grass is greener where you water it. Enjoy what you do and have today.
What would you say to aspiring air ambulance paramedics?
I would say it's the best role in the world. To work to achieve what you need to academically, take time to consolidate, but more importantly to be human, genuine and kind. When interviewing in the past there are only three questions in the back of my mind: 'would I be happy with them treating my family', 'would I be happy stuck on shift with them for five 10 hours shifts in a row' and 'are they resilient enough for the role'.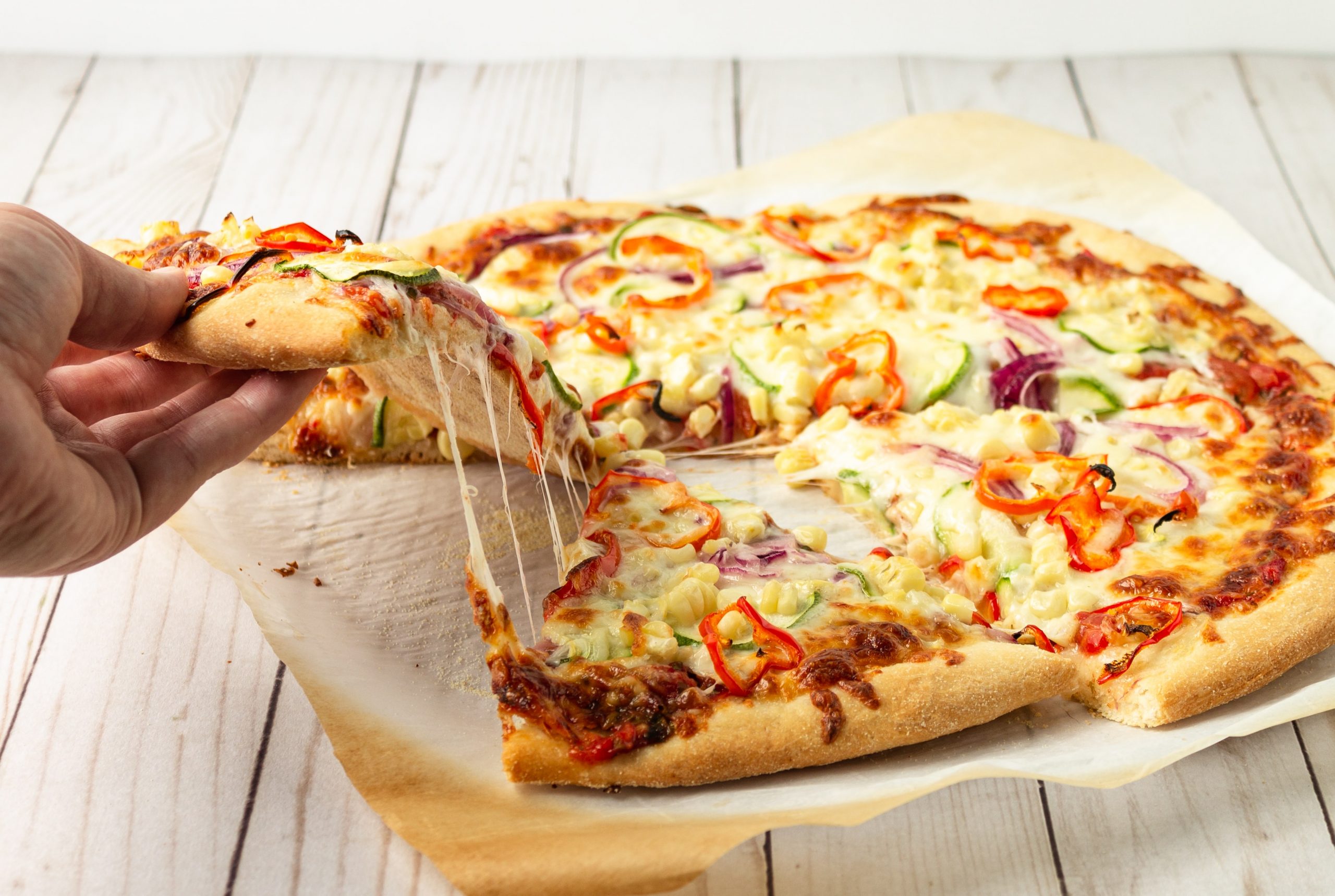 What do you tend to eat to keep your energy levels up during your shifts?
We don't have protected break times due to the nature of the role so usually food that you can eat hot or cold is ideal. Pizza is a classic but the simple jam or honey on toast sees me through the majority of my shifts. If I'm feeling fancy I'll treat myself to some nice toasted bread with a poached egg on smoked salmon. The balance is something filling enough to keep you going but not so heavy that you slip into a food nap or when climbing over a gate carrying three bags you feel a little delicate. Plus I'm a sucker for a tea and biscuit moment…who isn't?
Do you ever cook at work?
We are really fortunate we have a nice kitchen at the airbase so we tend to 'crew cook'.
Maybe once on a run of shifts with the same the pilot and two paramedics we'll bring in different parts of a meal and chance our luck if we manage to cook and eat it. Peri-peri spatchcock chicken with sweet potato fries and fresh garden salad went down well recently, maybe a cheeky mocktail for the summer. One of the pilots, Elvis, recently taught me how to make bread, though I think we'd be tempting fate to try making a loaf.
For training days we tend to arrange a shop for a BBQ (or Braais as our South African cohort insist it should be called), which we enjoy in the garden area at the airbase.
What is your favourite thing to eat?
I'm pretty open to most foods and enjoy trying different things. Be that culturally classic food from around the world or unusual blends of flavours in slightly unique taster menus. I love fish and cheese (not together) though of course usually, they both have to sit next to a glass of something. Living in Bath we are really lucky to have lots of offerings to choose from. However, as I sit here at 01:45 typing between patients, I think there's something warm and comforting about a simple, well-made home-cooked lasagne.
What do you like to do to wind down after a busy shift?
I'm usually greeted by my puppy and we will go out for a walk. I love listening to music and didn't realise until a couple of years ago that not everyone constantly has music on. I can tell I'm over 30 as I'm going to admit a little gardening is a nice way to wind down and gather some peace. Wherever possible (and allowed) I love catching up with friends as I'm lucky to be surrounded by great people.
In what ways can people support the air ambulance?
There are many ways people can support our work, from a simple one-off donation to committing to a regular donation; equally, you could play our lottery or raffle. You can hold a fundraising event or take on a challenge such as a skydive or an abseil. We're very lucky to be supported by many local businesses who make us their charity of the year or hold events to raise funds.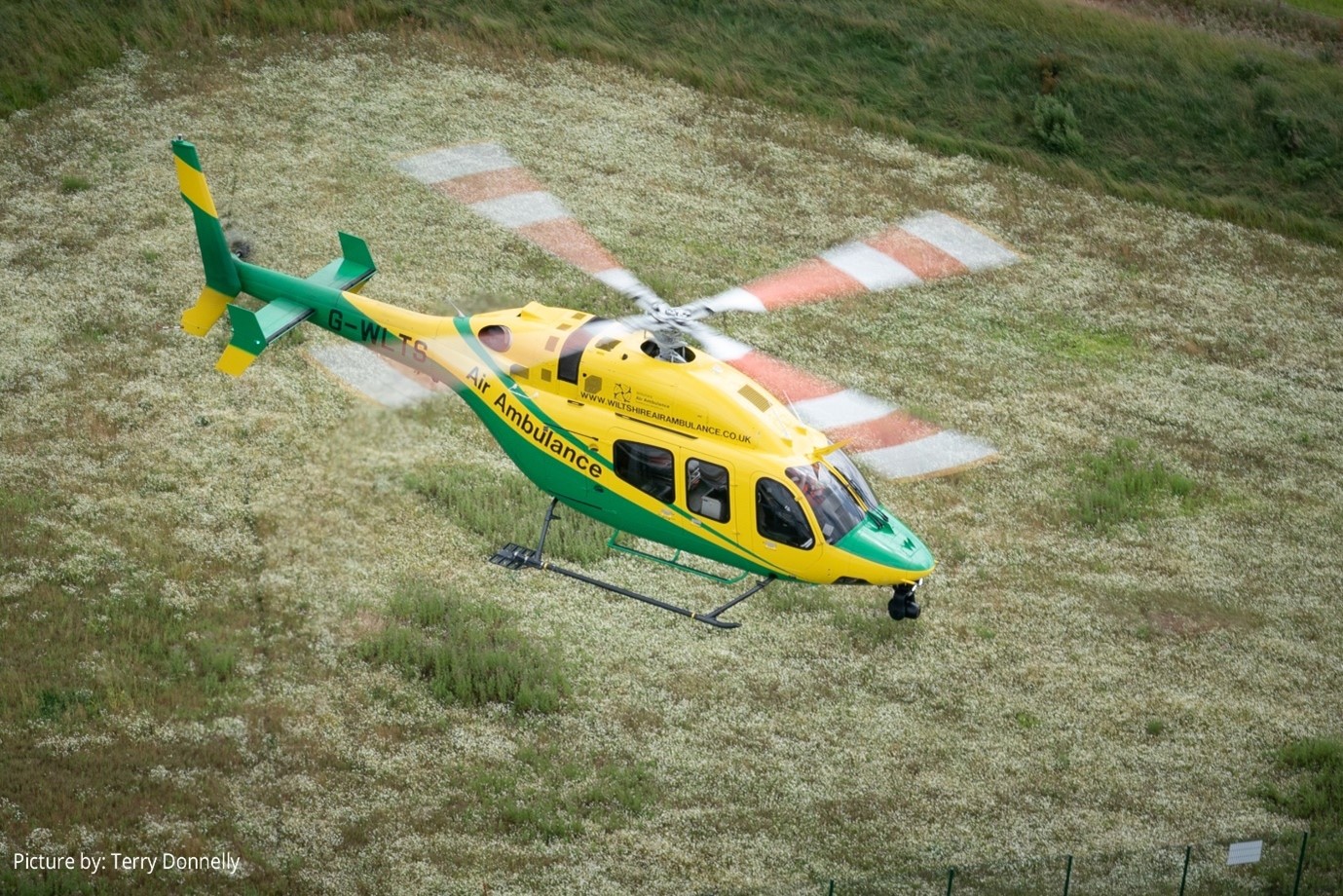 There's also the option to support Wiltshire Air Ambulance by leaving a gift in your will. Whichever way you choose to support Wiltshire Air Ambulance – and regardless of how much you choose to give – you can rest assured that we will use the funds responsibly to continue saving lives in the future.
To donate £10 to Wiltshire Air Ambulance, simply text WAA to 70480. Texts cost £10 plus one standard rate message.