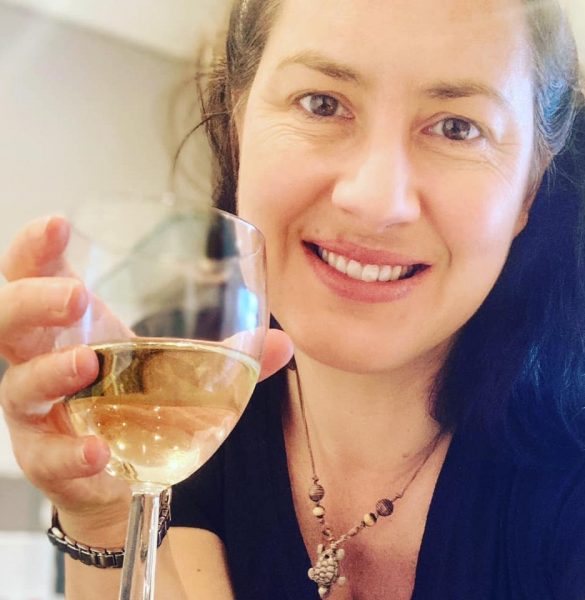 This time we meet Emma Charlton, our Marketing Manager or better known to our Heritage customers as the Home Cook. Emma oversees all our marketing as well as getting creative in the kitchen and inspiring us all with her recipe videos. Read below to find out more about Emma…
What energises you at work? 
Enthusiastic work colleagues who you can bounce ideas off and of course happy customers!
What's one thing that surprised you about working here?
How much I'd missed working in a country environment and that there were actually vegetables that I'd never cooked with before.
What's your favourite way to unwind after a busy day?
A walk in the country with my Great Dane, cooking a tasty meal with a nice glass of Chardonnay or Pinot Noir!
If you could snap your fingers and become an expert in something, what do it be?
I'd love to be able to dance (in my head I can but in reality, I'm really clumsy and I guess dance like Miranda!)
What's your guilty pleasure?
Chocolate, all the time!
When you were a child, what did you want to be when you grew up? 
It varied between a vet, occupational therapist, actress or film producer!
What three words do you think your friends would use to describe you?
Funny, Clumsy, Kind

What would we most likely find you doing on the weekend?
Walking, chilling, cooking, doing crafts (sewing, jewellery making), playing ukele, learning French, cleaning the house or going out to see live music or eating out.!
Are you a dog or a cat person?
 Both – I have a 11-year-old great dane and 2 cats, they are the softest pets ever and very gentle.
Do you have a hidden talent? What is it?
I like to sing although I can never remember song lyrics (I'm not necessarily talented but I have a good tone apparently)! I spent a lot of my childhood summers in theatre productions in the chorus.
If you could only eat one meal for the rest of your life, what would it be?
Homemade tzatziki with Greek salad and toasted pita.
What's the top destination on your travel bucket list?
I have so many and I love to travel but I guess if pushed I would say Japan.  I'd love to go and see the cherry blossom in Matsuno and to experience their old traditions, temples and culture, as well as experience the high tech aspects of the cities.
If you could only have three apps on your phone, which would you pick? 
Spotify, camera, messages.
What's your favourite sport to watch and which team do you support?
I was brought up in Wales with a Rugby obsessed mum so it has to be rugby and I still support Wales – it can get quite heated in our house as my husband supports England.
What's one item you can't leave home without?
My keys!
Where's your favourite place to eat locally?
The Bell at West Overton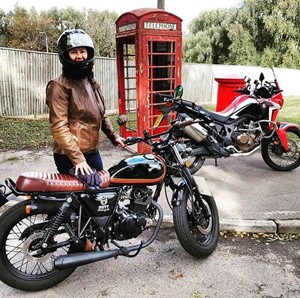 What's one hobby you'd love to get into?
I got my CBT 2 years and bought a 125CC Mutt motorcycle.  I'd like to try and get my full licence this year and eventually love to own a Royal Enfield or Bonneville bike.
What's your favourite TV show—the one you're always watching on repeat?
At the moment it's definitely the Great Pottery Throwdown. I've been on a few clay/pottery courses but I'd love to spend more time and learn how to do pottery really well and eventually have my own potters wheel.
What's your favourite food product at Heritage and why?
The mooli – I'd never eaten one before starting at Heritage and now it appears regularly on my shopping list –  it's really fresh and perfect grated in a salad or a wrap.
Any favourite recipe to share?
You can see lots of my recipe suggestions on our blog pages.