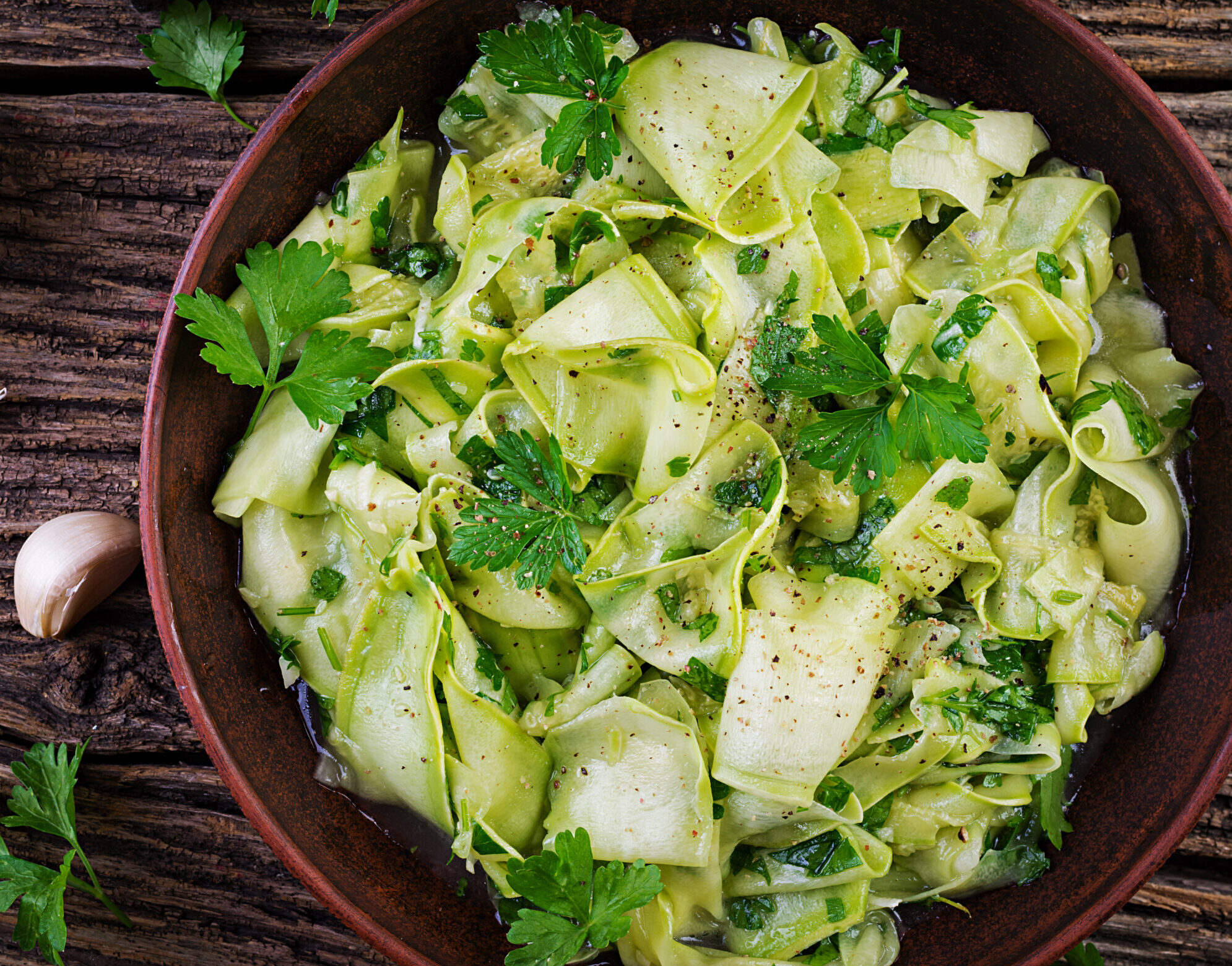 Emma's Courgette Ribbon Salad
This easy and unusual courgette salad looks beautiful and makes a lovely little side dish.  A perfect accompanying dish to a summer barbecue.  It's also really versatile, you can add in lots of different ingredients to change it up every time you make it. – Emma
4 Courgettes (green or yellow)
Sea salt
Freshly ground black pepper
1 red chilli
1/2 clove garlic
2 tbsps extra virgin olive oil
Juice of 1/2 a lemon
Fresh parsley
Method
Slice 4 courgettes lengthways as thin as you can (use a potato peeler or mandolin if you have one).
Scatter the slices over a large plate.
Deseed a red chilli and finely chop along with a minced ½ a clove of garlic.
Mix the olive oil, lemon juice with the salt and pepper, red chilli and garlic and pour over the courgettes
Add some fresh parsley to garnish.
Put in the fridge until you are ready to eat but eat within an hour of making ideally.