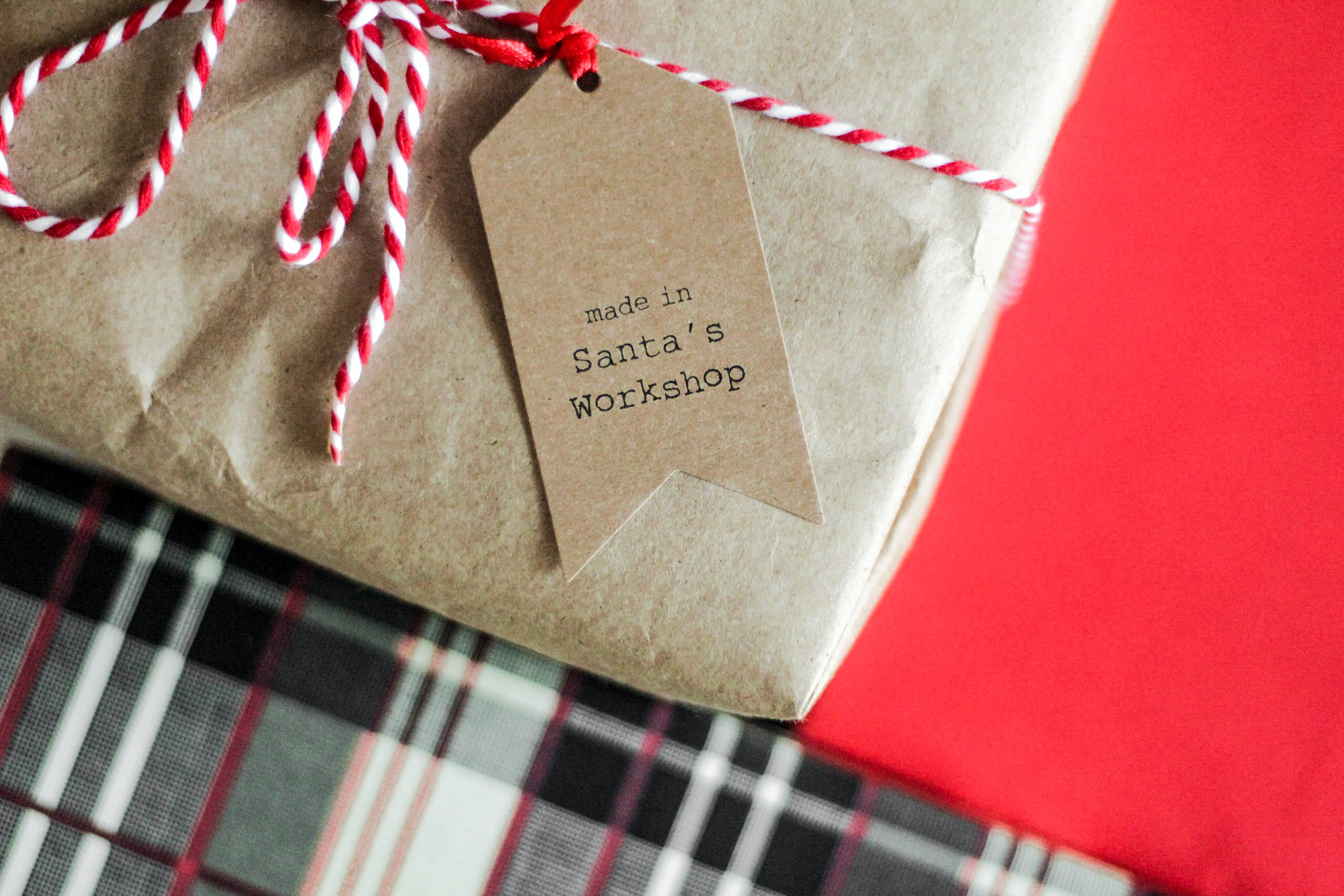 A Happy Heritage Countdown to Christmas
We're now just over 6 weeks away from Christmas and yet life as we knew it is going to be slightly different for some time still. It's safe to assume Christmas 2020 is going to be unlike one we've experienced before. With the uncertainty to how Christmas will look this year, we've put together some information about what we are offering as well as some ideas to inspire and help you with Christmas preparations and think a bit outside of the box.  Focus on experiences, the food, the activities, time together.
Get prepped in November…
If you've been furloughed (or have some time off in November) and want to do something fun to get prepared for Christmas why not take a look at our friends Flavour's online courses which start on the 6th November and run-up to the 12th December.
Grab some friends and family 'online via zoom' and join Flavour's for their Countdown to Christmas courses.  These short online courses which start from £10.00 for an hour to half and a half session include painting Christmas card workshops, chutney and truffle making, Christmas table setting, wreath making to festive meals from Italy.  Impress your friends with your Festive Cicchetti from Veneto or a Sicilian Christmas dinner. The festive menus will awaken your taste buds and make you feel like a true Masterchef.  Sessions are selling out fast so be quick! Find out more https://www.flavoursholidays.co.uk/online-classes/christmas/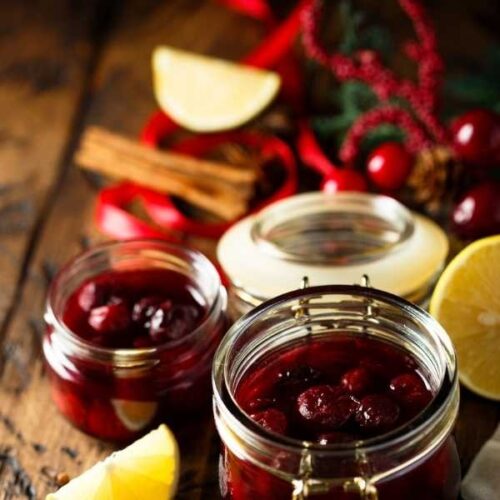 Heritage Christmas Product Focus…Shop and support local
Remember it's small, local businesses that have been hit hard over lockdown.  Buy your presents, food and drink all locally.  We are proud that a large percentage of our produce is locally produced and sourced.
Get your Christmas orders sorted in November so you can relax in December.  We've started to add more items to our Christmas fayre section on our 5aday box Christmas site. You can pre-order your turkey and veg boxes now (turkey orders need to be in by the 6 December) to be delivered on a pre-booked date between the 15th – 23rd December.
We are really excited to be supporting local producers and have added the Green Dragon pub in Market Lavington to our supplier list for Christmas.  They will be making and supplying some delicious Christmas puddings.  We will be adding more to our local tipples section with bottled beer from Stone Henge Ales. Check out our other suppliers from Arkells, Lilley's cider, Stealth Brew Company and wine from a'Beckett's Vineyard based in Littleton Panell.
Looking for a different advent calendar this year, how about something a bit more cheesy? – We are now stocking some fantastic cheese ones for £12.95 but be quick as we have limited stock. Behind each door are Mini Cheeses & Cheesy Jokes, perfect for the cheese lovers in your family. Pair with some of our tasty cheese crackers.
We also have some fantastic wreaths, mistletoe, and Christmas tree saplings to plant your own tree for future years (or for that understated look). All sourced from the South West.
Have you seen our variety of truffle gifting sets from the Cotswold based company Truffle Hunter, perfect for the cooking connoisseur in your life?  Check out all these items in our Christmas Fayre tab 
Can't be bothered to prep your own veg? We have you covered with pre-prepped veg for Christmas, available now in our top-up boxes & prepared veg section.
Lowerfields Christmas Trees
Lowerfields Farm will be selling Christmas trees again this year on-site.
We are pleased to be able to offer our customers 10% off a tree if you pick up direct from the farm.  Quote: Heritage to get your discount. Keep an eye on their Facebook page for a confirmation of the sale dates which are currently set to start from the 21th November – 29th November https://www.facebook.com/lowerfieldsfarmchristmastrees.
If you buy they will also give you a voucher for 10% off your next shop using our click and collect service at the farm using our Heritage at Home website.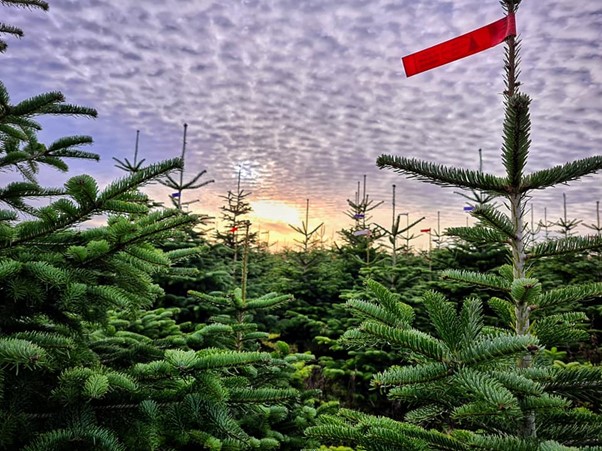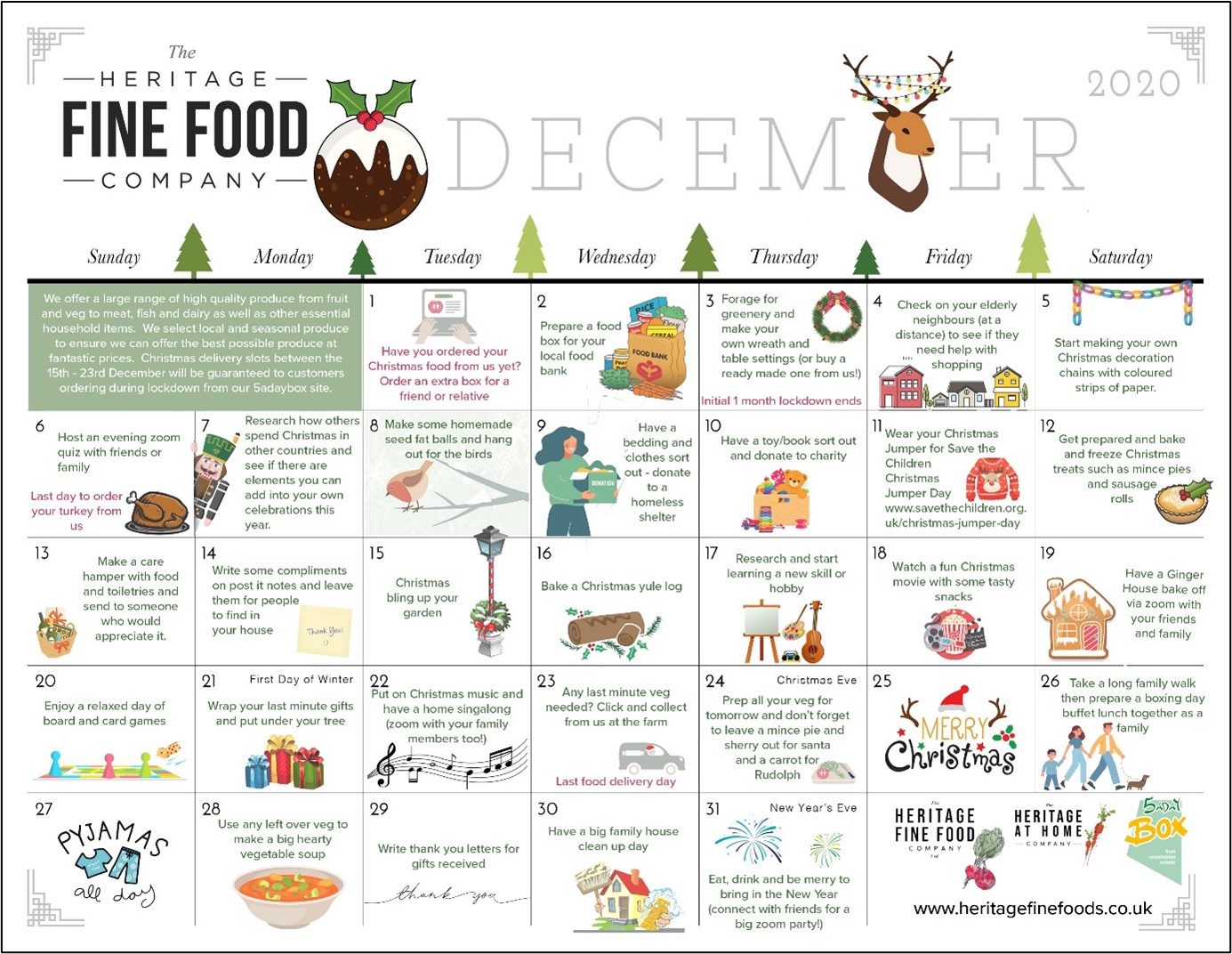 Take part in our daily activity advent calendar from 1 Dec
We have created a fun calendar with reminders and activity suggestions in the run-up to Christmas, print it out or create your own.
Download the advent calendar here.
The advent calendar includes activities such as gingerbread house bake-offs, pyjama days, sorting out and donating to charity, crafting, researching new hobbies and lots more.  We've added our deadline days for ordering a turkey and last day of delivery. Share with us on our Facebook page what you get up to.
Can't take the kids to see Santa at a grotto this year, let Santa come to you!
Some local towns are still arranging for Santa to come around on a float (normally arranged by the Lions club so keep an eye out). Google for your local town and lions club.
The beauty of the internet is that everything is accessible!  And if you can't go to see Santa – then maybe he can come to see you!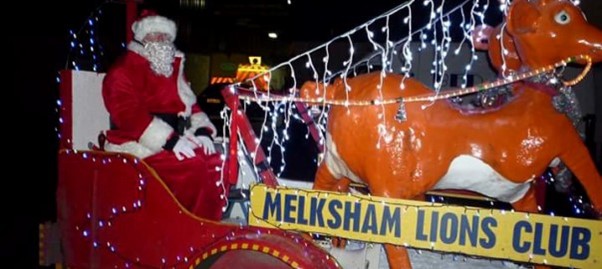 Check out Google's Santa Tracker for games and a countdown to Christmas.
Official Norad Tracker (from 1 Dec)
If you have an Amazon Echo, you can ask 'Alexa, how many days until Christmas?' and receive messages from the North Pole or ask 'Alexa, open my gift' and Alexa will tell you a joke, a fun fact or sing a little musical.
If you have a Google Home speaker, you can call the Santa hotline by saying 'OK, Google, talk to Santa's hotline.'
This will connect you with the man in the red suit. Give him your name and tell him whether you've been naughty or nice this year. Then you tell Santa what's on your wish list for Christmas. Santa will then send your list to his elves.
Need some gift wrapping inspiration…
Tea towel
Choose a gift wrap idea that also doubles as a gift: a tea towel. Bundle a bottle of wine, olive oil, sauce or balsamic vinegar for a present that will go straight to the kitchen.
Source: Shutterfly
Baked Goods Boxes
Take empty cardboard boxes from rolls of cling film, baking paper or foil. Paint them with festive colours and designs for decorative baked good gift boxes or other food gift ideas.
Source: Aunt Peaches
Holiday Lights
Christmas lights aren't just for hanging on your roof. Cut open brown paper bags to create your wrapping material. Then, draw or paint a set of holiday lights on the paper for a jolly feel.
Source: Burlap and Blue
Washi Tape Weave
Washi tape isn't just for home decor. You can use it to dress up your gift wrapping, too. Create a layered effect by weaving the tape horizontally and vertically in an alternating pattern.
Source: DIY Inspired
3D Wrapping
Wrapping gifts for your kids, grandchildren or nephews? Create your own interactive gift wrap by glueing on their favourite toys like cars, crayons or building blocks.
Source: Line Across
Rustic Wrap
For easy Christmas wrapping, choose solid-coloured paper and a simple gift tag. Add a bit of rustic flair with evergreen branches secured with decorative cord or twine.
Source: Mountain Modern Life
Jingle All the Way
Make your gifts jingle with joy. Fasten tiny bells to your packages using string. Choose a colour of string or twine that complements your wrapping paper.
Source: My Love of Style
Ribbon and Holly
Giving baked goods away this Christmas? Wrap your holiday treats in kraft boxes lined with food-safe tissue. Adorn the outside with striped ribbon and a twig of holly for a very merry look.
Source: Nine and Sixteen
What to cook this Christmas?
Check out our Pinterest board with lots of inspiration.
Also keep an eye out for our special recipe boxes which are coming soon which include a great vegetarian centrepiece, a pudding and some canapes.
Here's to a very Happy Heritage Christmas!
We're here to help so any queries please do email us at helpdesk@heritagefinefoods.co.uk or call on 01380 860968