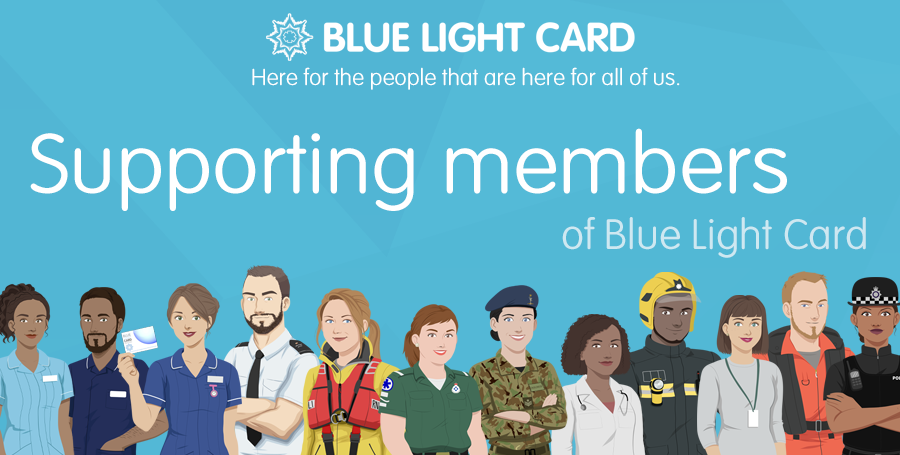 Heritage Fine Foods are proud to be supporting the Blue Light Card discount scheme on the Heritage at Home website.
Get 15% OFF all orders over £25.00.
Blue Light Card provides those in the NHS, emergency services, the social care sector and armed forces with discounts online and in-store. Blue Light Card also works with small and large companies across the UK to get involved in supporting the blue light community by offering their members discounts through Blue Light Card.
Simply head over to https://www.bluelightcard.co.uk/ and log in (or sign up) and search for Heritage Fine Foods to find the discount code.
Please note this code does not work on our 5adaybox website.
Discount is eligible for those in our delivery areas: BA1, BA2, BA3, BA4, BA5, BA6, BA7, BA8, BA9, BA10, BA11, BA12, BA13, BA14, BA15, BA21, BA22 7, BA22 8. BS1, BS2, BS3, BS4, BS5, BS6, BS7, BS8, BS9, BS13, BS14, BS15, BS16, BS25, BS26, BS27, BS28, BS30, BS31, BS39, BS40, BS41, BS48 3. OX12, PO1, PO2, PO3, PO4 PO5, PO6, PO7, PO12, PO13, PO14, PO15, PO16, PO17, RG14, RG17, RG18, RG19, RG20, SN1, SN2, SN3, SN4, SN5, SN6, SN7, SN8, SN9, SN10, SN11, SN12, SN13, SN14, SN15, SN16, SN25, SN26, SO14, SO15, SO16, SO17, SO18, SO19, SO20, SO21, SO22, SO23, SO24, SO40, SO41, SO42, SO45, SO50, SO51, SO52, SO53, SP2, SP3, SP4, SP5 1, SP5 2, SP5 3, SP5 5, SP7, SP8, SP9.
WHO QUALIFIES?
4×4 Response
Ambulance Service
Blood Bikes
Border Force
British Army
Cave Rescue
Community First Responders
Fire Service
Highways England Traffic Officer
HM Armed Forces Veterans
HM Coastguard
HM Prison Service
Immigration Enforcement
Lowland Search and Rescue
MoD Fire Service
MoD Police
Mountain Rescue
NHS
Police
Red Cross
Reserve Armed Forces
RNLI
Royal Air Force
Royal Marines
Royal Navy
Search and Rescue
Second Line Responders
Social Care Workers
St Andrews Ambulance
St John Ambulance
UK Visas and Immigration