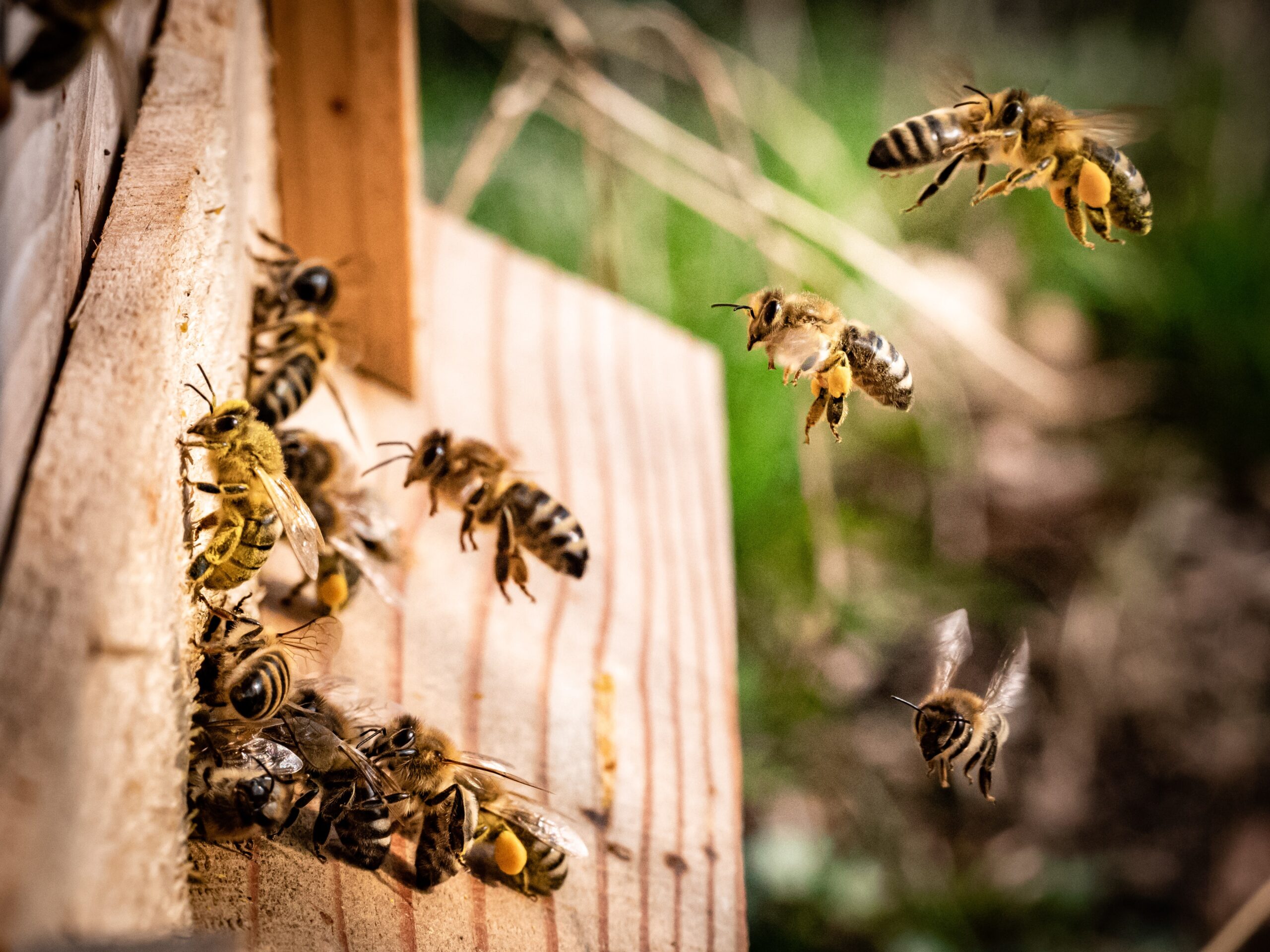 Did you know that the 20th May is World Bee day?
Honey is definitely nature's gift to our table and it is one of the most extraordinary foods that we can eat. It is sweeter than sugar, absorbed more quickly, contains vitamins, minerals and enzymes, and has been used therapeutically for centuries.
With so much press over recent years, it's a good reminder to know that bees are not just important for providing us with a tasty treat, they are vital for stable, healthy food supplies. They are key to the varied, colourful and nutritious diets we need and have come to expect.
Disease, environmental pressure and lack of food through the decline in wildflowers has had a huge impact on the bee population, did you know that 97% of native British Wildflower habitat has been lost since World War 2. Wildflower habitats are where bees and butterflies make their lives. Biodiversity is crucial for many reasons and wildflowers are crucial to biodiversity.
Quick Bee Facts
Since 1900, the UK has lost 13 species of bee, and a further 35 are considered under threat of extinction. None are protected by law. Across Europe nearly 1 in 10 wild bee species face extinction.
The European Union is the second-biggest world producer of honey.
There are 81 million western honey bee hives globally.
Concerns with the population of the honey bee started in the winter of 2006–2007.
Varroa mites were the most significant impediment to maintaining healthy bee populations.
Globally, there are between 80 million and 100 million managed beehives.
9.2% of Europe's bee species are near extinction.
Source: petpedia.co/bee-statistics/friends of the Earth
What can you do to help?
The bee conservancy provides 10 ways to help save bees including
Planting a bee garden
Going chemical free
Becoming a community scientists
Providing trees for bees
Create a bee bath
Protect ground nesting bees
Leave stems behind
Teach tomorrow's bee stewards
Host a fundraiser
Support local beekeepers and organisations.
Find out more about each area here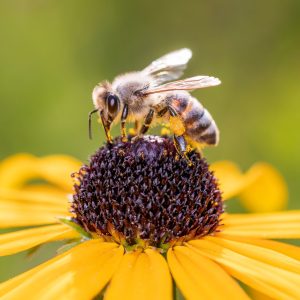 Honey, honey
We stock two varieties of local Henge Honey for you to enjoy.
Henge Honey is a boutique honey produced from the wildflowers of Wiltshire & the Salisbury Plain. Nature's direct health food – buy local. We sell the clear and set honey.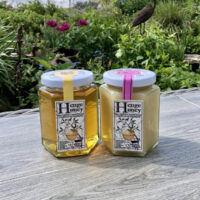 Before you buzz off, here is a recipe for the perfect honey cake…
This easy honey cake is perfect for an afternoon tea!
125g Clear Honey (plus 2tbsps for drizzling over the top of cake)
125g unsalted butter
75g light soft brown sugar
175g self raising flour
2 free range eggs (beaten)
a little icing sugar, to decorate (optional)
Method
This is not a big tall cake – it's meant to be quite shallow. It has almost a slightly chewy texture and is bursting with honey flavour.
Preheat the oven to 180°C/fan 160°C/Gas 4.
Line and grease the base of a 20cm round cake tin.
Put the honey, butter and sugar into a small pan and heat very gently until the sugar and butter have melted.
Take the pan off the heat, add the flour and eggs and beat together. Pour into the cake tin and bake for 30 minutes.
Check the cake after 20 minutes and cover with greaseproof and baking paper to stop it from going too brown on top.
Sit the cake in the tin on a cooling rack for 10 minutes. Then, use a skewer to poke holes in the cake.
Warm the remaining honey in a pan and drizzle over the cake.
When totally cool, take out of the tin and dust with icing sugar if desired.