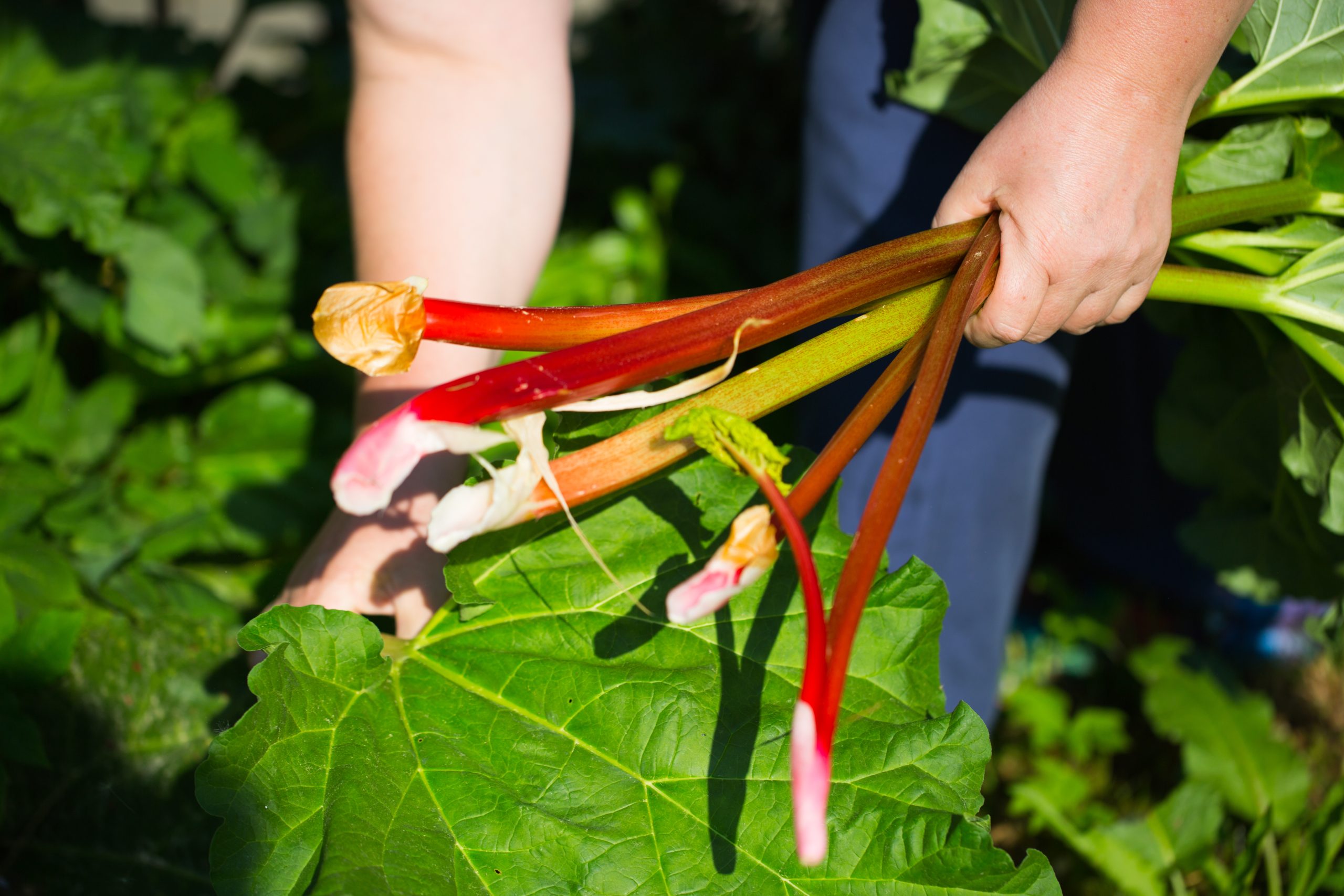 Rhubarb – delicious in pies, puddings and other tart desserts, rhubarb is also an excellent addition to preserves, sauces and jams and works really well with pork too. It's low in cholesterol and sodium, keeps the body cleansed and offers a  good source of dietary fibre, vitamins C and K, calcium, potassium and more.
In the earlier 16th centuries rhubarb was used for medicinal/healing purposes, it wasn't until the 19th century that it became popular as a food.  The redder the stalk the sweeter the flavour, all rhubarb is quite bitter in taste so a great substitute for cranberries and a good match for sweeter fruit like strawberries.  The rhubarb leaves are poisonous so they should always be discarded.
Here are our top recipe choices to use it….please share your makes with us over on Facebook.
Rhubarb & Vanilla Ice Cream
A simple no-churn ice cream that incorporates stewed rhubarb – no ice cream machine required.
Source: Faithfully Gluten Free, view recipe here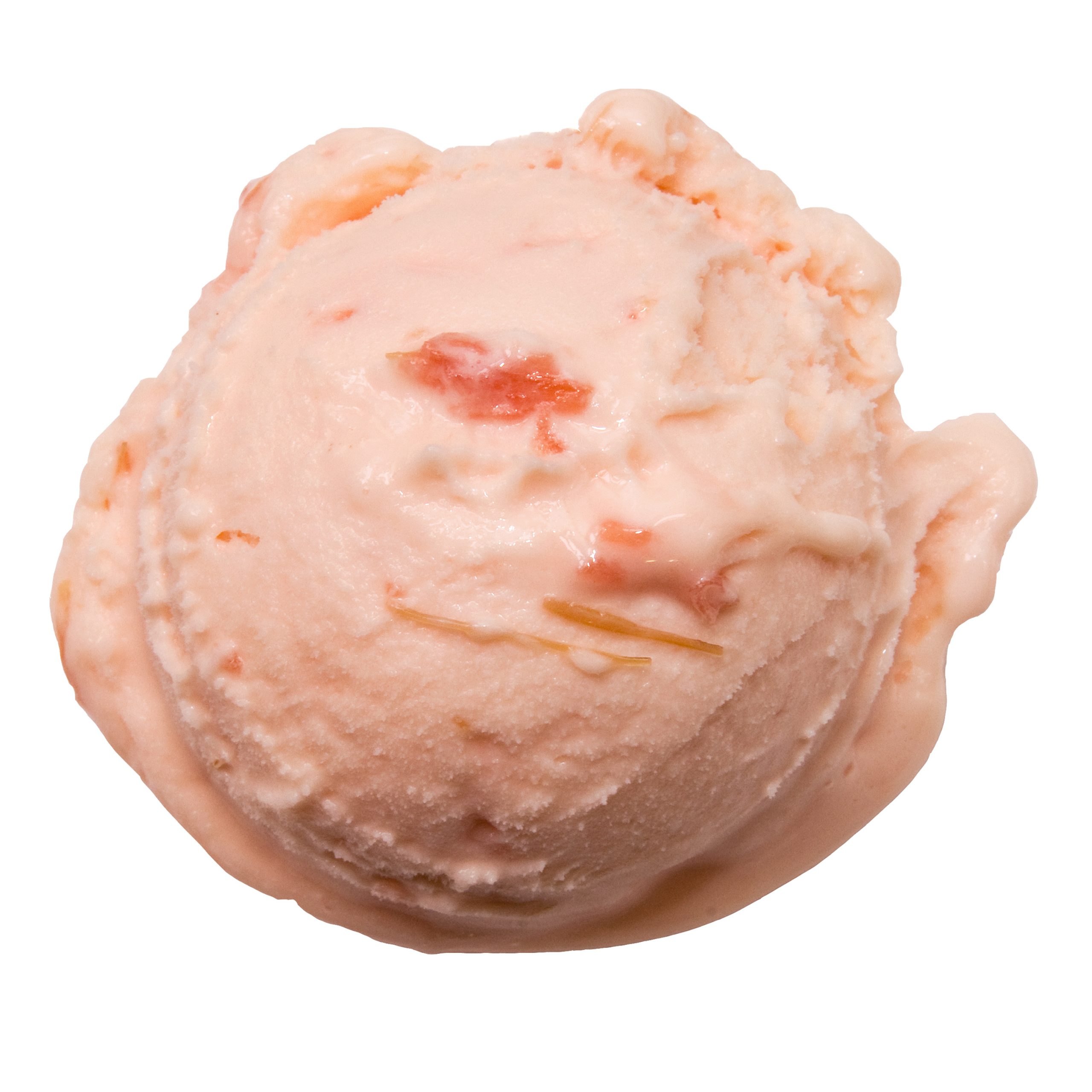 White Chocolate Panna Cotta with Stewed Rhubarb
Prep time: 45 mins + soaking + setting
This classic, creamy dessert is enriched with white chocolate, which provides a perfect contrast to the sharpness of the rhubarb.
Source: Olive Magazine, view the recipe here
Rhubarb & Custard Cupcakes
A classic flavour combination, creamy custard buttercream and a tart rhubarb centre.
Source: Iheartkatiecakes, view the recipe here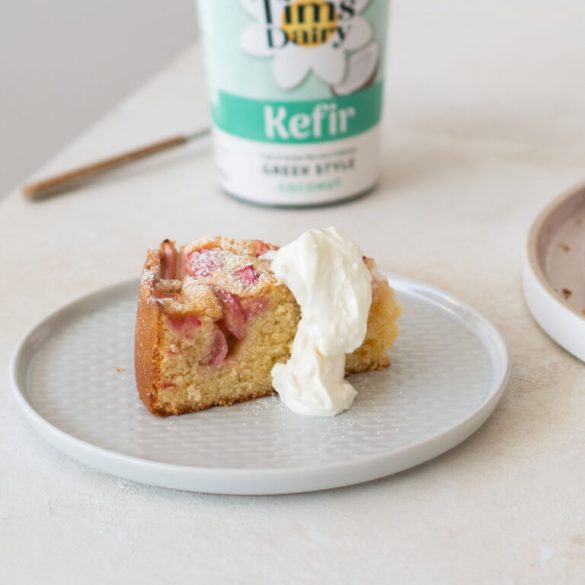 Rhubarb & Ginger Cake with Coconut Kefir
A perfect way to end an afternoon tea!
Source: Tims Dairy, find the recipe here
Rhubarb & Custard Layer Cake
This glorious rhubarb and custard layer cake is so pretty: its jaw-dropping decoration makes it perfect for special occasions. If you want to make the cake less fancy, it tastes just as good unadorned.
Source: Delicious Magazine, view the recipe here