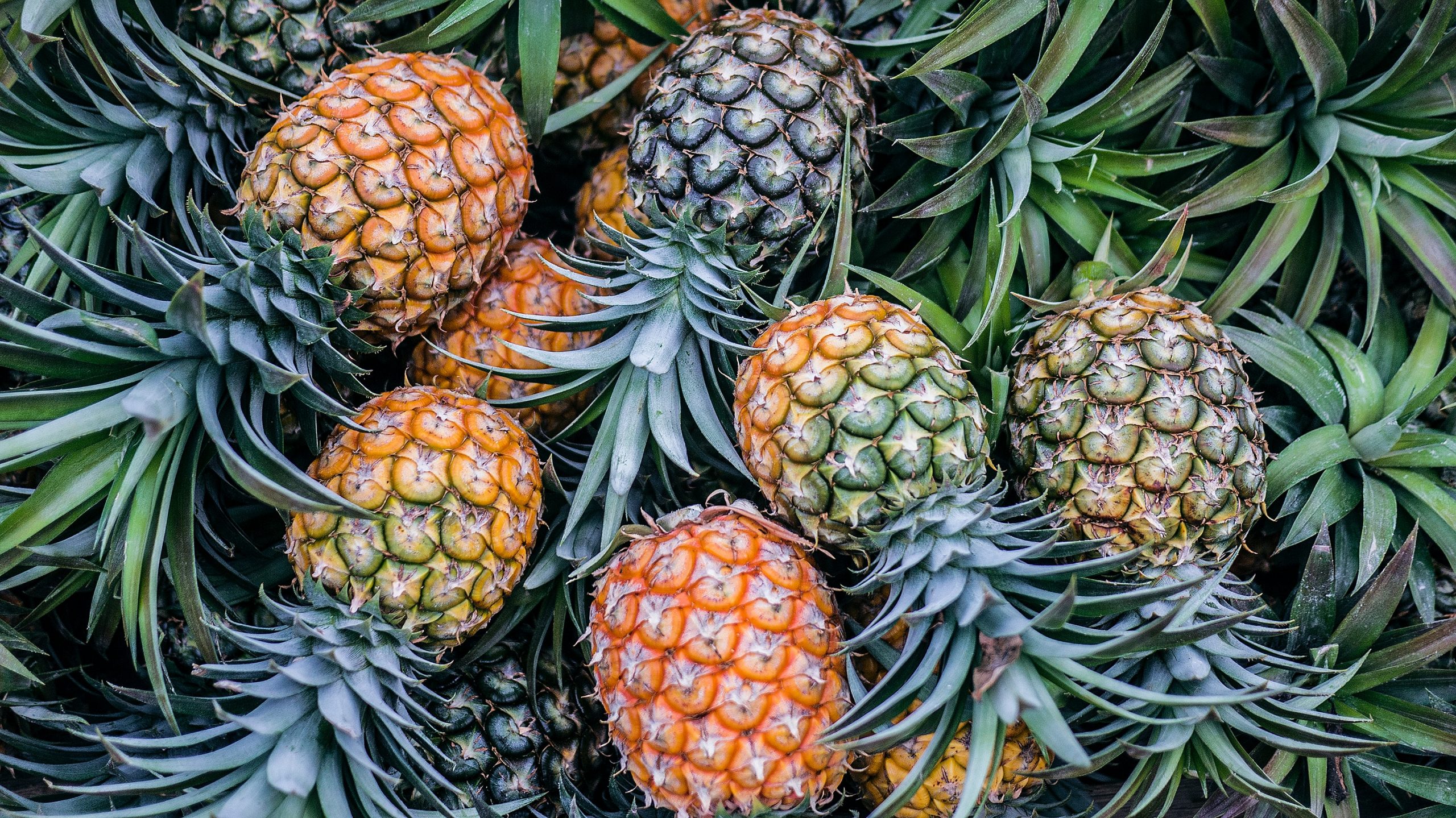 Today is International Pineapple Day ! 🍍
Pineapples are 86% water, meaning 100g of pineapple is only 50kcals, making it a healthy snack option. Pineapples are also rich in manganese and vitamin C.
Fun Pineapple Facts
Pineapples can reduce inflammation and prevent the development of blood clots.
Pineapples were such a status symbol in 18th century England that you could rent one for the evening to take to a party.
In Hawaiian, pineapple is called "Hala kahiki".
Despite the name 'pineapple', the fruit is neither a pine nor an apple.
Pineapples take about 18-20 months to become ready to harvest.
The Hawaiian pizza was first created in Canada in 1962 by a Greek immigrant called Sam Panopoulos.
In 2017, the UK imported more than 168,000 tonnes of pineapples.
Did you know you can pull apart the individual fruit from a ripe Pineapple?
Belly Pork & Pineapple Burritos
The combination of pork and pineapple works so well. Try it here with a touch of chipotle for a Mexican feel, served in tortillas, for a casual get-together.
Recipe Source: BBC Good Food, find the recipe here
Fish Curry in Pineapple and Coconut Sauce
Check out this vibrant fish curry with juicy pineapple. This easy curry dish is packed with plenty of flavours and under 500 calories per serving – a great midweek meal for four.
Recipe Source: Olive Magazine, find the recipe here
This cheesecake is a pure delight that will transport you to the tropics in no time! A rich, creamy cheesecake filling, infused with cream of coconut and pineapple chunks make this dessert extra special. Just use your fresh pineapple instead of tinned!
Recipe Source: A Classic Twist, find the recipe here
This can easily be made at home using a few simple ingredients.
Recipe Source: Bellyfull, find the recipe here
A tropical blend of rich coconut cream, white rum and tangy pineapple – serve with an umbrella for kitsch appeal
Recipe Source: BBC Good Food, find the recipe here
Non-alcoholic Pineapple Mojito
Cool, refreshing skinny pineapple mojito that is naturally sweetened and healthy. Non-alcoholic and loaded with flavours from fresh fruits.
Recipe Source: Watch What U Eat, find the recipe here