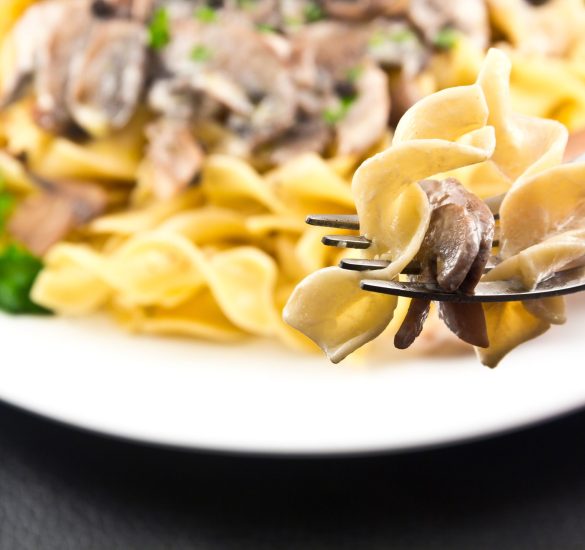 Mushroom Stroganoff – Eat Healthy for Less
This is the tastiest mushroom stroganoff recipe that is easy to make and ready in just 20 minutes. It's creamy and so delicious. Let us know if you have a go at this dish and tag us in picture on Facebook and Instagram.
Recipe source Bianca Zapatka – Find the recipe here
Nutritional Information (per serving): Calories 376kcals; Carbohydrates 52.7g; Dietary Fibre 3g; Total Fat 9.8g; Sat Fat 4.9g; Protein 21g; Salt 0.2g.