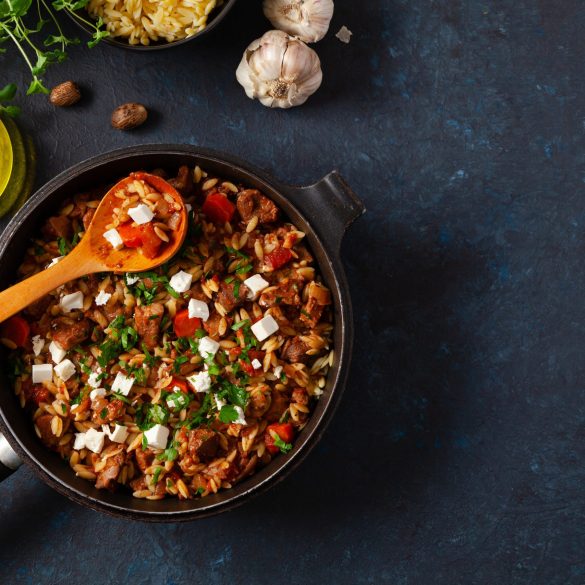 Greek Baked Orzo – Eat Healthy for Less
This oven-baked Mediterranean orzo, one-tray meal is so easy to make that it's sure to be a regular on your summer menu. Stir through chopped parsley, crumbled feta and freshly squeezed lemon juice to add a tangy finish to this dish.  You can also add some meat – lamb works really well.  Let us know if you have a go at this dish and tag us in a picture on Facebook and Instagram.
Nutritional Information (without added meat): Calories 363 kcals; Carbohydrates 53.4g; Total Fat 10g; Saturated Fat 4g; Protein 13.8g; Fibre 5.5g; Salt 1.1g.
Recipe source: A pinch of Yum, Find recipe here