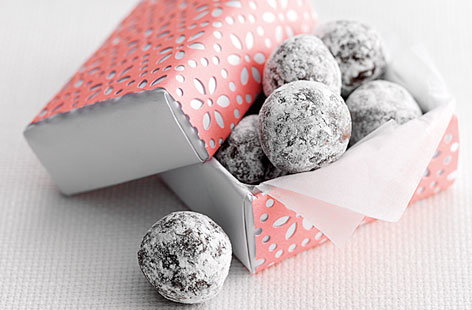 The Gift of Food at Christmas
Christmas is a time to spend with family and friends and a great time to celebrate amazing food. Christmas lunches, boxing day leftovers and tucking into an edible gift on Christmas afternoon whilst watching a classic Christmas film or playing some board games.
We have some delicious recipes perfect for wrapping up as gifts and giving to someone special. We also know that Christmas can be an extremely busy time for some, so if you are busy prepping other amazing things for Christmas, we have got you covered with some delicious foodie hampers and gifts.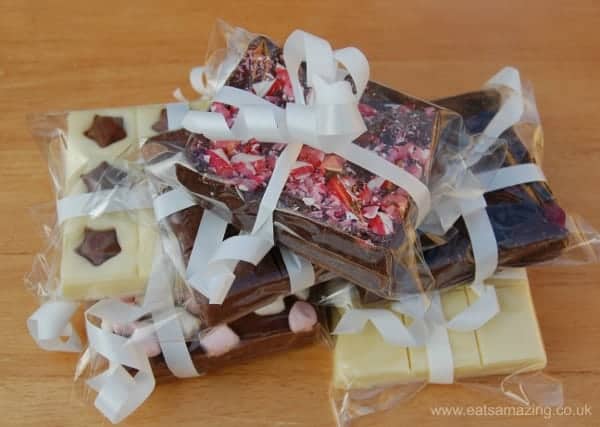 Two-Ingredient Chocolate Fudge
Time: 5 mins + setting time
This easy, two-ingredient, 5-minute fudge is a perfect gift to give to friends or colleagues. Simply make up a batch using dark, milk or white chocolate, add various toppings, wrap and giveaway!
Source: Eats Amazing
1 x 400g tin condensed milk
500g dark chocolate/ 500g milk chocolate/ 600g white chocolate
Toppings of your choice – crushed candy canes, marshmallows, chocolate stars, dried fruit, nuts…
Method
Line a small rectangular baking tray or cake tin with baking parchment or tin foil.
Break or chop the chocolate of your choice into pieces and place in a large microwavable bowl. Pour over the condensed milk and mix together well.
Pop the bowl into the microwave and heat in short bursts of around 30 seconds, taking it out and stirring in, until the chocolate has almost melted. Be careful not to overheat.
Once the chocolate has melted, beat well with a wooden spoon until it all comes together smoothly. If you would like to mix anything into the fudge, throw it in at the point and stir to mix in.
Tip into the tin and spread around so it is in an even layer in the tin. Use a palette knife or spatula to smooth the top. If using toppings, add at this point, pushing them into the fudge quickly before it sets.
Pop the tray of fudge into the fridge and leave to set. Once it has set hard, take it out and cut into pieces. Cut into 6 mini slabs, scoring line into the top and packing in cellophane bags to give as gifts.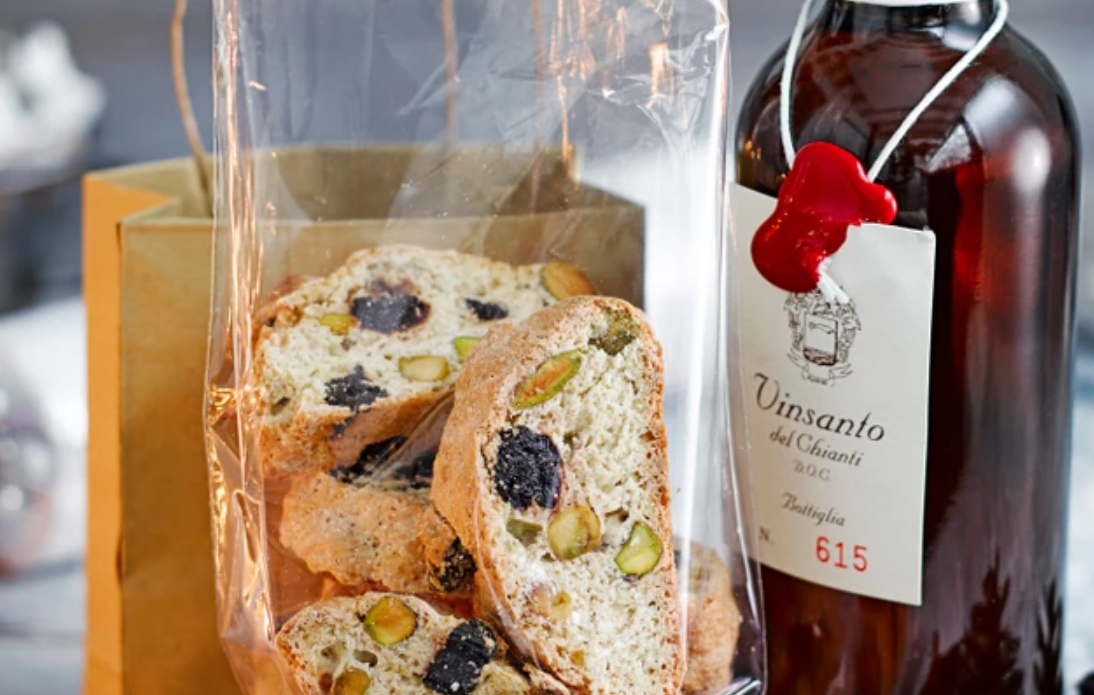 Pistachio & Cherry Biscotti
These Tuscan biscuits are a perfect Christmas gift as they keep well. Traditionally, they're served with glasses of vinsanto, into which they're dipped before eating but are just as delicious dipped in a hot cup of coffee.
Method
Heat the oven to 180C/fan 160C/gas 4 and line 2 baking sheets with baking paper. Mix the dry ingredients together in a large bowl. Make a well in the centre and pour in the eggs and amaretto. Mix until a dough is almost formed, then bring together with your hands. The dough will be pretty stiff.
Divide into 4 equal pieces, and with damp hands roll into 20cm long sausage-shapes. Put 2 sausages on each baking sheet, well-spaced apart, and press down to flatten.
Bake for 30 – 35 minutes then remove from the oven and once just cool enough to handle, slice into 1.5cm thick pieces.
Arrange on the baking sheet and return to the oven for 6 minutes, turning them over halfway through. The biscuits might still feel quite soft, but they'll crisp up as they cool.
Once cool, package into cellophane bags.
If you're too busy to put your own hampers or homemade food gifts together, then we have carefully curated luxury products to put together 4 luxury gift hampers.
The Best of the West Hamper – £32.50
Indulge someone with a collection of South-West favourites including;
Caramelised Onion Marmalade
Garlic Dorset Sea Salt
Cheddar Biscuits
Isle of Wight Blue cheese
English Truffle Oil
Deluxe Breakfast Hamper – £29.95
Bursting with amazing products for a delicious deluxe breakfast including;
Box of Dorset cereals
Jar of Henge Honey
Jar of Three Fruit Marmalade
Box of 18 quail eggs
Packet of Scottish Smoked Salmon
Cheese Lovers Hamper – £29.95
A great way to try different cheeses and the perfect gift for any cheese lover, this hamper includes;
Glastonbury Cheddar
Cotswold Brie
Potted Blue Stilton
Crackers
Jar of Chutney
Beer & Snacks Hamper – £19.95
A lovely gift that will put a big smile on any beer and snack lovers face! This hamper includes;
A bottle of beer
2 packets of nuts
2 packets of olives
2 packets of biltong
Hamper contents subject to change based on supply difficulties.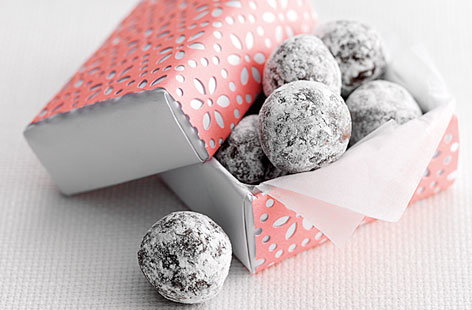 Chocolate Orange Truffles
Time: 45 mins + setting time
Add in some orange liqueur for a boozy twist.
These little chocolate goodies are great for any chocolate fan and they are so simple to make!
Method
Put the orange juice and zest in a small pan and simmer until the liquid has reduced to 1 tsp.
Put the chocolate into a bowl. Meanwhile, pour the cream into a heatproof jug and place in the microwave in 30 second intervals until the cream is bubbling.
Pour the cream over the chocolate along with the orange syrup. Wait 30-60 seconds then stir together until the chocolate has completely melted and the mixture is smooth. Place in the fridge to set, around 2 – 3 hours.
Use a melon baller or a teaspoon to scoop out the balls. Roll each in your hands then roll them in icing sugar. Set aside on a plate and refrigerate until ready to serve.
Truffles can be kept in an airtight container in the fridge up to a week.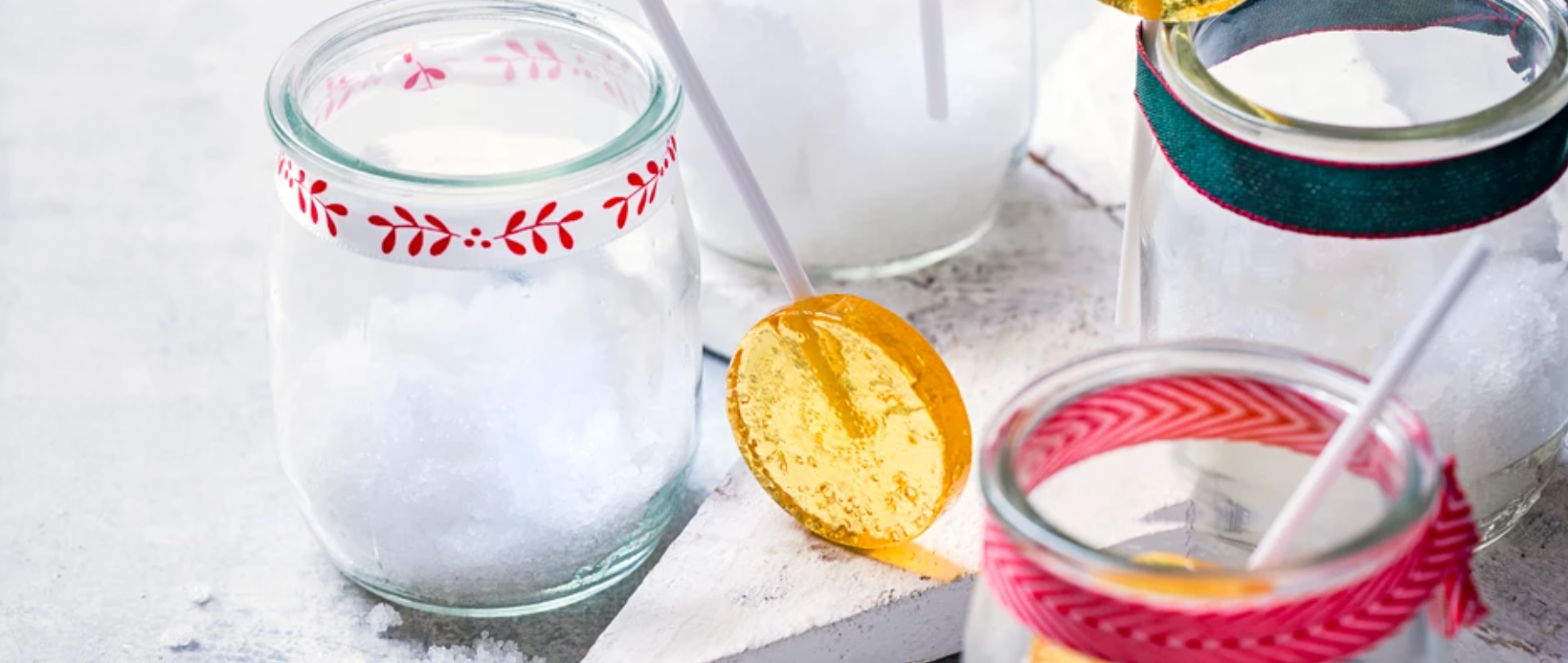 Check out these gin and tonic dip dabs, a fun grown-up version of a childhood favourite. You can substitute any other flavouring for the gin and tonic – orange or lemon extract also work well.
Source: Olive Magazine
For the lollies
For the Sherbet
150g granulated sugar
1 tbsp citric acid
1 tbsp gin & tonic flavouring
Method
Put the sugar and cream of tartar in a pan with 100ml water. Heat gently until the sugar is completely melted, then increase the heat and boil until the mixture reaches 'hard crack' (about 152C) on a sugar thermometer. Try not to move the syrup around too much, as it can catch around the edges, which will make the syrup turn a little brown. Once hard crack is achieved, remove from the heat and stir in the lemon extract.
Carefully spoon the sugar into moulds or spoon in blobs onto a silicone matt and push in lolly sticks as quickly as you can. Leave to set for 2 hours until completely set.
To make the sherbet, put the sugar, citric acid and gin and tonic flavouring into the small bowl of a food processor and whizz. Divide the sherbet between little bags or containers and add a lolly to each.
For loved ones with a sweet tooth, why not treat them to a box of sweets or some handmade chocolates? From our friends at Marlborough Confectioners, we have;
Perfect gift as part of a hamper or for someone you completely forgot to buy for. Find them on our Christmas gifts page.