Win a Bay Tree Christmas Hamper for you and your best friend
We've joined forces with The Bay Tree to offer you a chance to win a fantastic Bay Tree Christmas hamper for yourself and your best friend.
To be in with the chance of winning simply head over to our facebook pinned post and:
Tag your friend

Let us know why they deserve to win

Include the first part of your postcode (to check you are in our delivery area).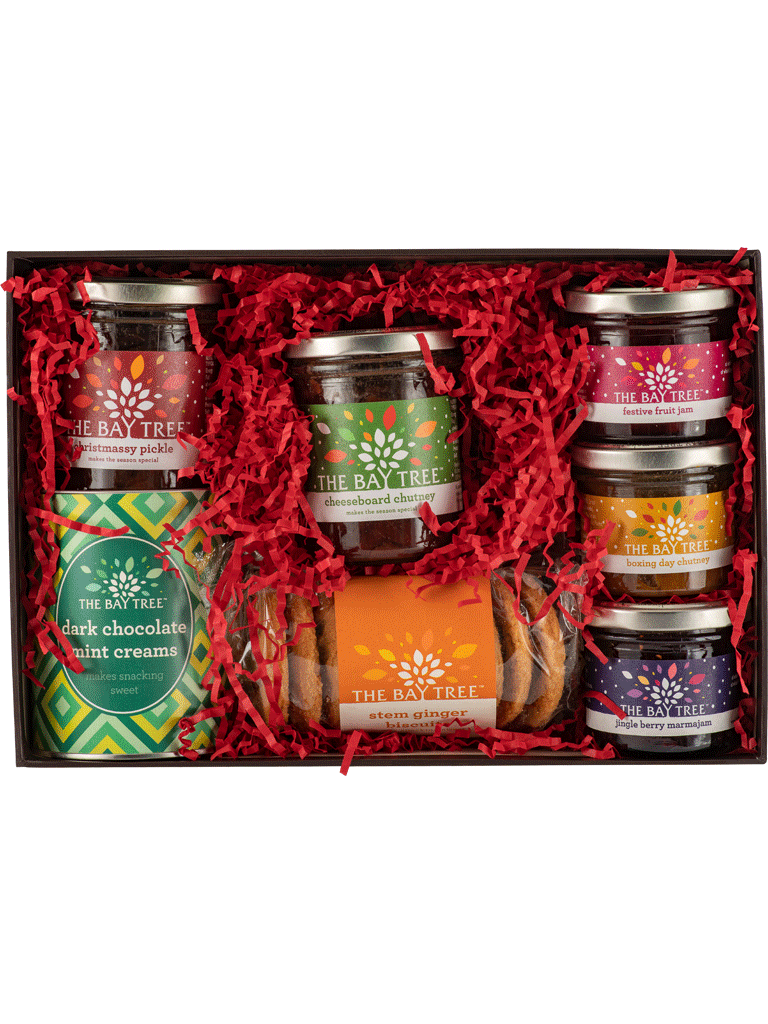 The competition is open to those aged 18 years or over, excluding employees and their immediate families (spouse, parent, child, sibling, grandparent and/or "step" family) of Heritage Fine Foods and The Bay Tree.
Competition ends on 1st December
The winners will be notified by direct message via the account provided at the point of entry and will have 5 days from notification to claim their prize. If a winner does not claim their prize within this timeframe we reserve the right to withdraw prize entitlement and will award the prize to a reserve drawn at the same time as the original.
This prize promotion is open to those in our delivery areas only ( BA1, BA2, BA3, BA4, BA5, BA6, BA7, BA8, BA9, BA10, BA11, BA12, BA13, BA14, BA15, BA21, BA22 7, BA22 8. BS1, BS2, BS3, BS4, BS5, BS6, BS7, BS8, BS9, BS13, BS14, BS15, BS16, BS25, BS26, BS27, BS28, BS30, BS31, BS39, BS40, BS41, BS48 3. OX12, PO1, PO2, PO3, PO4 PO5, PO6, PO7, PO12, PO13, PO14, PO15, PO16, PO17, RG14, RG17, RG18, RG19, RG20, SN1, SN2, SN3, SN4, SN5, SN6, SN7, SN8, SN9, SN10, SN11, SN12, SN13, SN14, SN15, SN16, SN25, SN26, SO14, SO15, SO16, SO17, SO18, SO19, SO20, SO21, SO22, SO23, SO24, SO40, SO41, SO42, SO45, SO50, SO51, SO52, SO53, SP1,SP2, SP3, SP4, SP5 1, SP5 2, SP5 3, SP5 5, SP7, SP8, SP9).
It is the responsibility of the entrant to provide correct, up-to-date details when entering the prize promotion and acceptance of the prize. We cannot be held responsible for winners failing to supply accurate information which affects prize acceptance or delivery of their prize. The prize will be sent out directly to you from The Bay Tree Company.
Our decision is final and binding. No correspondence will be entered into. Entry implies acceptance of these terms and conditions.
Prizes must be accepted as offered by the named winner. There is no cash or alternative prizes, in whole or part. The prizes are not transferable and cannot be resold.
We reserve the right, at its sole discretion, to eliminate or disqualify any entries or entrants that it regards as being in breach of these terms and conditions or the spirit of the Promotion. Those who try to circumvent the entry process and/or entry instructions by any method, will be disqualified and any prize award will be void.
The Promoter and the Supplier reserve the right to cancel, amend, withdraw, terminate or temporarily suspend this promotion in the event of any unforeseen circumstances or technical reason outside its reasonable control, with no liability to any entrants or third parties, but will use all reasonable endeavours to avoid consumer disappointment.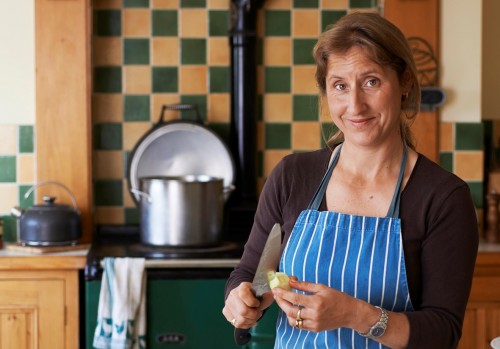 Having grown up making delicious preserves with her mother, The Bay Tree's founder, Emma Macdonald, has always had an obsession for food and the pursuit of taste.  This passion for discovering exciting and innovative flavours saw her travel the world as a chef, before launching The Bay Tree.
Their early days were humble, with Emma lovingly creating batches of Aga dried tomatoes and Cucumber Relish in her mother's kitchen.  Within days of launching Fortnum & Mason and Harvey Nichols were keen to place orders and the kitchen was quickly outgrown.  Emma moved The Bay Tree to their first manufacturing unit, where she continues developing new ranges and exploring new flavour profiles.