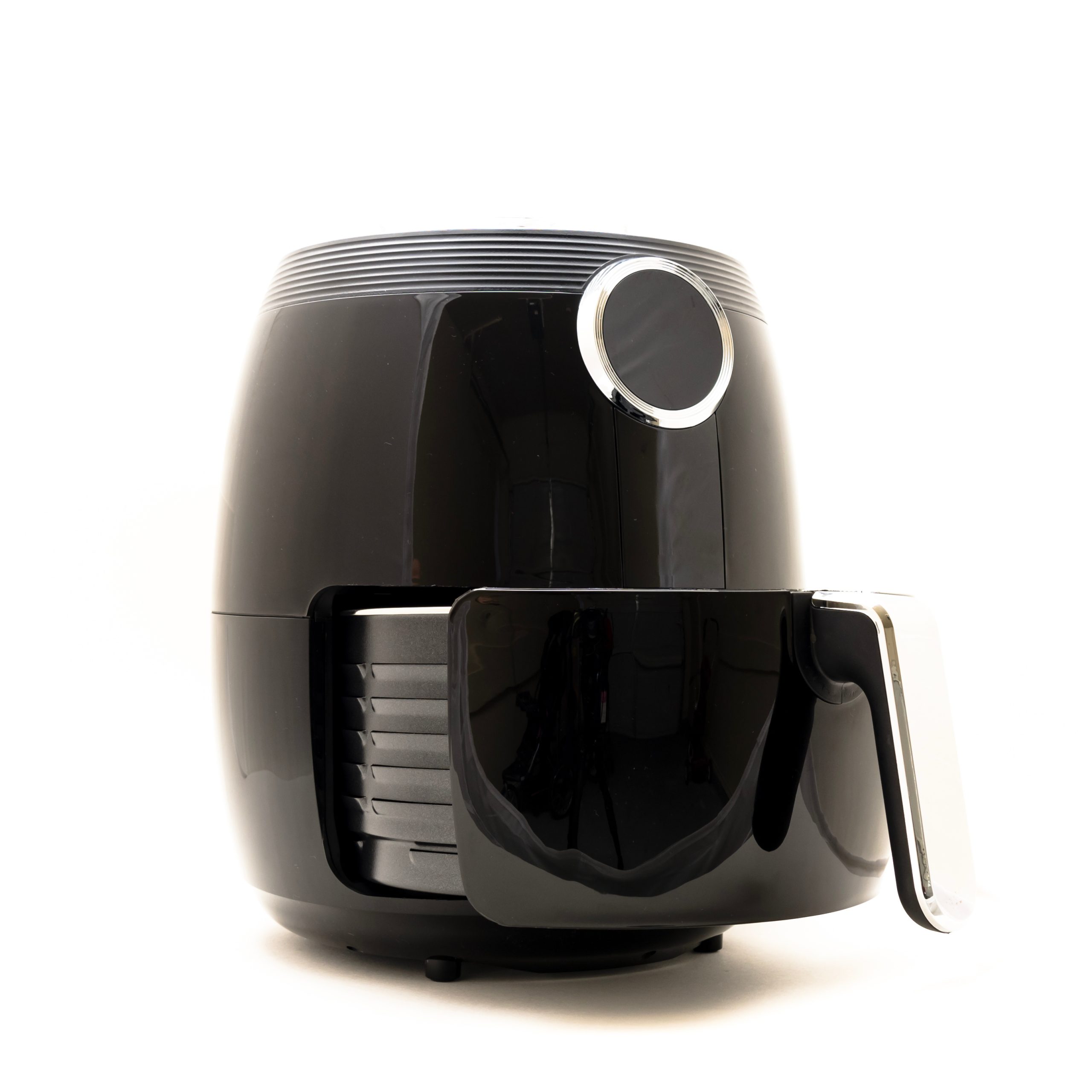 An air fryer is similar to an oven in that it bakes and roasts, but the difference is its heating elements are only located on top and are accompanied by a large, powerful fan, resulting in food that's super crispy in no time with little use of oil. Air fryers heat up very quickly (a few minutes) and they cook food quickly and evenly, thanks to the combination of a concentrated heat source and the size and placement of the fan so they do work out much more cost effective. However, these are only useful for small quantities of food but would suit a 1 or 2 person household.
You don't need to grease the drawer, you can brush a little bit on your meat/fish etc but you will not need any for frozen products and veg.
Food will also come out crispier if you don't overcrowd the drawer. Make sure as well when cooking you give the basket a shake part way through (or every 5 minutes or so) so heat is well distributed around the food.
It's important to clean your air fryer after every use, since a build-up of oil can make the unit smoke. In some instances, you can simply wipe off the drawer and grate with a paper towel. If they're gunky, hand wash.
Check out our favourite things to cook in the air fryer and share your top tips over on our facebook page too
Prepare your butternut squash for air fryer perfection by cutting it into one-inch pieces. Toss your squash with a small amount of oil, season it, then air-fry at 204ºC (400ºF) for 12-15 minutes. Shake halfway through cooking for even browning. Other vegetables which work really well are cauliflower, broccoli, root veg and Brussels sprouts.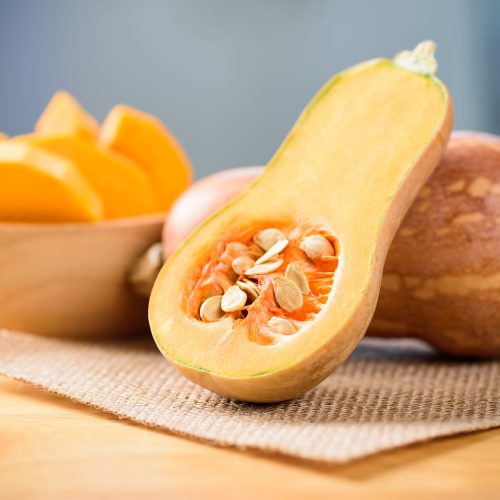 You can cook a perfect baked potato or sweet potato in the air fryer at 198ºC (390ºF) for 35 – 40 minutes. Crisp on the outside, fluffy on the inside. Make sure you are shaking the drawer regularly.
Roast potatoes / sweet potato wedges
Roast potatoes and sweet potato wedges take just 12-15 minutes to cook  at 204ºC (400ºF). Toss with oil, season to taste and shake vigorously halfway through cooking. Make sure you are shaking the drawer regularly.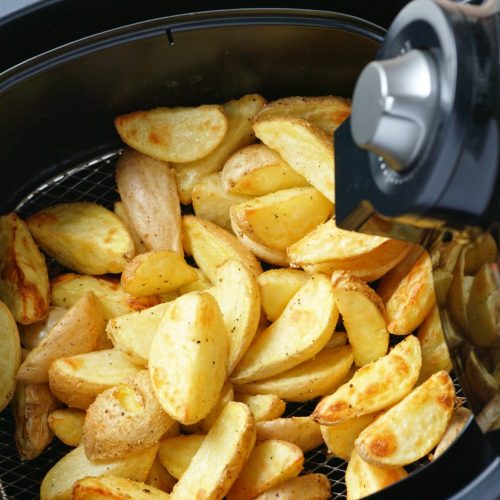 Fish cooks really well in air fryers.  Simply brush your fillets with oil and season.  Cook for around 8-10 minutes at 204ºC (400ºF) turning halfway.  Add in some extra veg – asparagus, tomatoes etc.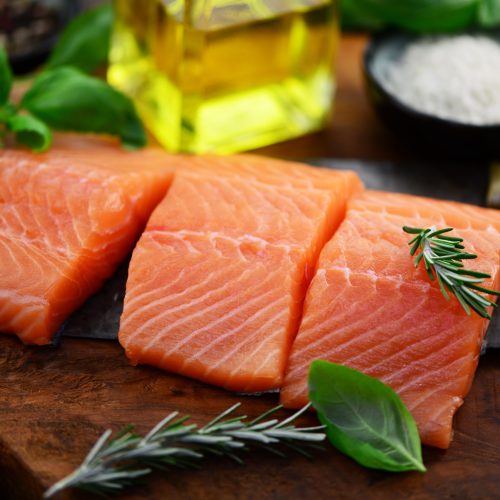 Season your steak well and cook at 204ºC (400ºF). The time will vary according to the thickness of your steak and how you like it. A one-inch steak will take 10-15 minutes (turn it halfway) to achieve medium-rare.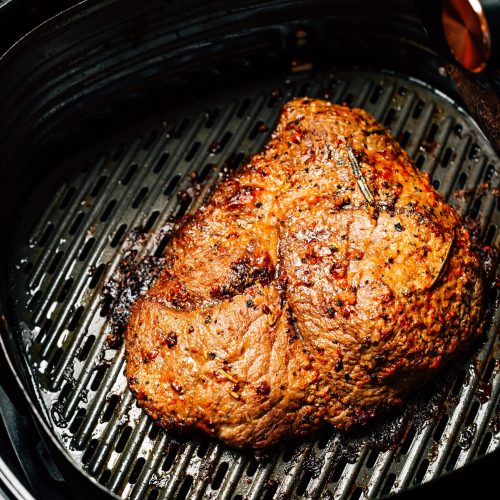 Chicken breasts are best cooked at 190ºC (375ºF) for 10-15 minutes. Season and brush with oil before air-frying, and turn halfway through cooking.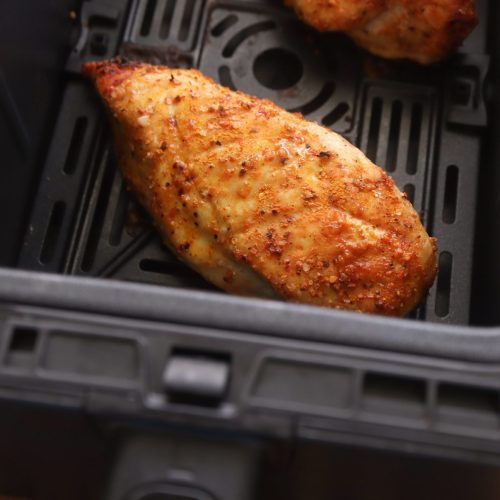 Line the bottom of the basket with foil for easier cleaning, then cook your bacon in a single layer at 190ºC (375ºF) for two to three minutes or a little longer, depending on how crispy you like it.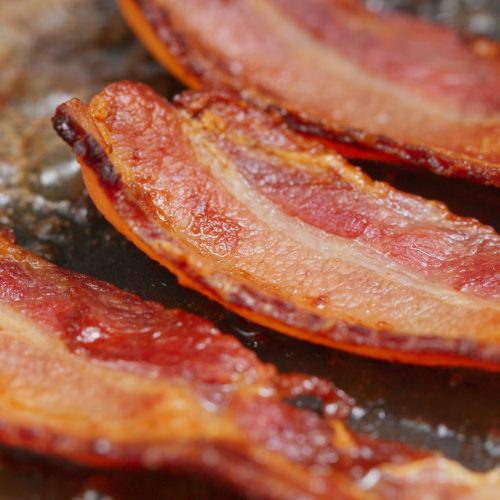 This is a game-changer. It's also incredibly easy to do in the air fryer. Simply preheat your air fryer to 190ºC (375ºF), cut the top off a bulb of garlic, and then brush it with olive oil and a pinch of salt and pepper. Wrap the garlic in foil and air-fry for 15-20 minutes. Once cooked and opened carefully, the cloves will pop out with a spreadable, butter-like consistency.  Serve with some crusty bread – delicious.