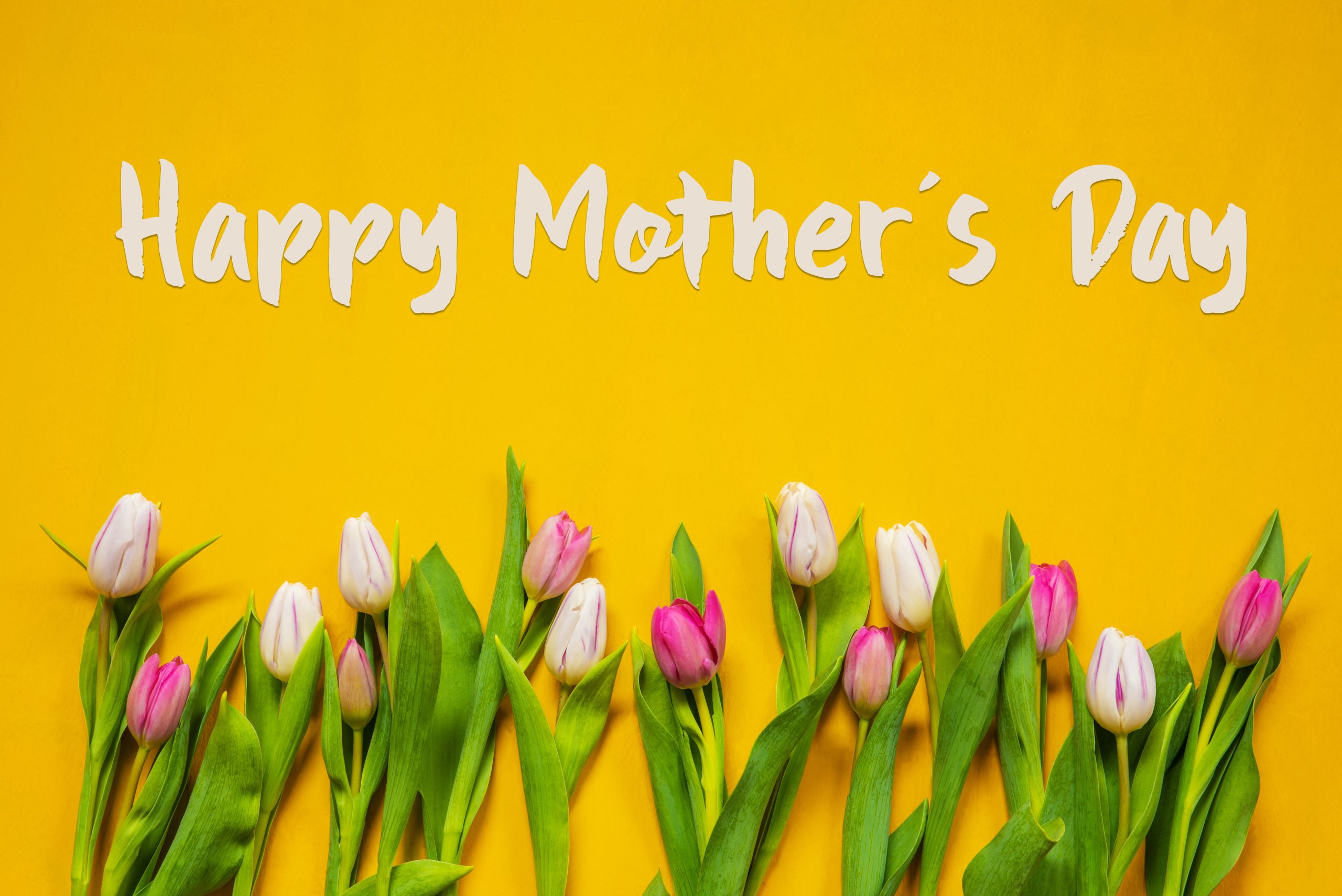 Whether it's a new Mum celebrating her first Mother's Day or a Mum whose children are grown and have flown the nest (perhaps even a Grandma) it's always nice to be appreciated and reminded that you're doing a great job and you are loved. 
Mother's Day falls on the 19th March this year and is a celebration honouring mums, as well as motherhood, maternal bonds, and the influence of mothers in society. This year more than ever we need to celebrate and treat our mums, they are the glue that pulls and keep families together. 
Celebrations date back as far as the ancient Greeks where they would celebrate Rhea, the Mother of the Gods and Goddesses, every spring with festivals of worship. The Romans also celebrated a mother Goddess, Cybele, every March as far back as 250BC. The date varies in other parts of the world. Many countries follow the US and celebrate Mother's Day on the second Sunday in May, whilst other countries enjoy the day on March 8th which is International Women's Day. 
Like many traditions and festivities, Mothering Sunday began with a religious purpose. Held on the fourth Sunday in Lent, exactly three weeks before Easter Sunday, it was originally a day to honour and give thanks to the Virgin Mary, also known as Mother Mary.  
Whilst the day had a firm following for many centuries since the 16th century, by 1935 it started to decrease in popularity and was celebrated less and less in Europe, until WWII. The Americans and Canadians celebrated Mother's Day during the war, feeling a crucial need to give thanks to their mothers whilst away at war. The Brits and other Europeans followed their comrades and they too gave thanks to their mothers; since then it earns pride of place on the UK calendar. 
Food on Mother
'
s Day
Here at Heritage, we love our food and the tradition it brings!  
Mothering Sunday was once also known as 'Refreshment Sunday' it was the mid-lent Sunday where fasting could be 'eased' for the day and people could enjoy a delicious meal together as a family. It was an opportunity to temporarily indulge in some special rich food for the day breaking up the hard slog of lent. Traditionally, after church, families would tuck into a Sunday dinner and mother would be made Queen of the feast. Similar to today, Mothering Sunday was all about spoiling mum and making her feel happy and appreciated. 
So why not treat your mum (or yourself!) to one of our recipe boxes – we can send it directly to her or why not order and cook for her (available on the 5aday and Heritage at Home sites). 
We've also got lots of other treats which you can create your own gift and have it sent directly to her. See our mother's day section on our Heritage at Home website here
You could create your own afternoon tea with scones, jam, clotted cream, wine or how about treating her to a gift voucher. Whatever goodies you fancy. 
Whatever you decide to organise we hope your mum has a well deserved relaxing and lovely day. 
If you fancy baking something special how about trying out these cute biscuits…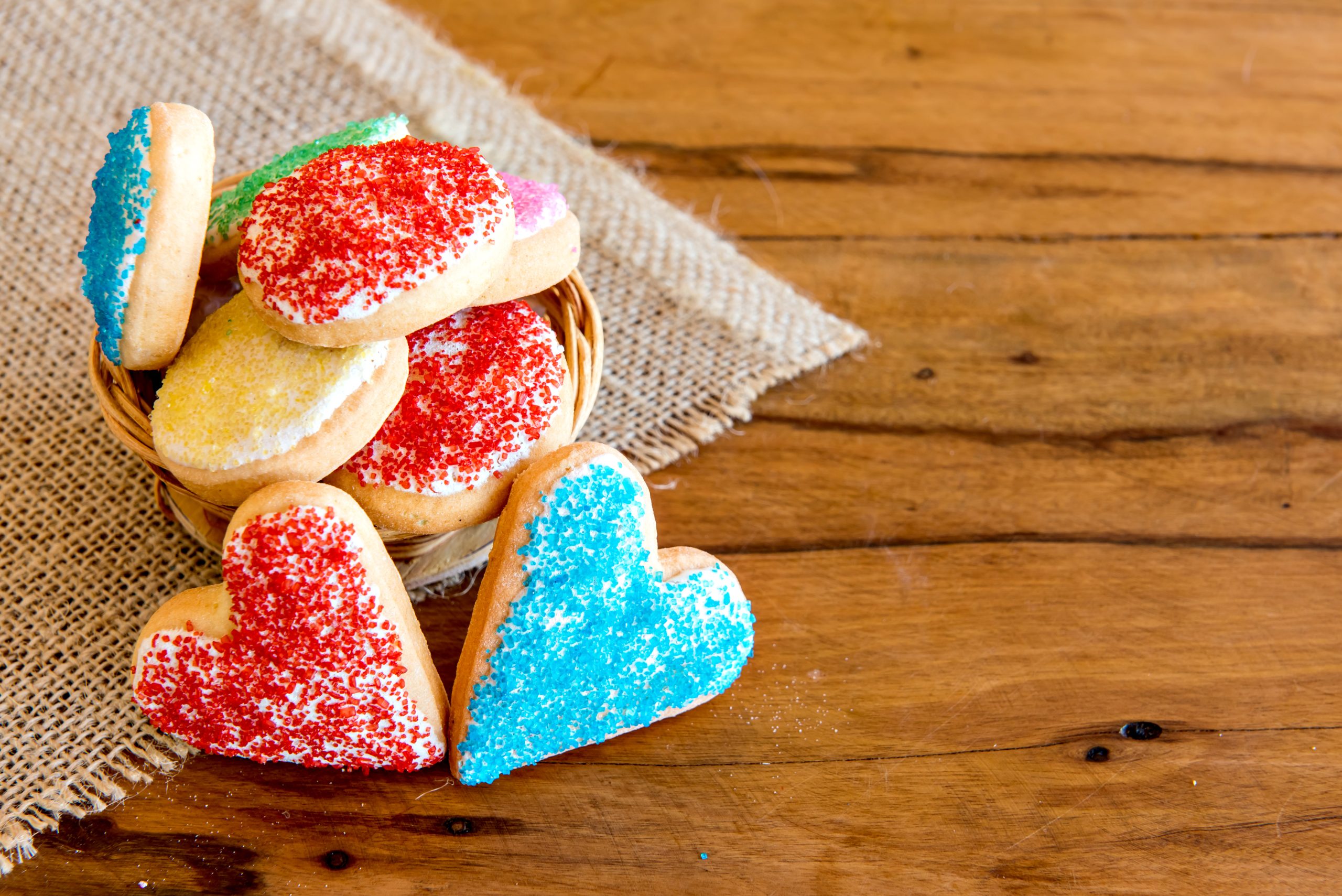 For the biscuit
300g plain flour
1/2 tsp salt
150g golden caster sugar
150g unsalted butter, chilled
1 large egg
2 tsp vanilla bean paste
For the icing
400g royal icing sugar
100ml lemon juice
For the decoration
Variety of colours of food colouring
Variety for food colour pens
1 pot sprinkle decorations
Method
Preheat the oven to 180°C/160°fan/Gas Mark 4 and line a large baking sheet with baking parchment. 
In a large bowl, combine the flour, salt and butter and rub together until you have fine breadcrumbs. Stir in the sugar.  
In a small jug or bowl beat lightly beat the egg with the vanilla, add this to the flour mixture and combine until you have a soft dough. 
Wrap the dough in cling film and chill for at least 30 minutes to firm up. 
Roll out the dough ¼ at a time, cut out shapes your choice of cutters. 
Bake about 9 biscuits at a time for 13 minutes. Allow all the biscuits to cool completely on a rack. 
When you're ready to decorate the biscuits, whisk the icing sugar with 65ml of lemon juice. Whisk the icing until it has the consistency of toothpaste. 
Divide the icing into amounts according to how many colours you have and keep covered with cling film 
For each colour icing, add a few drops of food colouring to achieve the colour you desire and then thin the icing with more lemon juice a few drops at a time. The icing needs to be runny enough to smooth out in ten seconds. Draw a line through it with your spoon; if the line disappears in ten seconds it is the right consistency. 
Separate ¼ of the icing and place in a piping bag with a number 1 nozzle. 
Pipe an outline around the outside of the biscuits a few at a time. Allow to dry for 5 minutes. Using the rest of your icing "flood" the inside of the circle and spread out until you have a flat surface with no bumps. Continue in this way until all the biscuits are iced. If you want to add sprinkles, place them while the biscuits are wet. 
The biscuits can either air dry overnight or at 50°C/30°fan for 1 hour until the icing is set hard. 
To decorate, write sentiments with your food pen and highlight with the paints.