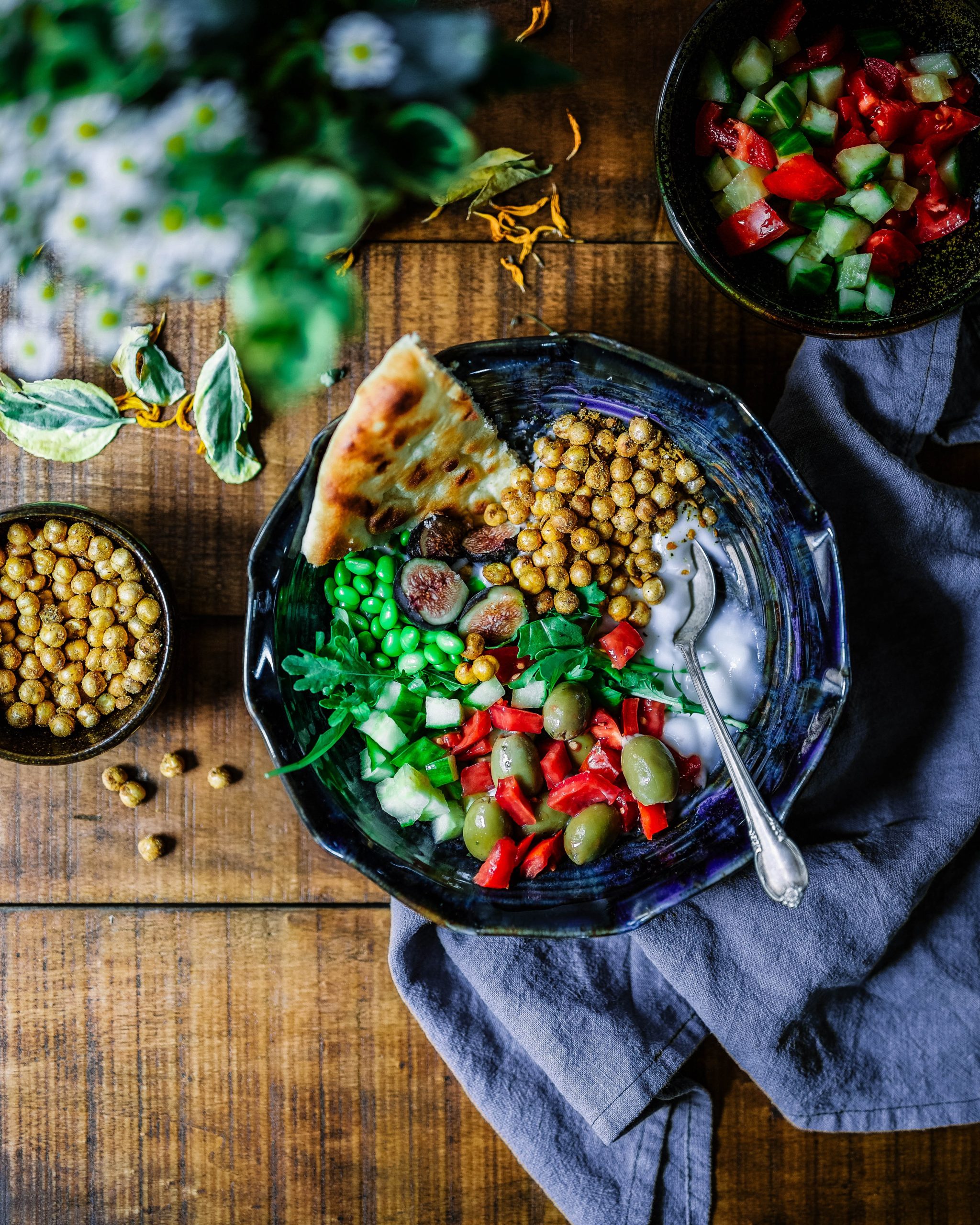 It is now widely accepted that a plant-based diet offers numerous benefits compared with a diet centred on animal products.  
Vegan and vegetarian diets have the potential to prevent most modern lifestyle diseases, which is why an increasing number of doctors and health institutions promote plant-based nutrition. 
You can get all the nutrients you need from a healthy, balanced vegan diet rich in wholefoods including fruits, vegetables, pulses, grains, nuts, and seeds. Several studies have reported that people who eat vegan tend to consume more fibre, antioxidants, potassium, magnesium, folate, and vitamins A, C, and E. 
So why not try something vegan and see how you get on. 
Read about Marco Pierre White's experience of going vegan for 9 months here.
Here's your guide to what you should be eating every day (source veganuary) 
BEANS Baked beans, soyabeans, chickpeas, peas, kidney beans, lentils, tofu, or hummus etc.  
BERRIES Grapes, raisins, blackberries, blueberries, cherries, raspberries and strawberries etc.  
OTHER FRUITS Apples, tomatoes, avocados, bananas, oranges, grapefruit, melon, lemons, or limes etc. 
CRUCIFEROUS VEGETABLES Broccoli, cauliflower, kale, rocket/arugula, or brussels sprouts etc.  
GREENS Spring greens, kale, young salad greens, rocket/arugula, spinach, or swiss chard etc. 
OTHER VEGETABLES Carrots, sweetcorn, courgettes, garlic, mushrooms, onions, pumpkin, or sweet potatoes etc.  
NUTS & SEEDS Peanut, almond, brazil, walnuts and sunflower or pumpkin seeds etc.  
FLAXSEEDS One tablespoon a day is enough  
SPICES A quarter of a teaspoon of turmeric, plus any others you love  
WHOLE GRAINS Brown rice, wild rice, quinoa, oats, or whole-wheat pasta etc.  
DRINKS Water, coffee, green tea, white tea, black tea, earl grey, hibiscus tea etc.  
VITAMIN B12 : Getting enough B12 from fortified foods is difficult so vegans should take a supplement daily 
For lots of inspiration, recipes, menu planners and checklists check out the Veganuary website as well as our pinterest board.  Here are our top 3 favourite recipes to try: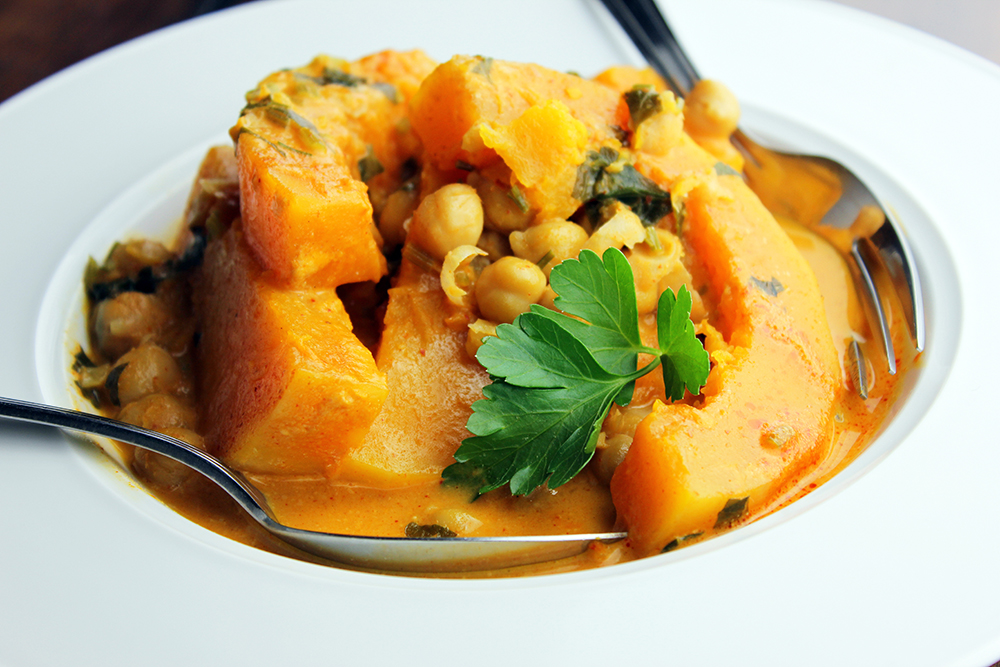 One pot butternut squash and chickpea curry
A quick, easy curry recipe featuring some stock-cupboard faves, long-lasting veg, and big, bold spices.
Source: Veganuary, find the recipe here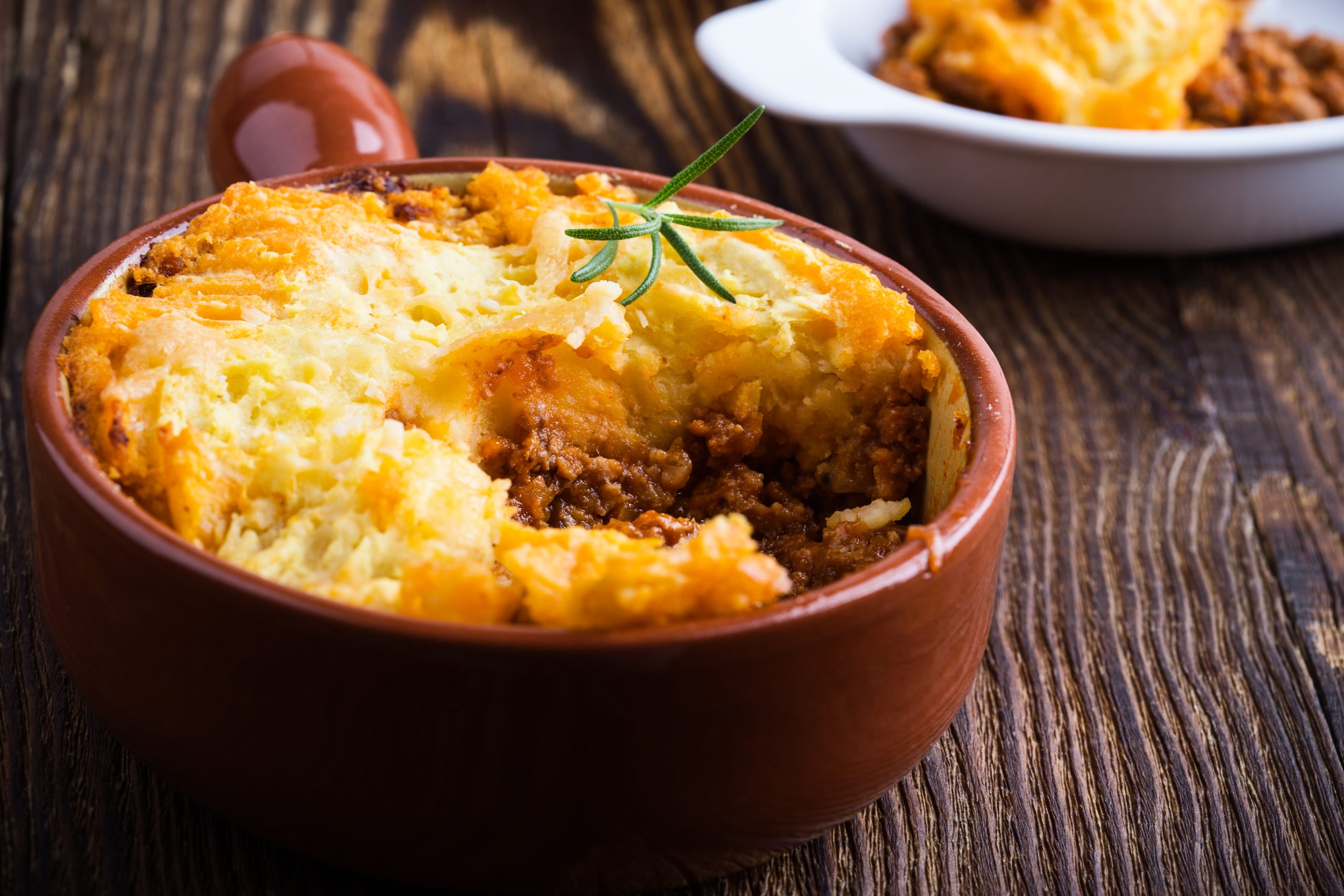 A healthy and delicious cottage pie with intense and warming flavours, and all the nutritional goodness of fresh greens and natural seasoning.
This recipe will soon become a new family favourite!
Source: Veganuary, find the recipe here
How hot can you go? This dairy-free Mexican take on the Italian Classic ticks all the boxes: cheese, tick. Crunchy veg, tick. Chilli, TICK. Make it as hot or not as you and the family like, just adjust the amount of chilli flakes you add for the perfect kick.
Source: Veganuary, find the recipe here