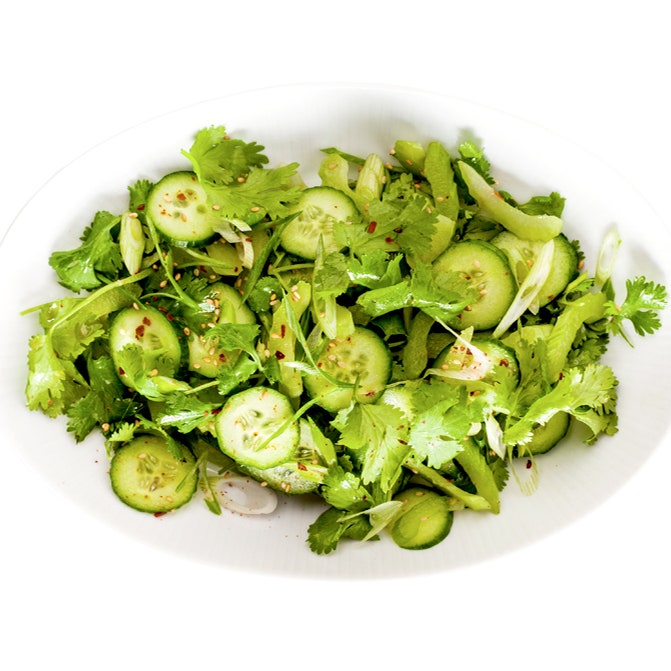 This cooling and refreshing salad with coriander standing in for the lettuce is great alongside spicy foods and BBQs.
1 bunch of coriander leaves with tender stems, cut into 2-inch pieces
4 celery stalks, thinly sliced diagonally
2 small cucumbers or 1/2 large cucumber, thinly sliced
6 spring onions, thinly sliced diagonally
Sea salt & freshly ground black pepper
2 tbsp rice vinegar
1 tsp toasted sesame oil
1 tsp toasted sesame seeds
1/4 tsp chilli flakes
Method
Whisk vinegar, oil, sesame seeds and chilli flakes in a large bowl. Add coriander, celery, cucumber and spring onions. Season with salt and pepper and toss to combine.