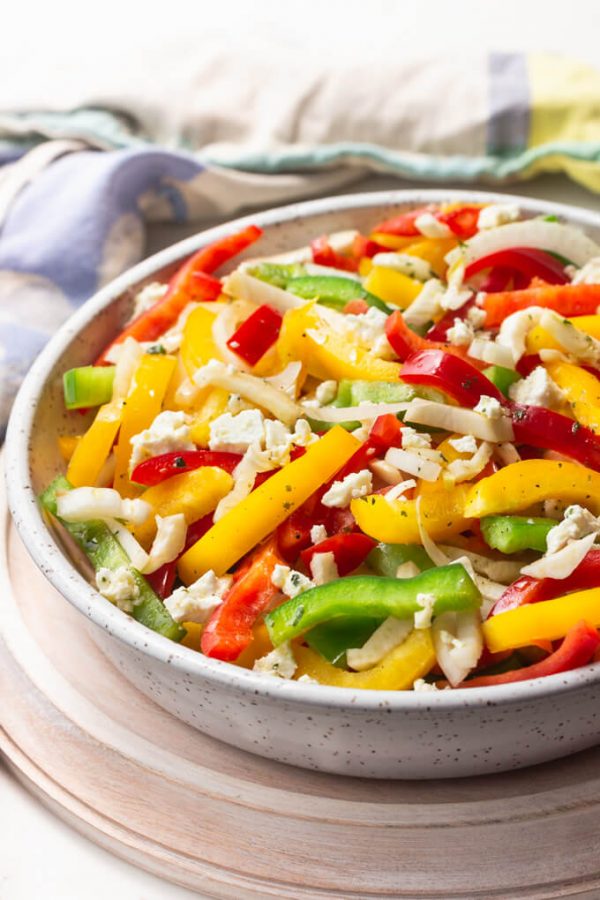 Sweet Bell Pepper & Fennel Salad
A delicious summer salad. It tastes better if left to sit in the refrigerator for an hour before serving.
450g mixed bell peppers, sliced
1 fennel bulb, sliced thinly
1 small onion, sliced thinly
60g feta cheese, crumbled
1/2 tsp garlic, minced
For the dressing
3 tbsp extra virgin olive oil
2 tbsp rice wine vinegar
1 tsp dried herbs
1/4 tsp salt
Pinch of pepper
Method
Slice the vegetables and add them to a serving bowl. Mix ingredients for the dressing. Toss together and taste to adjust seasoning. Add feta and toss. Serve.