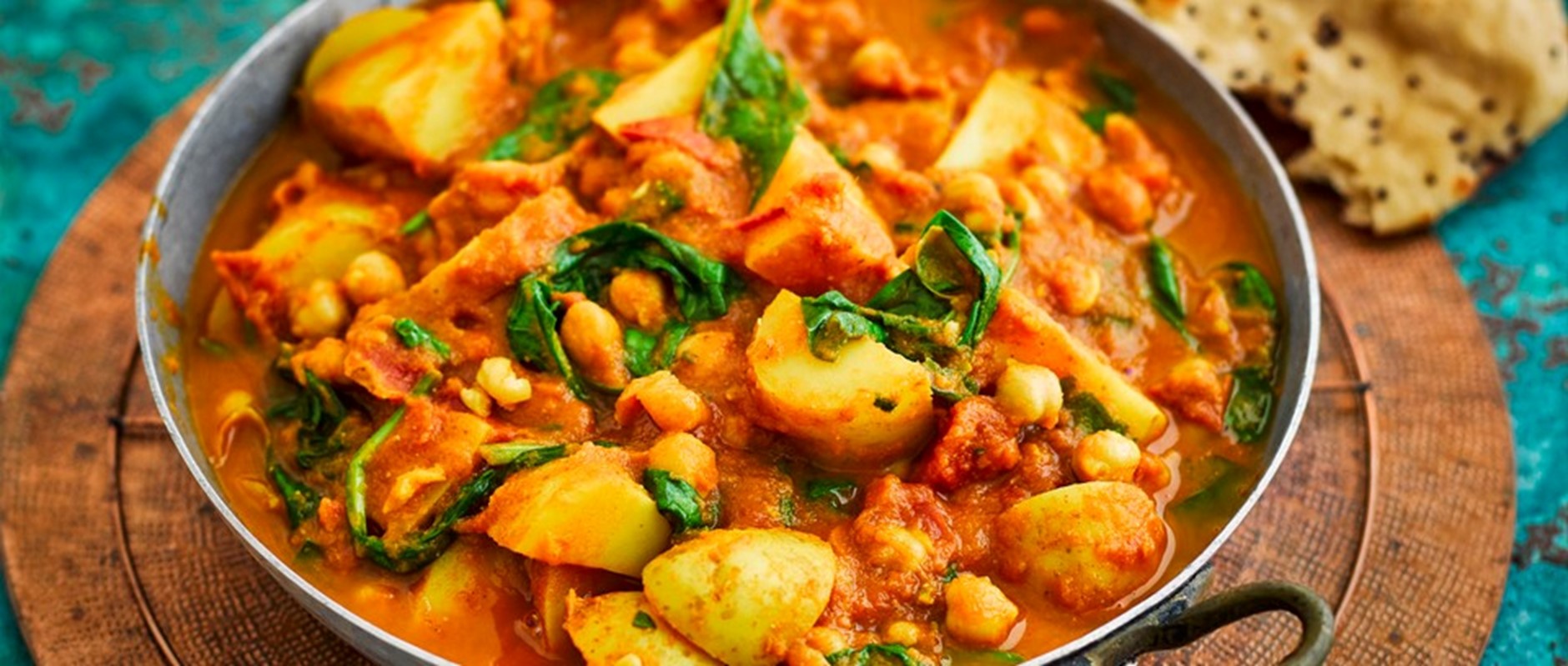 Spinach, Chickpea & Potato Curry
Try our lightly-spiced vegan curry for a wholesome midweek meal for four. Make the most of store cupboard ingredients such as chickpeas and chopped tomatoes (included as your free gifts) in this flavoursome dish.
1 onion, chopped
3 garlic cloves, chopped
A thumb-sized piece of ginger, chopped
1 green chilli, chopped
1 tbsp vegetable oil
1 tsp ground cumin
1 tsp ground coriander
1 tsp ground turmeric
400g tin chopped tomatoes
400g potatoes, cut into chunks
400g tin chickpeas, drained and rinsed
100g spinach, chopped
1/2 lemon, juiced
1 tsp garam masala
Naan bread, to serve
Method
Put the onion, garlic, ginger, chilli and 3 tbsp of water into a blender or food processor, and whizz until completely smooth.
Heat the vegetable oil in a large, deep, non-stick frying pan, carefully add the onion puree and cook for 10 minutes until reduced and golden. Add the spices and cook for 2 minutes, then tip in the chopped tomatoes and bring to a simmer.
Season and add the potatoes and chickpeas along with 1/2 a tin of water and simmer for 30 minutes until thickened and the potatoes have cooked through. Add the spinach and cook for a few minutes to wilt. Stir in the lemon juice and garam masala, and serve with naans.