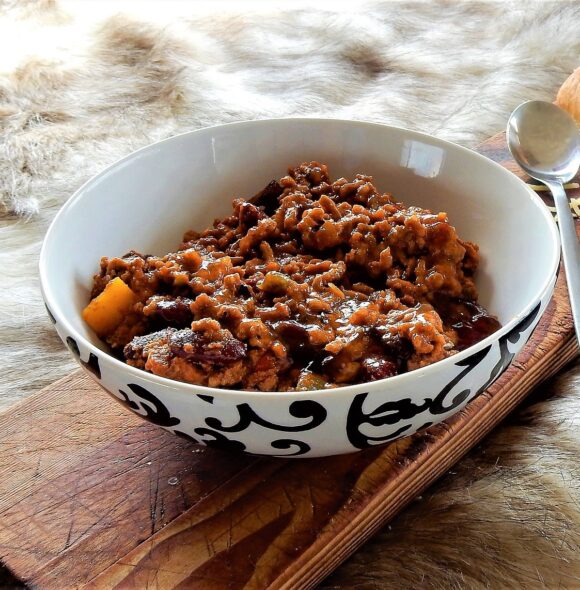 Slow Cooker Chilli Con Carne – Eat Healthy For Less
£1.40 per serving
£0.83 per serving (Vegetarian)
With the nights starting to draw in and the weather a bit dreary, it's time to get the slow cooker out and make those heart-warming family dinners again. This week's recipe is a slow cooker Chilli Con Carne, so easy you can almost forget about it.
Nutritional Information (per serving): Calories 341; Protein 20.8g; Carbohydrate 30.6g; Total Fat 13.2g; Saturated Fat 4g; Dietary Fibre 6.2g; Salt 0.03g.
Recipe source: https://www.bbcgoodfood.com/recipes/slow-cooker-chilli-con-carne
Method
Set the slow cooker to low. Heat 1 1/2 tbsp oil in a large non-stick pan over high heat and fry the mince for 10-12 minutes or until evenly browned. Tip into the slow cooker.
Heat another 1 1/2 tbsp oil in the pan. Fry the onion, celery and pepper for 10 mins or until softened. Add the garlic, cumin and paprika and fry for 1 minute. Tip into the slow cooker. Stir in the oregano, chipotle paste, tomato puree and stock, season and cover. Cook for 6-8 hours.
Stir in the beans and chocolate during the final 30 minutes of cooking. Serve with rice.
Any leftovers can be frozen in an airtight container and kept for up to 3 months.