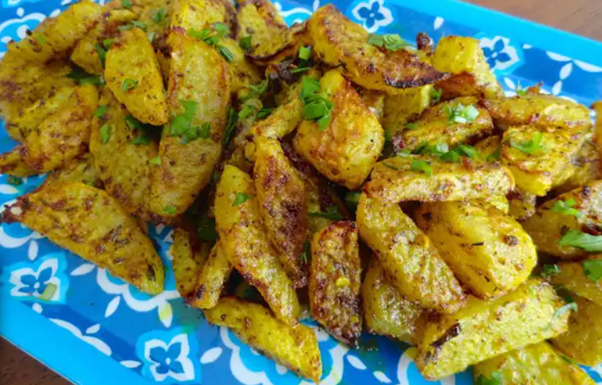 Our spicy & tasty oven-roasted daikon radish (Mooli) is a great substitute for oven-roasted potatoes if you're looking for a less starchy side dish. Goes really well with chicken and vegetables.
680g daikon radish, cut into 1/2 inch pieces
1 large chilli, chopped
1 tbsp curry powder
2 tsp salt
2 garlic cloves, crushed
Small onion, chopped
1 tbsp lemon juice
1-2 tbsp olive oil, for the tray
Chopped parsley, to garnish
Method
Preheat oven to 200°C.
Combine all ingredients in a medium bowl; toss to coat. Let stand for at least 15 minutes.
Arrange the mooli pieces in a single layer on the tray. Bake for 25-30 minutes or until golden brown. Flip once during baking time.
Garnish with parsley.