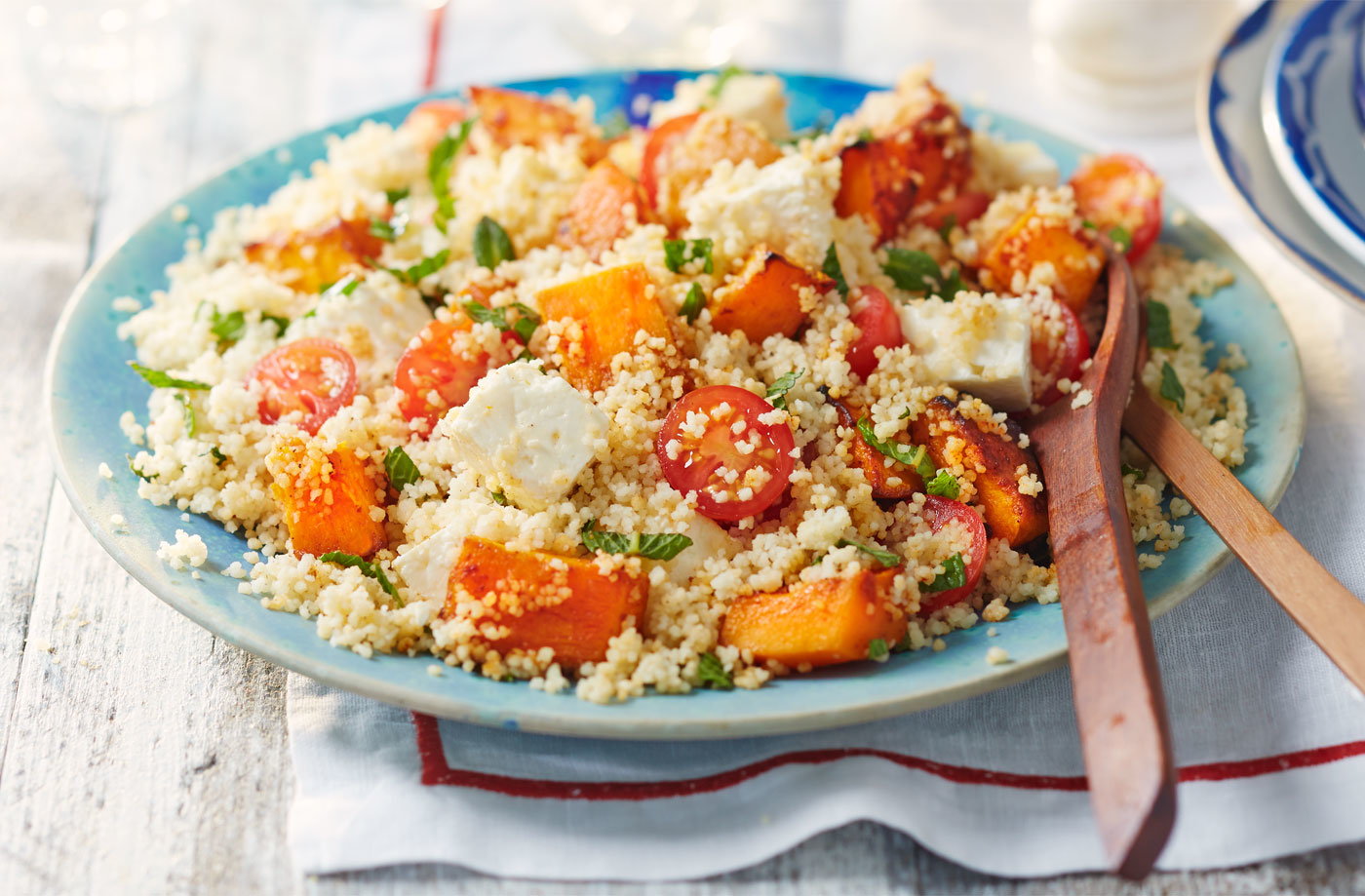 Peri-Peri Squash, Feta and Couscous Salad
This vegetarian-friendly BBQ delight is packed with butternut squash and feta cheese and lifted with a delicious Peri Peri glaze.
900g butternut squash, peeled & cut into cubes
2 tbsp olive oil
1 tsp smoked paprika
2 tbsp Peri Peri sauce
200g couscous
200g feta, cut into cubes
200g cherry tomatoes, halved
Small handful mint, chopped
Method
To make this on the barbecue instead of in the oven, cut the peeled squash into 2.5cm thick slices so it can't fall through the bars. Coat with oil and paprika, then cook directly on the barbecue for 15 mins, turning occasionally,  until softened and slightly charred. Brush with 1 tbsp of Piri Piri sauce, to glaze, then cook for 5 more mins.
If cooking in the oven, preheat the oven to gas 6, 200°C, fan 180°C. In a large bowl, toss the butternut squash with olive oil and paprika. Season well and spread out on a roasting tray. Roast for 25 mins, turning halfway through. Add the remaining Peri-Peri sauce, tossing carefully to coat the squash and return to the oven for 5-10 mins, until glazed and caramelised. Set aside.
Cover the couscous with 300ml boiling water in a bowl. Cover and set aside for a few mins until the water has been absorbed. Fluff up with a fork. Add the roasted squash, cubed feta, cherry tomatoes and chopped mint and toss gently together. Season to taste. Serve warm or at room temperature.